One of the best gaming soundtracks of recent years is coming out in physical editions. The DOOM soundtrack composed by Mick Gordon will arrive on CD and Vinyl in Summer 2018.
Created in partnership between Laced Records and Bethesda, the soundtrack was produced at the famous Abbey Road Studios in London. The soundtrack will be available in two formats but many different forms:
"…a Deluxe Double CD, Double Vinyl with 20 favourite tracks selected by the developers, a Special Edition Four-Disc Vinyl and a Special Limited Edition Vinyl Box Set – pressed on red 180g wax, this Hellish 4 LP collection includes the Deluxe Double CD and a limited-edition customised DOOM turntable slipmat."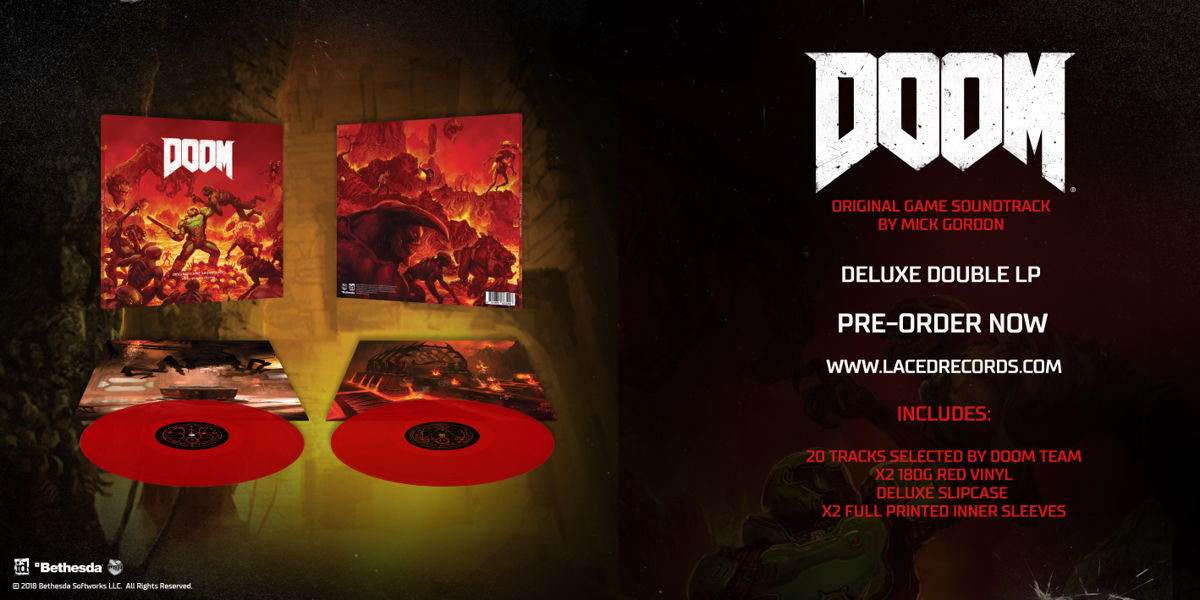 The 31-track composition runs for over two hours and was nominated for Best Music and Audio Achievement at the BAFTA Games (which it probably should have won). Cannily, you can hear the chainsaw from the original game layered into the music of the most recent game in the franchise, done to pay homage and accentuate the bastard rock nature of DOOM itself. What could be more metal than stamping on demons' faces?
There's no exact date for the the release of either the CD or vinyl version of the soundtrack, but you can pre-order over on the Laced Records website now. Personally, I can't wait to catch Bfg Division on Vinyl.