Oscar season is in full swing, and one of its strongest contenders has arrived — Noah Baumbach's Marriage Story. Its title implies that the film chronicles the love and marriage of its two leads, however, this story is not the road to a happy ending. It's about the very conscious uncoupling of actress Nicole (Scarlett Johansson) and theater director Charlie (Adam Driver). It's the end of many couples' marriage story — divorce.
Marriage Story is the semi-autobiographical story of Baumbach's own divorce from actress Jennifer Jason Leigh. It's unclear how much life imitates art here, but the emotions and relationships feel so grounded in a way that can only come from personal history. Both parties are sympathetic and likeable people. Neither one is made out to be a monster — there is no case of abuse or any other dangerous situation here.
Charlie and Nicole are just two people trying their best to make their separation as smooth as possible for their son. Sometimes it works, and sometimes it really doesn't — particularly when tensions come to a head in a frantic and emotional all-out screaming match between Charlie and Nicole.
This chaotic and gut-wrenching scene makes it clear that Marriage Story's ultimate strength is its performers. There's been some heavy Oscar buzz around Driver's and Johansson's performances for months now, and the duo did not disappoint. Johansson and Driver play their parts with equal levels of raw vulnerability. They feel as real, exposed and emotional as any person you know who has gone through a divorce. They each tackle the pressing situation in their own way that feels true and honest.
While both Driver and Johansson have received wide praise for their roles, I'd say it's fair to say the bulk of the spotlight is on Driver. At its core, Marriage Story is essentially a two-hander, but the audience spends a little more time in Driver's shoes, maybe because Driver is portraying a fictional version of Baumbach. Because of that, Charlie gets two show-stopping moments in the film.
Anyone who has seen the film will inevitably be talking about Charlie and Nicole's big fight scene. While Johansson is an equal player in the moment, that scene ultimately belongs to Driver. Not only does he reach notes that Johansson falls slightly short of, but just the sheer physicality of his 6'2" frame screaming and crying at Johansson's slight 5'3" is quite the spectacle. Driver later follows that with a gut-wrenching karaoke moment that will leave audiences forgetting that this is the same man who heartlessly cut down Han Solo.
The overwhelming and completely well-deserved praise of his performance has slightly overshadowed Johannsson. But she deserves just as much of the spotlight. Driver's emotional scenes tend to be louder and blunter than Johansson's, but there's something to be said about the way she portrays a quiet heartbreak with Nicole. Part of this can likely be contributed to the fact that Johansson happened to be going through her own divorce when she shot the movie.
In the last decade, Johansson has mostly just become associated with her role in the MCU as Black Widow. The MCU has been criticized for the sexualization and general lack of attention on her character, so it was refreshing to see Johansson given so much to work with in Marriage Story.
The supporting players of Marriage Story are impressive as well. Merritt Wever and Julie Hagerty bring an unexpected amount of laughs to their roles as Nicole's sister and mom. Laura Dern gives it her all in her role as Nicole's lawyer, Nora. A scene where Dern briefly monologues on the starkly different expectations of mothers and fathers elicited whoops and applause from the audience in my theater. Hopefully her performance here will bring her a nomination for best supporting actress, and the odds are that the awards nominations will not stop there.
Some of the coverage you find on Cultured Vultures contains affiliate links, which provide us with small commissions based on purchases made from visiting our site. We cover gaming news, movie reviews, wrestling and much more.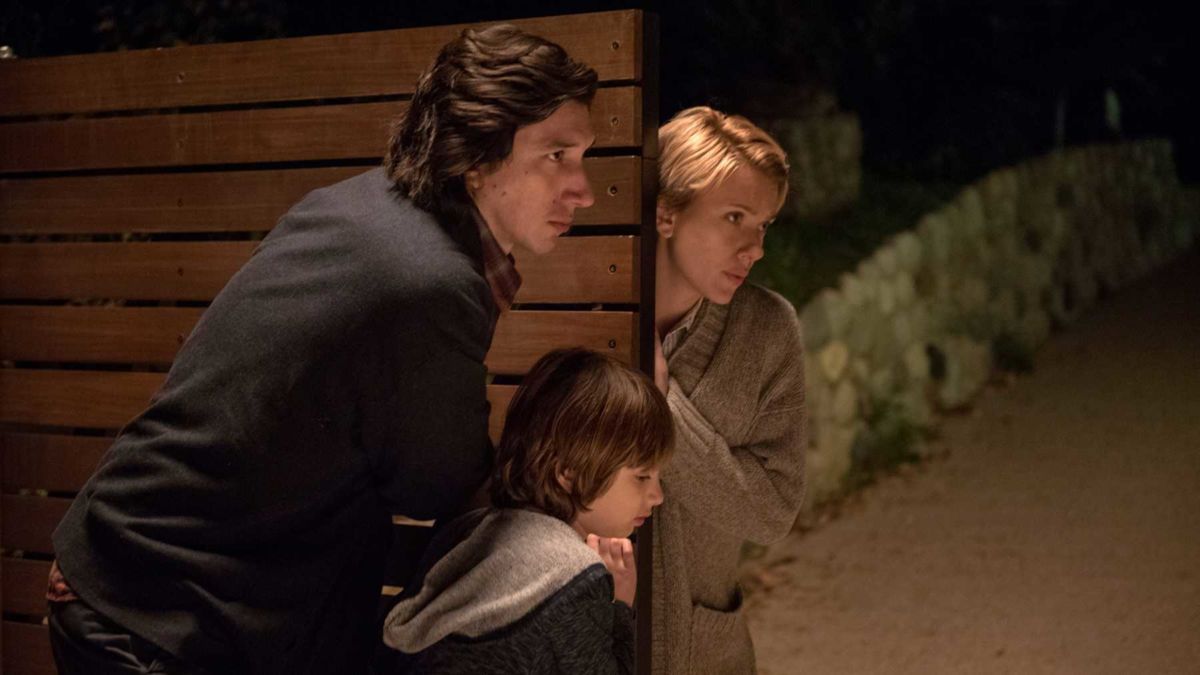 Verdict
With its stellar performances, Marriage Story will simultaneously move you and devastate you. Keep an eye on Adam Driver and Scarlett Johansson come Oscar season.