LA Knight has somehow, someway become an overnight sensation in the pro wrestling industry. His build to Money in the Bank in London was astronomical, with resounding 'Yeahs' taking the O2 Arena by storm and easily making him one of the most over wrestlers on the planet today. LA was unsuccessful in capturing the Money in the Bank contract and has since set his sights on claiming championship glory without a certified contract.
Despite the loss, fans are still rallying behind 'The Megastar' in their droves, his recent appearances (albeit untelevised) have been some of the biggest hits on WWE's social media and plenty of rumours are indicating that he will be lined up for a shot at the United States Championship come SummerSlam.
But this speculation begs the question, is LA Knight already an afterthought in WWE's creative mind? Was this a fluke run that amassed out of sheer luck? Or will LA Knight succeed in using the US title as the worthy stepping stone to becoming one of the WWE's most organic heroes.
Quite frankly, when you look back at WWE's history when booking wrestlers who have suddenly garnered massive mainstream attraction, i.e. Daniel Bryan, Kofi Kingston and Rusev, it's a bit of hit and miss. Of course, we've had the greatest success story in Daniel Bryan, who took a while to get off the ground running but soon capitalised on the 'Yes movement' and became one of the biggest babyface stars of the modern era. Kingston very much did the same, but his championship outcome paled in comparison to the aforementioned 'B-Plus player'. Then there was Rusev, who easily became one of the most over stars on the roster during his 'Rusev Day' run.
'Rusev Day,' in a way, reminds me of LA Knight's popularity. It's so sudden and coming at a point where Knight hasn't really got many wins behind him to justify his placement in the main event scene. Rusev was the same, at the time he and Aiden English were challenging for the tag titles. Even at their peak, they failed to capture the championship glory and reap the benefits of their fanbase. WWE were soon to relinquish their hold on the trigger and the buzz surrounding Rusev petered out. Yes, remnants of their bygone success remained but Rusev ultimately faded into obscurity and eventually parted ways with the promotion to go on to greener pastures.
Will LA Knight see the same fate?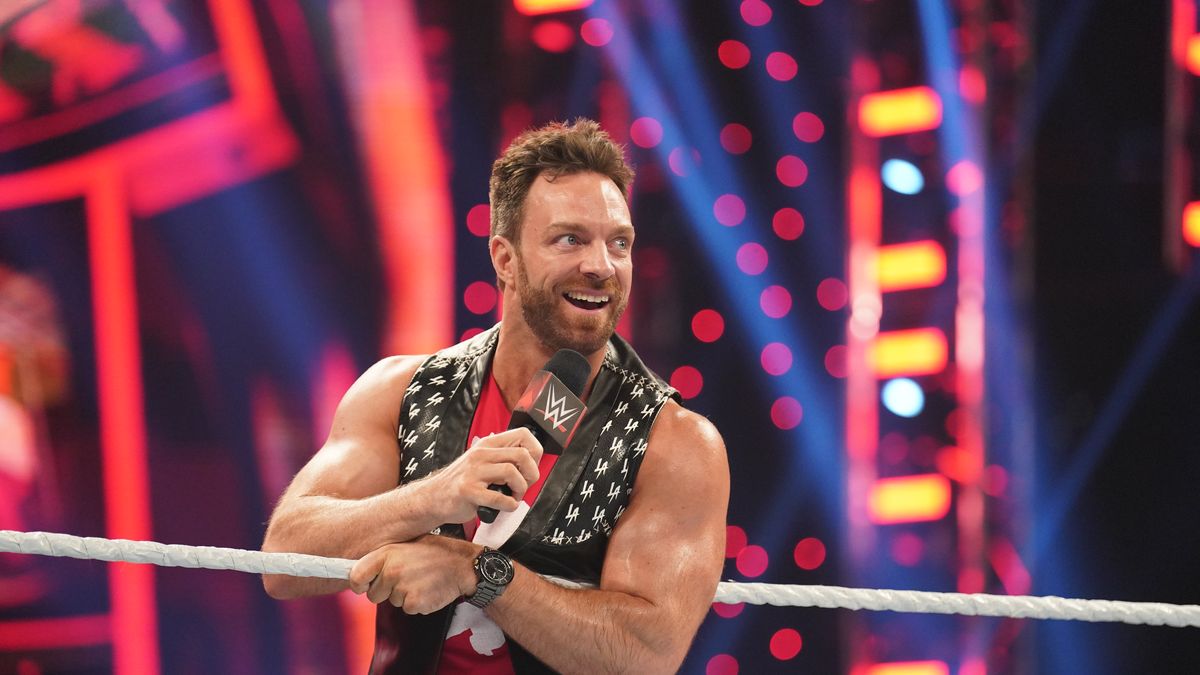 The benefit Knight has over Rusev is that his prominence is coming into play during an era that's trialling new things. Vinnie Mac isn't quite as controlling as he once was, or so we are led to believe. If Triple H happens to have enough sway, he could easily push Knight to the point where he is eventually stepping up to challenge the major champion, whoever that may be when the time is right. The United States championship is certainly a big step for Knight in achieving that goal, with the bigger spotlight now being shared with the mid-card titles (see Gunther and his amazing IC title run). Defeating the ailing Austin Theory is certainly a result that needs to come through for LA, should WWE do the unthinkable and have Theory get the win over Knight would be a huge discredit to his fanbase and his fantastic merchandise sales. It might stop this sensation dead in its tracks.
LA Knight as United States Champion may not be the desired endgame for his 'Megastar' run but it would easily help him stay relevant as the hype trains begins to simmer. Knight could certainly give the title a run that it deserves with an equal weighting placed upon it to the Intercontinental Championship. Should Gunther be able to jump into the World Championship scene following his eventual dethroning (likely at SummerSlam via Drew McIntyre) then LA Knight could naturally do the same after his stint with the mid-card belt. Or even take it a step further, treat it similar to the 'Option C' seen in Impact Wrestling, where the X-Division champion can choose to trade their run for a shot at the World Champion. It would make for something new and unique to LA Knight's track record.
Whichever route WWE choose to go down, LA Knight's booking needs to be carefully planned to ensure that he isn't allowed to waste away. Wrestling fans are prone to losing faith in certain wrestlers, not because of their ability but due to their general lack of patience. Don't screw the pooch on this one Trip, LA Knight is a special talent that cannot be underutilised. Yeah!
READ NEXT: Were WWE Right To Have Cody Rhodes Lose At WrestleMania 39?
Some of the coverage you find on Cultured Vultures contains affiliate links, which provide us with small commissions based on purchases made from visiting our site. We cover gaming news, movie reviews, wrestling and much more.