Interstellar Soviet Lego is an odd concept, but one Kosmokrats fully commits to. Barreling through space connecting vast and complicated spaceships is your day job as a potato-peeler turned drone pilot. When not haphazardly bashing your drone into highly expensive bits of machinery, you'll have a key role in finding a new home for humanity, enabling coups, allowing an AI to gain sentience, and "rescuing" new comrades from your enemies. With so many wild ideas, it really is quite the achievement that Kosmokrats manages to be quite so boring.
At its core, Kosmokrats is a connect-em-up game. At the start of each mission, you're given a blueprint to follow and then left to get on with it. There are hints to guide you mid-mission, as you aren't able to look back at the blueprint once you're started, and there are multiple connector colours that will only join to a matching connector. If you try to join mismatched connectors together, they will be repelled, often pushing the component floating off in the opposite direction into space. There are only three connector colours, however (technically four, but let's not confuse matters), and many more parts to connect, meaning the same colour connectors will be used for more than one pair. This makes it very easy to connect wrong pairs, dooming you to a misshapen construction and a telling off from your boss, Boris. There's no restarting levels either, meaning you have to live with your mistakes permanently.
To build these ships, and the other spaceborne oddities you're tasked with constructing, you're given control of a single drone. Your objective is to haphazardly nudge the different parts together, but hit them too hard and you might break something expensive. Nudge too gently on the other hand and you're at risk of running down the clock and failing the mission. The catch is that your drone handles like a sack of bricks, and even the smallest mistake can send you, or more importantly the next component for assembly, shooting off into space. Luckily, Kosmokrats does not use true Newtonian physics (although there is an option to), and even the most rapidly propelled object will slow down eventually.
This all gets a bit clunky, with the challenge lying in maneuvering your drone just right to nudge everything together without losing, misplacing, or destroying anything important. This is compounded by some odd quirks. Sometimes gently hitting the wrong part of a component will send it flying off at unlikely speeds, or in a random direction. Other times you will get stuck on a pixel, sending your carefully-line up component tumbling away as you try to extricate yourself.
I suspect much of this clunkiness is intentional, with Kosmokrats aiming for the clumsy physics-based humour of things such as Surgeon Simulator or Octodad. Here, though, it just feels frustrating, and the lack of a restart option means what could have been an amusing botch-up becomes a permanent failure you'll be reminded of for the rest of the game. You can abandon the mission altogether, but this is even more punishing, treating it as a complete write-off. Failing a mission also leaves you with a temporary debuff, making future missions even harder. These range from shorter time limits for missions, to spacing components further away from each other, and failing a couple of missions in a row means these rapidly stack up.
For a relatively light-hearted game, this feels extremely punishing and totally unnecessary. This is compounded by the very high difficulty and stringent time limits, and further complicated by wild, brutal difficulty spikes. Some levels felt very easy, while others felt so difficult I wasn't sure if I was supposed to fail as part of the story.
On the subject of the story, it feels largely indifferent to your presence, carrying on regardless of whether you win or lose levels. At one point I failed four levels in a row, and the story carried on regardless. I was informed that several of my comrades had starved to death after I destroyed a potato shipment, but these are just faceless numbers. Their deaths never connected with me the same way as the people your failures affect in, for example, Papers, Please did.
One thing I did really like however was the music, which is excellent throughout. Story sections are scored with grand, Soviet-inspired orchestra pieces. During missions, the music switches styles to Blade Runner-esque synth flares and neo-noir jazz, which really sets the atmosphere and complements the grand, interstellar backdrops as you fight your way through yet another frustrating block puzzle. I was less keen on the voice acting, which ranges from adequate to seriously phoned-in. Even Bill Nighy, who is fairly prominently advertised as starring in the game, fails to stand out. This is also not helped by the fact he's barely in the game, appearing a grand total of around eight times throughout the entirety of my two playthroughs.
Where Kosmokrats really stood out to me is when it manages to bridge the awkward gap between the grand story, and the block connecting gameplay. One particularly effective example of this occurs early on (look away now if you want to avoid spoilers) where following a mission, you're suddenly tasked with rescuing as many crew pods as possible. You go about your business attaching them to your construction, but the rescue pods keep coming even though it's clear there's no way you could grab them all, to the growing dismay of your colleagues who don't understand why so many have been sent. It then becomes clear, as Earth erupts into nuclear war in the background, while you desperately try to rescue as many comrades as you can. It's a really striking visual, seeing your planet blow up behind you, and added the sort of weight to your actions that got me heavily invested and wondering if I could have saved more. This show don't tell approach is sadly rarely repeated, and the majority of the missions are barely explained busy work with little impact on the story, beyond progressing to the next level.
Another aspect of Kosmakrats I like is the desk where you spend your time between missions. Initially little more than a bland, grey box, you can decorate your workspace with new wallpaper and various trinkets with the ability to look out the window and see your recent builds, and whatever planet you're currently orbiting. You can even collect mini-games to play on your R-Box, ranging from Pong and Tetris to nifty original puzzle games. It doesn't add too much to the game, but is a nice touch and provides some much-needed variety in gameplay.
As for bugs, I encountered a few nasty ones during my 19 hours with Kosmokrats. At one point, my mouse cursor disappeared completely, requiring me to reinstall the whole game to fix the issue. Another bad one was connectors failing to work on a certain level, leaving me unable to progress any further. This issue was solved when my save corrupted, requiring me to start the game again. When I again encountered the non-connecting blocks bug on a separate level on my second playthrough, I decided it was time to call it quits.
Kosmokrats isn't a bad game as such, but it's deeply at odds with itself. The core gameplay feels so separated from the story that you can never settle in, and are forced to keep switching back to the awkward block connector segment, which never stops feeling like it should have been a brief minigame. Kosmakrats has some genuinely good moments, I just wish I could recommend the whole package.
A Steam key was provided by PR for the purposes of this review.
READ NEXT: 20 Best Strategy Games To Mull Over
Some of the coverage you find on Cultured Vultures contains affiliate links, which provide us with small commissions based on purchases made from visiting our site. We cover gaming news, movie reviews, wrestling and much more.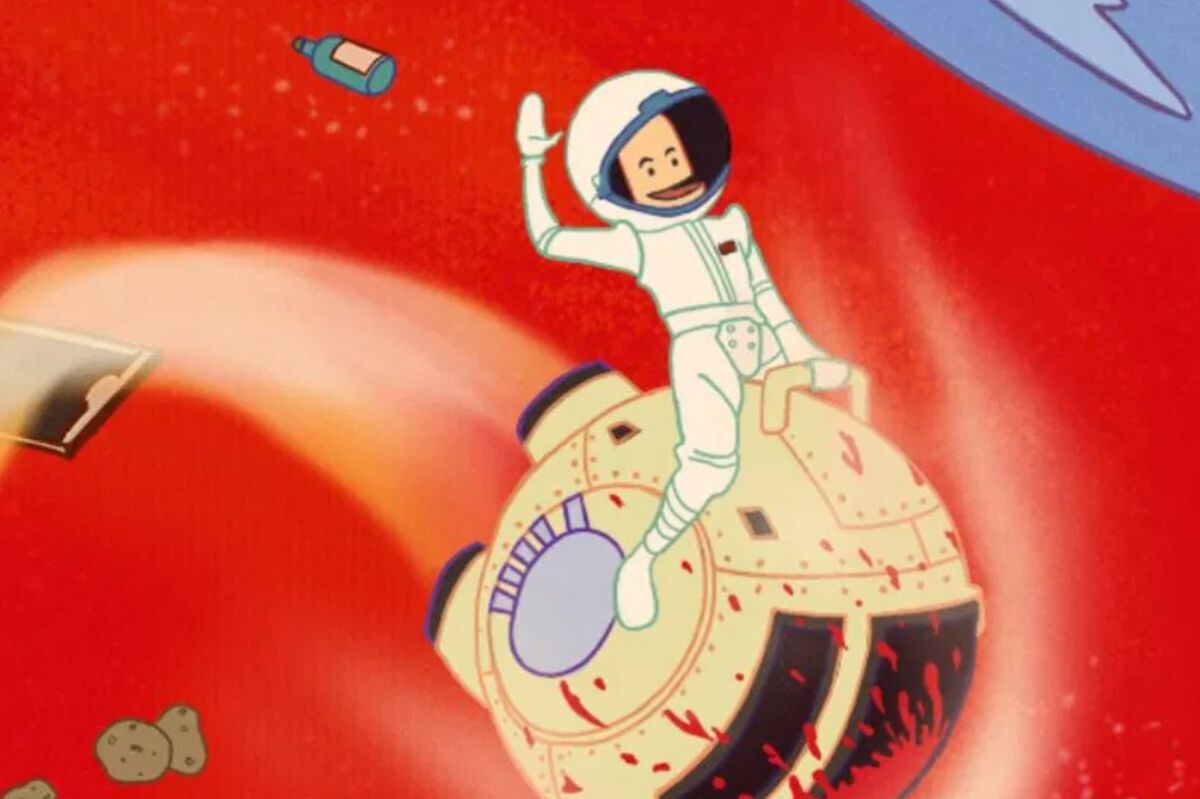 Verdict
Kosmokrats' Soviets-in-space setting and the story hit some good notes, but it's all let down by the gameplay. I really wish I could recommend the game, but this is one to avoid as it stands, comrades.