As the first new Kao game in seventeen years, 2022's Kao the Kangaroo had some pretty high expectations to live up to, especially since the original trilogy ended so abruptly and disappointingly. Luckily for fans, this game is an absolute delight to play and is easily the best game in the franchise.
You play as Kao, a young kangaroo who sets off to find his sister Kaia and his father Koby after both of them disappear, one after the other. The game doesn't do anything remarkably new as a 3D platformer, it's pretty much everything you expect from the genre. Kao fights enemies, jumps from platform to platform, collects coins as well as a number of other collectibles, and explores levels in order to find hidden areas. Many of the elements from the previous Kao games are here too — you still have the chase segments, use your ears to climb on nets, and even kill enemies the exact same way: through a triple punch.
It's all standard 3D platformer and Kao the Kangaroo stuff for the most part, but while the game may not get by on its uniqueness, it certainly gets by on its charm. This is an incredibly charming game with incredibly endearing characters. Kao, especially, is written as such a likable protagonist, he pretty much steals every cutscene he's in. This is largely thanks to his voice actor Antek Scardina, who gives a great vocal performance as the titular character, but there's also his updated character design. With fluffy hair, smaller eyes, and properly proportionate body parts, Kao looks so much more anthropomorphic here, resembling more like a little boy than a 30s cartoon character (although, if you prefer his old design, there's an option for that too).
Luckily, the other characters are incredibly likable as well. Gadget is the only character to return from the original trilogy and he's even more fun to be with this time around. The really notable characters, however, are the new ones. Walt, Kaia, and Koby are all welcome additions to the franchise. They're characters with fun personalities and it's easy to get excited to see more of them should the franchise continue. Everyone's dialogue is, for the most part, written delightfully, although the game does include lines of dialogue that come across as the writers trying too hard to appeal to a younger audience.
The game also looks gorgeous and there's some pretty creative world designs here, particularly the last two worlds. The worlds are nothing extraordinary, but they're still really inviting and pleasant to look at — these are places you want to explore and spend your time in. Visually, the game is very reminiscent of a PlayStation 2 Crash Bandicoot or Scooby-Doo game except with better graphics, and given how ubiquitous early 2000s nostalgia has been since the 2020s began, Kao the Kangaroo looks and feels right at home in the decade.
However, great writing and great visual and character design can only go so far when it comes to video games — what about the gameplay? Well, if you've played any of the first three Kao the Kangaroo games, you'll know the franchise isn't exactly known for its difficulty. Yes, much like its predecessors, Kao the Kangaroo 2022 is a pretty easy game, and while it's noticeably more difficult than any of the games from the original trilogy, you'll still be able to beat each level with very few tries. Some of them, maybe even with only a single try. This isn't a game that'll have you screaming into your pillow because you're always so close to defeating that boss if only you hadn't lost that one life.
While the game suffers from a lack of challenge, it's still well-made enough that it remains engaging even if you're just going through the motions. There's an endearing fun to just running around, collecting coins or jumping from platform to platform not caring too much about precision or even just powering up enough to use the power attack and kill multiple enemies in one blow. It's not challenging, but there's joy to be had exploring the game's world and searching for all the collectibles. It's a laid-back kind of fun — sure, the tasks are easy, but you enjoy spending time in this world so much that you're happy just passing the time.
And if Kao the Kangaroo suffers from a lack of challenge, it at least doesn't suffer from a lack of variety. There is a lot to do here and every level introduces something new, be it a unique ability for Kao to use or a different way for Kao to travel or interact with the world. Kao doesn't just run and jump here, he can climb nets, swing from hooks, slide on ice, activate platforms through different types of punches, and much more. It seems like an obvious thing, but when you consider how the first Kao the Kangaroo game was just going straight forward and fighting enemies, it's a welcome upgrade.
All in all, Kao the Kangaroo manages to offer a fun, charming, and nostalgic time for its players, especially players who grew up with the Kao the Kangaroo franchise. It keeps just enough elements from the original games to feel like a loving throwback while also adding enough new twists to feel like a brand new thing.
I'm excited to see where Kao the Kangaroo goes from here, especially with all his brand new abilities and characters he has by his side. While the Kao games could be a lot more memorable if only they were more challenging, there's still enough personality and charm shining in this new game to warrant a revival for the marsupial platforming mascot.
A Steam key was provided by PR for the purposes of this review.
Some of the coverage you find on Cultured Vultures contains affiliate links, which provide us with small commissions based on purchases made from visiting our site. We cover gaming news, movie reviews, wrestling and much more.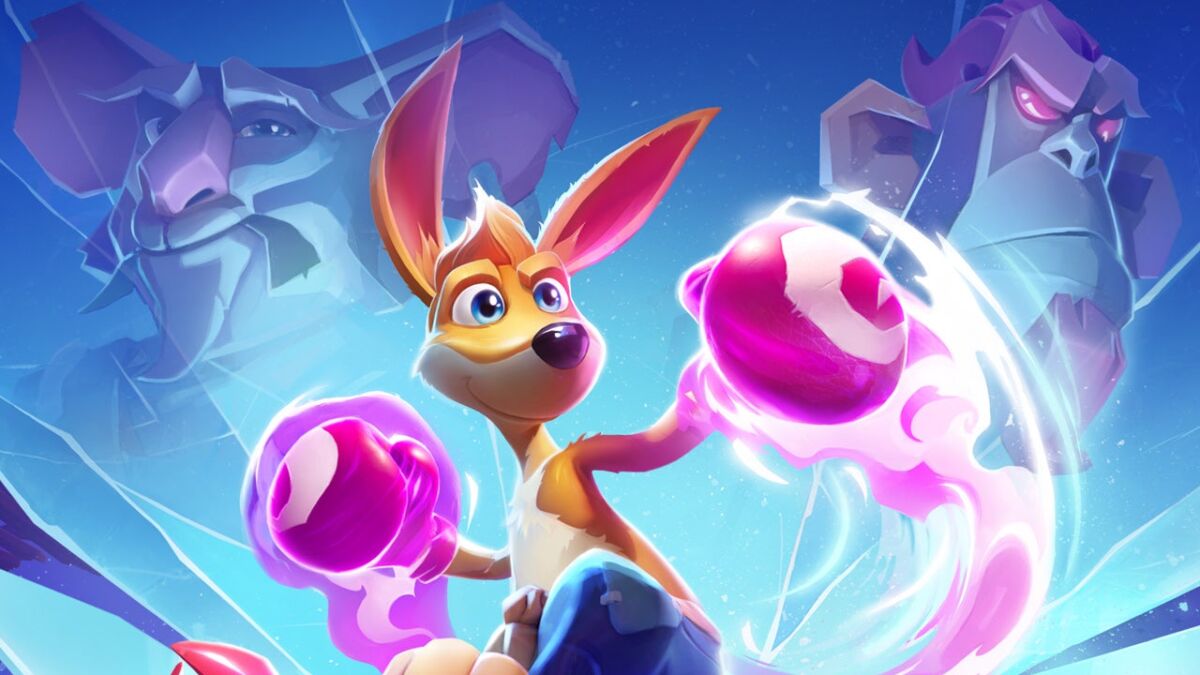 Verdict
Kao the Kangaroo breathes new life into the franchise with charming new characters and inviting visual designs, although the gameplay may remain too easy for some.