The PS5 has a ton of technical capabilities that can impress even the most well-equipped gamer. Sadly though, the storage the PS5 comes with is  quite scant at just 500GB (even less when you consider firmware etc), which may mean you'll want to upgrade your internal storage. Thanks to a new update, you can now use an M.2 SSD within your PS5 as internal storage to increase your space.
But why an SSD over a HDD? Well, an SSD is a lot faster than a HDD and the PS5 makes full use of SSDs to deliver next-gen experiences. The M.2 SSD can not only store games, but also be used to play them on the PS5, though you will need to open up the PS5 to make best use of the M.2 SSD.
Simply put, the M.2 SSD is a modern storage unit, like a next-gen HDD with high capabilities. Knowing how useful this device can be for your console's storage, here's how to add an M.2 SSD to your PS5.
PS5 M.2 Internal SSD Installation Guide
Which M.2 SSD Works On A PS5?
Not every M.2 SSD can be used with the PS5 as some minimum specifications must be met. Its capacity needs to range from a minimum of 250 GB to a maximum of 4 TB. A read speed of at least 5.5 GB/s is suggested, as well as heat dissipation structures (not necessarily built in the SSD; they can be bought separately).
It's also important to look for certain sizes of the drive, so pay attention to the device's width, length and height.
To know what width and length the M.2 SSD has, look for its form factor. The first two numbers will be the width and must be 22 mm (0.86 in). The other numbers are the length, and can be: 30, 42, 60, 80 or 110 mm (1.18, 1.65, 2.36, 3.14 or 4.33 in). So, for example, the form factor of an M.2 SSD with 22 mm of width and 60 mm of length will be "M.2 type 2260".
As for the height, the total value of that dimension must be less than 11.25 mm (0.442 in). If you plan on getting a separate cooling unit for the SSD, remember not to exceed the height limit.
Finally, keep in mind M.2 SATA SSDs don't have support for the PS5.
Recommended PS5 M.2 Internal SSDs
Here are a few recommended M.2 internal SSDs for your PS5:
WD_BLACK 1TB SN850
PNY XLR8 Gaming CS3040 1TB
Samsung 980 PRO 1TB
Bear in mind that internal SSDs are exceedingly expensive as of right now, so you may want to wait and make do with the internal storage you have while the market prices are so high. In addition, these are just the first wave of M.2 SSDs, meaning that there will likely be cheaper options as time goes on.
Ultimately, buying an internal SSD for your PS5 is a lot of money to sink, almost as much as the PS5 itself, but if you use your console a lot and switch between games just as much, it might be worth the (high) price.
How To Install The M.2 SSD As The PS5's Internal Storage
To insert an M.2 SSD in a PS5, you'll need a flat surface in a well-lit room, along with a #1 Phillips or a cross-head screwdriver.
First, make sure your PS5 is turned off and has cooled down from its last use. Remove all cables and connected devices. Place the PS5 on a flat surface with soft cloth underneath it and remove the console's base. Position it so that the PS logo is facing down, the power button is to your left and the base's screw hole is facing you.
Now, grip the topmost edges of the cover and pull it gently to take it off. Beneath, you'll see a rectangular cover, covering the expansion slot. Remove the screw on top. Now, remove the other screw and use the spacer to adjust it to the dimensions of the SSD.
Grab your M.2 SSD and align its edge with the expansion connector's notch, then insert the drive carefully but firmly. Make sure it's inserted correctly, otherwise there's a risk it'll either be damaged or damage the console's expansion slot.
Finally, tilt the SSD down and fasten the screws back; cover the expansion slot and fasten its screw, too.
Put the PS5's cover back on and replace the console's base. Connect the power cord and the respective cables. Turn the PS5 on and proceed with the formatting guide. Remember: formatting means deleting everything inside the M.2 SSD, so backup anything you might need before moving on.
How To Install Or Move PS5 And PS4 Games To The M.2 SSD
To install games into the SSD, head over to your PS5's settings, go to Storage, then Installation Location and change the location to the M.2 SSD.
To move installed games or apps to the drive, go to your games library and highlight what you want to move to the SSD. Press Options and select Move Games and Apps; if you're using another storage device, such as an external HDD, you'll need to select the tab called Items You Can Move To M.2 SSD Storage. Check the checkboxes for what you want to move and click on Move.
PS5 M.2 SSD Additional Information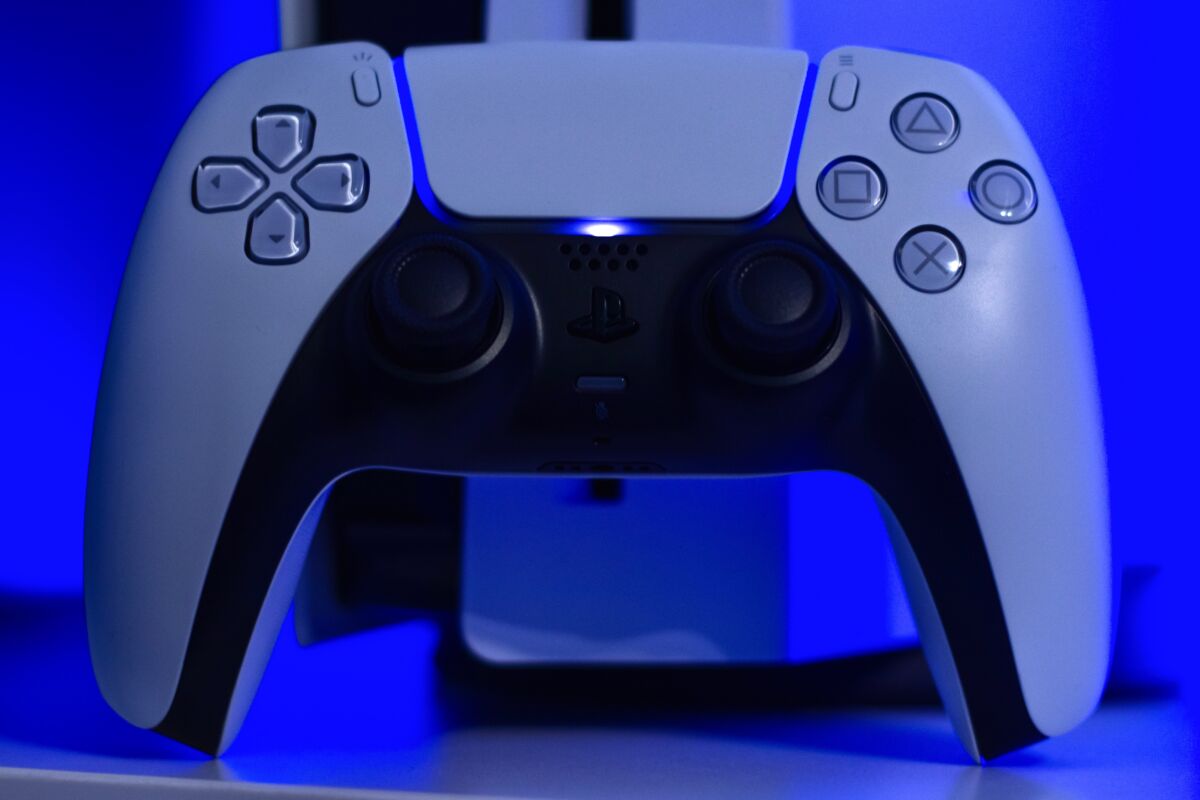 Before you enjoy the M.2 SSD's additional space, there are some things you should keep in mind.
Firstly, M.2 compatibility for the PS5 is only available to PS5 beta users as of July 2021. Make sure you've got a beta invitation before buying an M.2 SSD.
Secondly, some games stored in the SSD might not perform as well as games stored in the PS5's internal storage unit, independently of the SSD's read speed.
Finally, the M.2 SSD's required specs may change in the future, as this feature is still in beta phase.
READ NEXT: PS5: How To Save PS4 Games To An External Hard Drive