With the multi-billion dollar franchise that is known as Pokémon constantly growing bigger, the world has been exposed time and time again to new content from the colossal money making series and it has successfully built up a following like no other. If you're a fan of the corporate giant, 2019 is the year for you because there is an overwhelming amount of new Pokémon related media inbound, and more to follow in the subsequent years, so much so that it's almost becoming difficult to keep track of.
This article is here to help you out on that front, and it's going to cover everything important in terms of Pokémon games and movies announced for the franchise over the next year, and then some. So let's begin.
GAME UPDATE: Pokémon GO
Platform: Android and iOS
Release Date: March 1st 2019
Pokémon GO recently received an update at the start of March which replaced the Legendary Pokemon Palkia in raid battles with the Legendary counterpart Dialga. This raid battle will run through from March 1st 2019 until the 28th March 2019.
Days before this, the game also received the updated camera, GO Snapshot, which allows players to photograph their Pokémon using the AR+ feature, which also released the previously unavailable Pokémon Smeargle at the same time.
SERIES: Pokémon the Series: Sun and Moon – Ultra Legends
Release Date: March 2nd 2019 (Canada), March 23rd 2019 (US)
The next season of Pokémon the Series: Sun and Moon will soon make its debut, dubbing episodes of the Pokémon anime internationally. Following up from the Necrozma arc, Ultra Legends will feature episodes including the Mythical Pokémon, Zeraora and Meltan. It will also feature another Grand Trial for Ash to challenge and show him contend in the Pokémon League. This season is currently expected to be the final series before the corresponding series for Pokémon Sword and Shield begins later this year.
FILM: Pokémon: Detective Pikachu
Release Date: May 10th 2019
Based on the Nintendo 3DS game Detective Pikachu released in February 2016, Pokémon: Detective Pikachu will be directed by Shark Tale and Monsters vs. Aliens director Rob Letterman. The film focuses on Tim Goodman, a former Pokémon trainer whose father Detective Harry Goodman has gone missing while working a case. While staying at his father's place, he discovers a talking Pikachu who suffers from amnesia, which leads the two into working together to solve the absence of Detective Goodman.
Pokémon: Detective Pikachu will serve as the very first live-action Pokémon movie after 22 years and will be the first official interpretation of the monsters in real life. Starring Ryan Reynolds as the voice for Pikachu and Justice Smith as the role of Tim Goodman, the film will also star Kathryn Newton, Ken Watanabe, Omar Chaparro, Paul Kitson, Karan Soni and Diplo alongside many others.
When Pokémon GO released for Android and iOS back in July 2016, Legendary Pictures immediately jumped on the resurgence of popularity in the franchise and announced on July 20th that a Pokémon movie based on the aforementioned 3DS game was in development. Alex Hirsch, creator of Gravity Falls, and Nicole Perlman, the original writer behind Guardians of the Galaxy, were in negotiations to pen the script. The final screenplay was written by Dan Hernandez, Benji Samit, Rob Letterman and Derek Connolly, however Nicole Perlman did have a hand in developing the story.
FILM: Pokémon the Movie: Mewtwo Strikes Back Evolution
Release Date: July 12th 2019 (Japan)
First revealed in theatres at the end of Pocket Monsters the Movie: Everyone's Story back in July 2018 (known internationally as Pokémon the Movie: The Power of Us), Pokémon the Movie: Mewtwo Strikes Back Evolution will be a complete CGI remake of the very first animated Pokémon movie.
This film tells the story of Ash Ketchum and friends as they are caught in the middle of genetic Pokémon Mewtwo's scheme to prove clones are stronger than their original counterpart. The remake will be directed by Kunihiko Yuyama and Motonori Sakakibara, however details are still unclear on whether it will be an exact carbon copy of the original movie, or a retelling. It should be noted that Takeshi Shudo, who sadly passed in 2010, is being credited for the screenplay.
GAME: Pokémon: Sword and Pokémon: Shield
Platform: Nintendo Switch
Release Date: Late 2019
Perhaps the biggest and most anticipated Pokémon reveal this year has been the announcement of the next main series Pokémon games, marking the beginning of Generation 8. Set for release on the Nintendo Switch later this year, players will be able to explore the Galar Region, based on the United Kingdom.
Random encounter battles are returning with Sword and Shield after their absence in Pokémon: Let's Go! Pikachu and Pokémon: Let's Go! Eevee. Gym Battles will also be returning after their departure in the Generation 7 games, Pokémon Sun and Pokémon Moon.
Currently, information is sparse, however Game Freak were gracious enough to showcase the three starter Pokémon of the region which include Grookey, the Grass Chimp, Scorbunny the Fire Rabbit and Sobble, the Water Lizard.
FILM: Pokémon: Detective Pikachu Sequel
Release Date: TBA
Not much is known about this sequel as of yet, but in January 2019, four months ahead of Pokémon: Detective Pikachu's release, Legendary Pictures revealed that a sequel was in development for the live-action film. Oren Uziel, the writer behind 22 Jump Street will be writing the script for the movie.
FILM: Pokémon: Detective Pikachu Spin-Off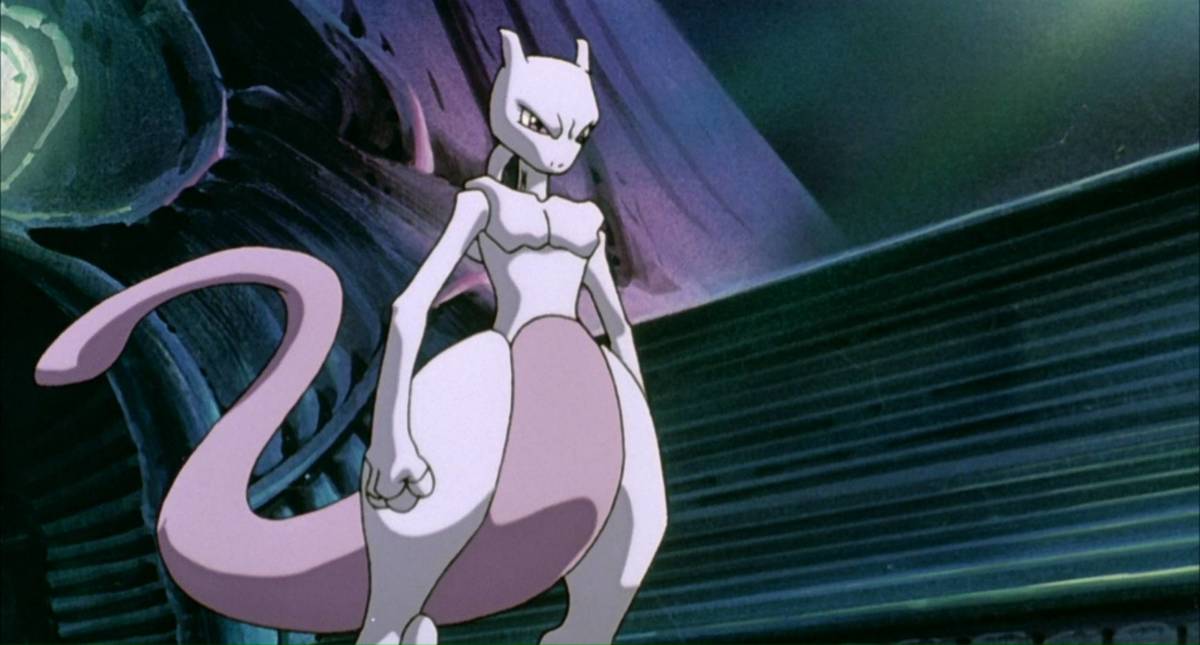 Release Date: TBA
According to WeGotThisCovered, a spin-off to Pokémon: Detective Pikachu is in the works and will have heavy emphasis on Mewtwo, who will play a surprise villainous role in the new movie.
Mewtwo did end up making an appearance in the new trailer at the tail end which dropped last week, so this spin-off film could very well be happening. Mewtwo has a very rich history in both the games and animated series in which it was created as the strongest Pokémon, genetically cloned from the genes of Mew. This leads Mewtwo to question its existence and ultimately build a vendetta against naturally born lifeforms, which could serve as a good narrative point for the spin-off film to work around.
FILM: Pokémon Red and Pokémon Blue Adaptation
Release Date: TBA
We reported on this recently, and again according to WeGotThisCovered, Legendary Pictures will be expanding the live-action cinematic Pokémon universe with an adaptation of the very first Pokémon games, Pokémon Red and Pokémon Blue.
The story behind this duology of games depicts the journey of Red, a young boy setting out on his journey to become a Pokémon Trainer. Fighting alongside a team of Pokémon, he aims to take down all eight Gym Leaders and the Elite Four of the Kanto Region. Along the way, he finds himself in various situations: helping people, fighting the villainous organisation, Team Rocket, and even facing his rival, Blue. Whether the adaptation decides to follow the plot this closely is still up in the air, but it will definitely be a hefty task that needs to be treated with care.
So that just about covers everything on the horizon for the Pokémon franchise currently, but make no mistake, there will still be a tonne of surprise reveals throughout the next year that we don't know about yet. It's what The Pokémon Company does, and we just have to accept it.
Some of the coverage you find on Cultured Vultures contains affiliate links, which provide us with small commissions based on purchases made from visiting our site. We cover gaming news, movie reviews, wrestling and much more.