Developer: Spike Chunsoft Co., Ltd.
Developer: Spike Chunsoft Co., Ltd.
Platform(s): PC, PS4
Review code provided
As a series, Fire Pro has never massively taken off in the West. It has its dedicated fans, sure, but whether it's down to it not being that immediately approachable fans or it lacking the name pedigree of its bigger peers, it's always been more of a cult favourite than a bankable franchise. That might be about to change with Fire Pro Wrestling World.
Already released on PC after a successful stint in Early Access, Fire Pro Wrestling World represents the most approachable Fire Pro game yet. Well, that's a half-truth: it starts off as being a completely foreign blend of conventions before becoming easy to understand with some research and then incredibly difficult to master from there. Here Comes The Pain it ain't.
And that's a large part of what makes Fire Pro Wrestling World feel so wonderfully fresh and original, especially if you've been left jaded by the incremental updates to 2K's humdrum simulator over the years. With 2D sprites to play with, it's a lo-fi alternative that couldn't be further away from the bright lights and glamour of the WWE 2K games if it tried, which is evidenced by its roster.
New Japan Pro Wrestling is the second biggest wrestling promotion in the world and they're the main focus of Fire Pro Wrestling World. Your first port of call will inevitably be to put Omega and Okada in a match together and then proceed to be completely dumbfounded by what's going on. Timing is everything in Fire Pro; restraint and patience almost as important as the three-count itself.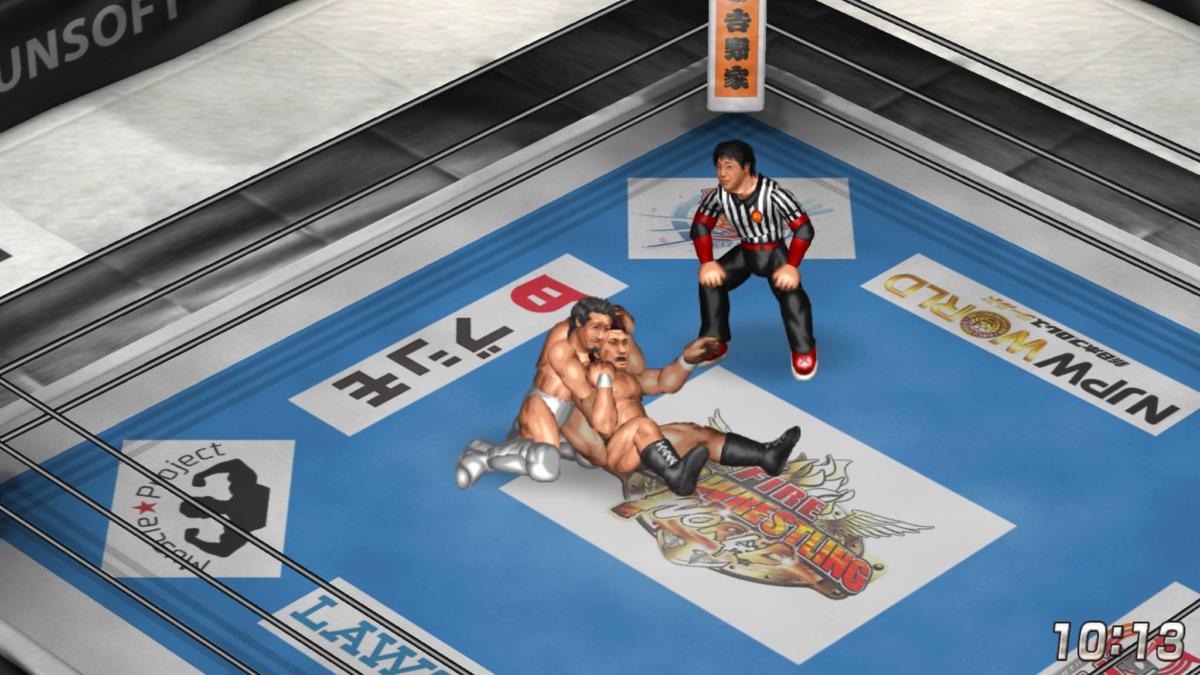 The controls are simple enough: triangle is to run, every other face button is some form of strike. The hitboxing is bizarre, to say the least, so it certainly takes acclimation before you will figure out how to hit someone rather than weirdly phasing through their body and missing. Really, though, you couldn't be blamed for just swerving it altogether and going for the graps instead.
Grappling is the meat and potatoes of Fire Pro Wrestling World and involves both wrestlers coming together in a clinch. It doesn't explain whatsoever what you have to do in-game — in fact, its minimalism doesn't tell you anything at all. There are no meters, health bars, or basically any of the trimmings that might be used as a crux. It's about the art of wrestling itself, the lack of pomp reflected in the game's overall aesthetic.
Once in the clinch, you have to act fast and accurately if you want to land a move, which is usually conveyed by the stomping of the wrestlers' feet. Timing takes an age to get right, so there may be frustration ahead if you're playing on anything other than the default difficulty when you first start out — I could only brave as high as level "6" before I realised I had bitten off more than I could chew so early on. Some time spent in Mission Mode (the game's version of a tutorial) was definitely required.
Pulling off moves feels like fighting games of all, which is relayed by the moves list you will find in the pause menu. Using a combination of directional buttons and SMALL, MEDIUM, and BIG moves may sound straightforward enough, but you also have to take into account the flow — the "poetry", if you will — of a match. Technically, you can pull off your finisher almost immediately, but there's a high chance your opponent will either reverse it or kick out at 2 or less. Instead, you have to work through SMALL and then MEDIUM moves before even attempting a finisher.
Fire Pro Wrestling World's matches also aren't just ones you can dip into for five minutes and then dip out again. Just like Japanese wrestling itself, the matches here are long, slowly-building affairs that don't rush themselves for anyone. Any kind of match between Okada and Omega, for instance, will typically last twenty minutes or (typically) much more. After a bruising Battle Royal, my Omega and the AI Okada were the two left standing, but still went for an extra fifteen minutes of trading finishers and near falls.
Pacing is key to the rhythm and outcome of your match with your wrestler liable to getting gassed spectacularly early if you're constantly going for the big hits. Holding L1 will allow them to "breathe", which will allow them to last the distance longer and then be more effective with the power of their moves. Once you think you have Fire Pro Wrestling World figured out, it throws some other fascinating quirk your way.
There's actually a lot going on under the hood during each match, which you can see for yourself when you dip into the game's gargantuan edit mode. The lack of mods really hurts the appeal of creating characters on console, though the sheer amount of variety available is likely to hoover up your time like it's the start of an RPG. It's truly staggering, each option of a wrestler's body and appearance having different options seemingly in the hundreds. It really puts the paltry offerings of its peers to shame, and you can probably make as many variations of Chris Benoit as you want without getting a slap on the wrist. Just like everything else in Fire Pro, though, it takes a little while to get used to.
Fighting Road is effectively Fire Pro's version of a career and is brand new to the franchise, though it oddly does not seem to have trophies associated with it. You start off as a novice looking to make it in New Japan, which includes plenty of cameos before you go on to fight your heroes in the ring the further up the ladder you climb. It's a neat addition, but the visual novel style of the story unfolding and the corny writing didn't personally work for me — it seems laboriously paced and your custom protagonist isn't all that likeable, meaning that I had next to no reason to care. Still, for anyone who wants to work their way to the top of New Japan by training hard and paying their dues, this is the closest to the real thing you will get.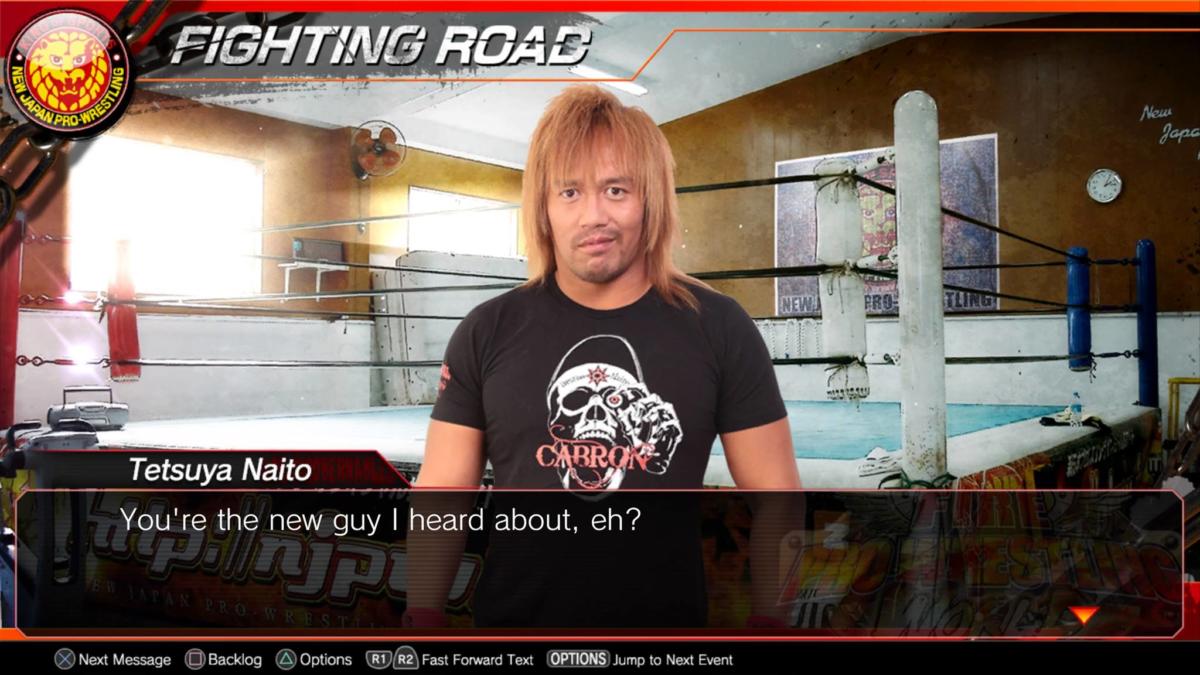 As great and innovative as the gameplay is, it didn't seem possible to test my skills online. It's not because there is no option, but rather that there seemed to be nobody else online, no matter what criteria I searched. Fire Pro has always been a franchise you played with others locally or just on your lonesome, so maybe I shouldn't be so surprised. Still, it's something to be aware of if you do decide to pick it up for yourself.
There are other small annoyances to the Fire Pro Wrestling World experience, such as hearing the same music over and over again and it lacking some really interesting modes and content that is being sold as DLC down the line. However, these aren't enough to stop it from being a unique gem that's a more than effective antidote for its complacent competition.
Some of the coverage you find on Cultured Vultures contains affiliate links, which provide us with small commissions based on purchases made from visiting our site. We cover gaming news, movie reviews, wrestling and much more.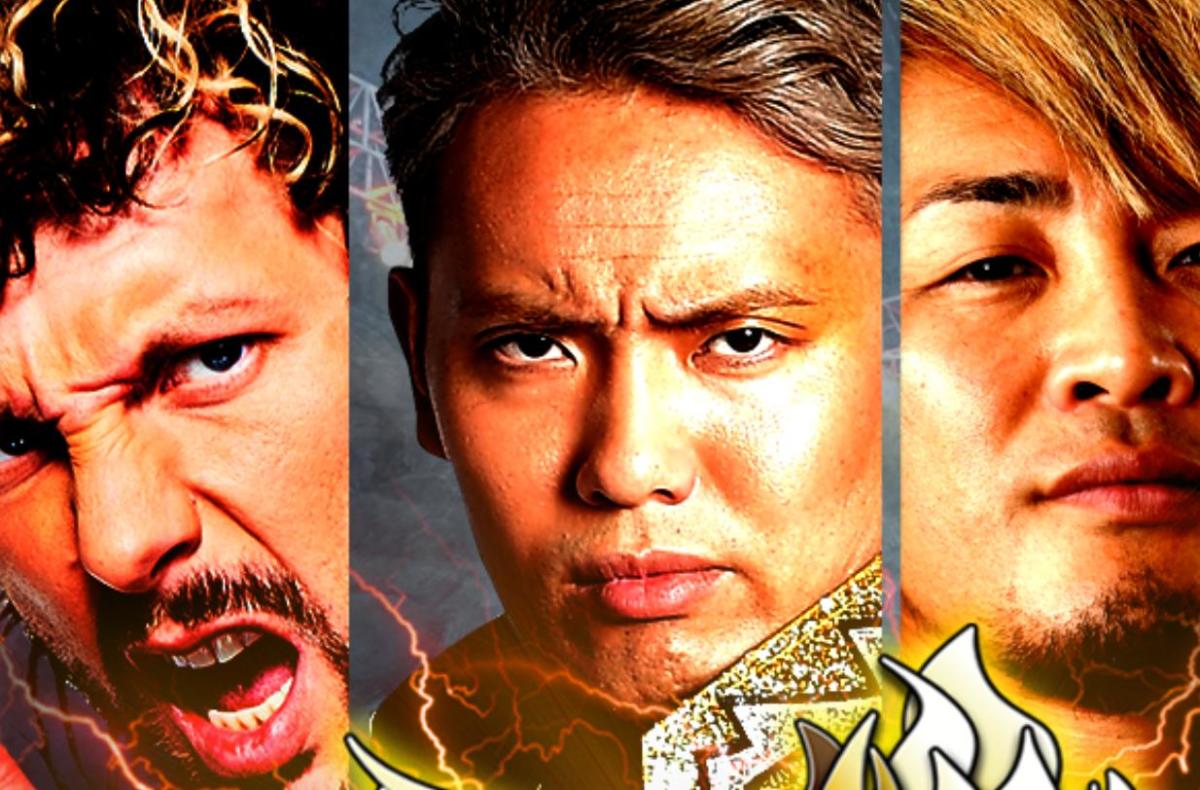 Verdict
Fire Pro Wrestling World is a refreshing alternative to the dour realism of the WWE 2K series and a game that will threaten to consume you if you can overcome its crazy learning curve. Microtransactions: none