Is film noir (French for "dark film") a genre all its own? By and large the polls are still out on that one, but in my opinion it is, for the sheer fact we can see identifying aspects across many different movies, made several years apart.
The classic period of film noir is generally recognized as a set of American titles released during the 1940s and 50s that were in part inspired by the hardboiled fiction of Raymond Chandler, James M. Cain, Dashiell Hammett, and Jim Thompson (many of these writers' novels were adapted into quintessential noir films, especially Cain's Double Indemnity; moreover, the hardboiled authors also contributed original and adapted screenplays to the canon). Films that appeared after this period are loosely categorized as neo- or revisionist noir, particularly where foreign responses to the genre come into play.
Exemplary films generally include a narrative involving crime and/or murder, otherwise good people engaging in questionable behavior, or else unwittingly becoming embroiled in nefarious deeds. Scenarios are overall decidedly lurid. Aesthetically, film noir features low-key lighting schemes (originally black and white, but the latter neo-noir movement features many color titles), with heavy contrasts of shadows and light, also known as chiaroscuro lighting.
While many of the hallmark titles (the aforementioned Double Indemnity, The Big Sleep, The Maltese Falcon, The Third Man, the works of Alfred Hitchcock, etc.) will require a Netflix DVD subscription, a Redbox account or a damn good (and still-thriving) local video store, there are some classic and underrated gems available through the major streaming services that you can watch right now. Here's a list of some noteworthy titles to check out.
Hulu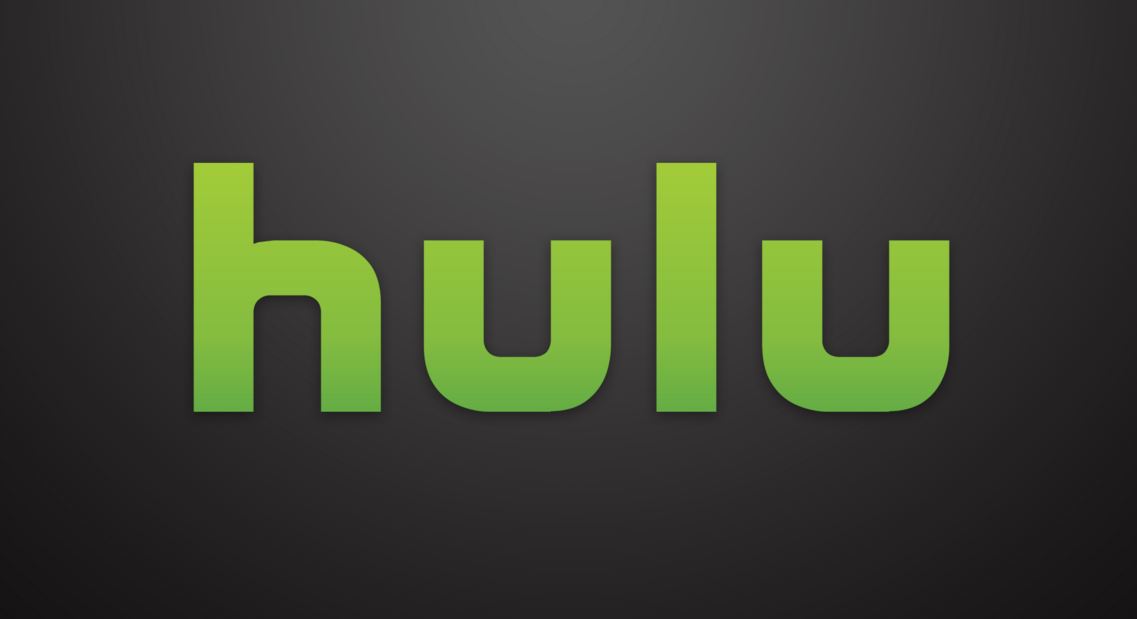 Hulu offers the most significant collection of classic and revisionist noir, thanks in part to the service's partnership with the Criterion Collection. Of particular note here are the works of Fritz Lang: Scarlet Street, featuring genre staple Edward G. Robinson (get used to seeing his name), and the proto-noir M, an example of latter-day German Expressionism, a movement that had a tremendous influence on the look and mood of the classic noir films.
Also note Akira Kurosawa's fantastic contributions The Bad Sleep Well, High and Low, and Stray Dog, as well as the absolutely bleak Deep Crimson, a 1996 remake of The Honeymoon Killers, which is also available.

Pitfall (1948)
Directed by André De Toth
Screenplay by Karl Kamb, based on a novel by Jay Dratler.
Starring Dick Powell, Lizabeth Scott & Jane Wyatt
Tagline: Her love was Pitfall… to the only man she didn't want to hurt…
Two Men in Manhattan (1959)
Written & Directed by Jean-Pierre Melville
Starring Pierre Grasset, Christiane Eudes & Ginger Hall

Scarlet Street (1945)
Directed by Fritz Lang
Screenplay by Dudley Nichols, based on the novel & play La Chienne by Georges de La Fourchardière and André Mouézy-Éon.
Starring Edward G. Robinson, Joan Bennet & Dan Duryea
Tagline: The things she does to men can end only one way — in murder!
The Strange Love of Martha Ivers (1946)
Directed by Lewis Milestone
Screenplay by Robert Rossen, Story by John Patrick
Starring Barbara Stanwyck, Van Heflin & Lizabeth Scott
Tagline: Fate drew them together… and only murder could part them!

The Red House (1947)
Directed by Delmer Daves
Screenplay by Delmer Daves, based on a novel by George Agnew Chamberlain
Starring Edward G. Robinson, Lon McCallister & Judith Anderson
Tagline: Of this man… and the girl who lived in The Red House… people spoke only in whispers!
The Stranger (1946)
Directed by Orson Welles
Screenplay by Anthony Veller, Adaptation by Victor Trivas & Decla Dunning, from a story by Victor Trivas
Starring Orson Welles, Edward G. Robinson & Loretta Young
Tagline: The Most Deceitful Man A Woman Ever Loved!
Shock Corridor (1963)
Written & Directed by Samuel Fuller
Starring Peter Breck, Constance Towers & Gene Evans
Tagline: The Medical Jungle Doctors Don't Talk About!
The Naked Kiss (1964)
Written & Directed by Samuel Fuller
Starring Constance Towers, Anthony Eisley & Michael Dante
Tagline: Candy's Place—where all kinds of men find all kinds of sweets!
Kansas City Confidential (1952)
Directed by Phil Karlson
Screenplay by George Bruce & Harry Essex, Story by Harold Green & Rowland Brown
Starring John Payne, Coleen Gray & Preston Foster
Tagline: Exploding! Like a gun in your face!
Hollow Triumph (1948)
Directed by Steve Sekely
Screenplay by Daniel Fuchs, based on a novel by Murray Forbes
Starring Paul Henreid, Joan Bennet & Eduard Franz
Tagline: HIS SCAR marked them BOTH!!
D.O.A. (1952)
Directed by Rudolph Maté
Written by Russel Rouse & Clarence Greene
Starring Edmond O'Brien, Pamela Britton & Luther Adler
Tagline: A picture as excitingly different as its title!
The Strange Woman (1946)
Directed by Edgar G. Ulmer & Douglas Sirk (uncredited)
Written by Herb Meadow, based on a novel by Ben Ames Williams
Starring Hedy Lamarr, George Sanders & Louis Hayward
Tagline: So shocking she could only be spoken about in whispers!
Detour (1945)
Directed by Edgar G. Ulmer
Written by Martin Goldsmith
Starring Tom Neal, Ann Savage & Claudia Drake
Tagline: He went searching for love… but Fate forced a DETOUR to Revelry… Violence… Mystery!
The Black Book (1949)
Directed by Anthony Mann
Written by Aeneas Mackenzie, story by Philip Yordan
Starring Robert Cummings, Richard Basehart & Richard Hart
The Element of Crime (1984)
Directed by Lars von Trier
Written by Niels Vørsel, William Quarshie, Stephen Wakelam & Lars von Trier
Starring Michael Elphick, Esmond Knight & Me Me Lai
The Damned (1947)
Directed by René Clément
Written by Victor Alexandrov, René Clément, Jacques Companéez, Henri Jeanson & Jacques Rémy
Starring Marcel Dallo, Henri Vidal & Florence Marly
Fear (1954)
Directed by Roberto Rossellini
Written by Sergio Amidei, Roberto Rossellini & Franz von Treuberg, based on a novel by Stefan Zweig
Starring Ingrid Bergman, Mathias Wieman & Renate Mannhardt
Tagline: She was cornered and she knew it…but she couldn't do anything about it…except one thing which could only lead to F-E-A-R!
The Naked City (1948)
Directed by Jules Dassin
Written by by Albert Maltz & Malvin Wald
Starring Barry Fitzgerald, Howard Duff & Dorothy Hart
Tagline: The Most Exciting Story of the World's Most Exciting City!
Stray Dog (1949)
Directed by Akira Kurosawa
Written by Ryûzô Kikushima & Akira Kurosawa
Starring Toshirô Mifune, Takashi Shimura & Keiko Awaji
The Bad Sleep Well (1960)
Directed by Akira Kurosawa
Written by Hideo Oguni, Eljirô Hisalta, Akira Kurosawa, Ryûzô Kikushima & Shinobu Hashimoto
Starring Toshirô Mifune, Masayuki Mori & Kyôko Kagawa
High and Low (1963)
Directed by Akira Kurosawa
Written by Hideo Oguni, Eljirô Hisalta, Akira Kurosawa, Ryûzô Kikushima, based on a novel by Evan Hunter
Starring Toshirô Mifune, Yutaka Sada & Tatsuya Nakadai
Brute Force (1947)
Directed by Jules Dassin
Screenplay by Richard Brooks, Story by Robert Patterson
Starring Burt Lancaster, Hume Cronyn & Charles Bickford
Tagline: Man hate! Woman love!
The Honeymoon Killers (1969)
Directed by Leonard Kastle & Donald Volkman (uncredited)
Written by Leonard Kastle
Starring Shirley Stoler, Tony Lo Bianco & Mary Jane Higby
Tagline: One of the most bizarre episodes in the annals of American Crime
Deep Crimson (1996)
Directed by Arturo Ripstein
Written by Paz Alicia Garciadiego
Starring Regina Orozco & Daniel Giménez Cacho
Tagline: There is something that unites more than love: crime.
Diabolique (1955)
Directed by Henri-Georges Clouzot
Written by Henri-Georges Clouzot, Jérôme Géronimi, René Masson & Frédéric Grendel, based on a novel by Pierre Boileau & Thomas Narcejac
Starring Simone Signoret, Véra Clouzot & Paul Meurisse
Tagline: See it, be amazed at it, but… BE QUIET ABOUT IT!
Elevator to the Gallows (1958)
Directed by Louis Malle
Written by Roger Nimier & Louis Malle, based on a novel by Noë Calef
Starring Jeanne Moreau, Maurice Ronet & Georges Poujouly
Tagline: Frantic for life and love—Frantic for excitement
Knife in the Water (1962)
Directed by Roman Polanski
Written by Jakub Goldberg, Roman Polanski & Jerzy Skolimowski
Starring Leon Niemczyk, Jolanta Umecka & Zygmunt Malanowicz
M (1931)
Directed by Fritz Lang
Written by Thea von Harbou & Fritz Lang
Starring Peter Lorre, Ellen Widmann & Inge Landgut
Obsession (1949)
Directed by Edward Dmytryk
Written by Alec Coppel
Starring Robert Newton, Sally Gray & Phil Brown
Tagline: Hidden LOVE! Hidden HATE! Hidden FEAR!
Pickpocket (1959)
Written & Directed by Robert Bresson
Starring Martin Lasalle, Marika Green & Jean Pélêgri
The Vanishing (1988)
Directed by George Sluizer
Written by Tim Krabbé & George Sluizer
Starring Bernard-Pierre Donnadieu, Gene Bervoets & Johanna ter Steege
Netflix
There are a few standouts from the classic period available on Netflix, including Laura, Dressed to Kill and Fritz Lang's Man Hunt. However, neo-noir takes center stage here, with Christopher Nolan's debut Following, Alan Parker's horror-noir hybrid Angel Heart, Leos Carax's sci-fi-noir Mauvais Sang and Nacho Vigalondo's Open Windows, a modern-day reworking of Hitchcock's Rear Window.
There are a few forgotten titles available, in particular Jennifer 8 and Things To Do In Denver When You're Dead, both of which feature Andy Garcia. Also take note of the two Jim Thompson adaptations: Stephen Frears's pitch-perfect The Grifters, and Michael Winterbottom's gritty-bordering-on-revolting The Killer Inside Me.
Angel Heart (1987)
Directed by Alan Parker
Written by Alan Parker, based on a novel by William Hjortsberg
Starring Mickey Rourke, Robert De Niro & Lisa Bonet
Tagline: Harry Angel has been hired to search for the truth… Pray he doesn't find it.
Following (1998)
Written & Directed by Christopher Nolan
Starring Jeremy Theobald, Alex Haw & Lucy Russel
Tagline: You're Never Alone
Laura (1944)
Directed by Otto Preminger
Written by Jay Dratler, Samuel Hoffenstein & Elizabeth Reinhardt, based on a novel by Vera Caspary
Starring Gene Tierney, Dana Andrews & Clifton Webb
Tagline: The story of a love that became the most fearful thing that has ever happened to a woman!
House on Telegraph Hill( 1951)
Directed by Robert Wise
Written by Elick Moll, Frank Partos, Robert Bassler, Richard Murphy & Robert Wise, based on a novel by Dana Lyon
Starring Richard Basehart, Valentina Cortese & William Lundigan
Tagline: This is the house forbidden to every woman with a conscience, forbidden to every man with honor!
The Good Thief (2002)
Directed by Neil Jordan
Written by Auguste Le Breton & Neil Jordan, from a previous screenplay by Jean-Pierre Melville
Starring Nick Nolte, Ralph Fiennes & Nutsa Kukhianidze
Tagline: He doesn't want money. He wants what money can't buy.
Call Northside 777  (1948)
Directed by Henry Hathaway
Written by Jerome Cady, Jay Dratler, Leonard Hoffman & Quentin Reynolds, based on articles by James P. McGuire & Jack McPhaul
Starring James Stewart, Richard Conte & Lee J. Cobb
Tagline: It couldn't happen…but it did!
The Grifters (1990)
Directed by Stephen Frears
Written by Donald E. Westlake, based on a novel by Jim Thompson
Starring Anjelica Huston, John Cusack & Annette Bening
Tagline: Seduction. Betrayal. Murder. Who's Conning Who?
The Killer Inside Me (2010)
Directed by Michael Winterbottom
Written by John Curran, based on a novel by Jim Thompson
Starring Casey Affleck, Kate Hudson & Jessica Alba
Open Windows (2014)
Written & Directed by Nacho Vigalondo
Starring Sasha Grey, Elijah Wood & Neil Maskell
Jennifer 8 (1992)
Written & Directed by Bruce Robinson
Starring Andy Garcia, Uma Thurman & Lance Henriksen
Tagline: On the trail of a serial killer, Detective John Berlin has no clues. No suspects. And no alibi.
Dressed to Kill (1941)
Directed by Eugene Forde
Written by Stanley Rauh & Manning O'Connor, based on a novel by Richard Burke & a character created by Brett Halliday
Starring Lloyd Nolan, Mary Beth Hughes & Sheila Ryan
Man Hunt (1941)
Directed by Fritz Lang
Written by Dudley Nichols, based on a novel by Geoffrey Household
Starring Walter Pidgeon, Joan Bennet & George Sanders
Mauvais Sang (1986)
Written & Directed by Leos Carax
Starring Michel Piccoli, Juliette Binoche & Denis Lavant
Tagline: …love that burns fast but lasts forever…
The Guest (2014)
Directed by Adam Wingard
Written by Simon Barrett
Starring Dan Stevens, Sheila Kelley & Maika Monroe
Tagline: He's here to help.
Things to do in Denver When You're Dead (1995)
Directed by Gary Gleder
Written by Scott Rosenberg
Starring Andy Garcia, Christopher Walken & Christopher Lloyd
Tagline: They can die quickly. They can die slowly. But they must die!
Albino Aligator (1996)
Directed by Kevin Spacey
Written by Christian Forte
Starring Matt Dillon, Faye Dunaway & Gary Sinise
Tagline: Deliberate sacrifice for deliberate gain.
HBO GO/HBO NOW
No titles from the classic period available here (for now), but a few standout neo-noirs are worth noting, including Disturbia, another retelling of Rear Window, the Coen Brothers' Miller's Crossing, the little-seen and highly underrated The Deep End, and perhaps the blackest of all noir narratives, The Hitcher.
Disturbia (2007)
Directed by D.J. Caruso
Written by Christopher Landon & Carl Ellsworth
Starring Shia LaBeouf, David Morse & Carrie-Anne Moss
Tagline: The quieter the street, the darker the secrets…
The Hitcher (1986)
Directed by Robert Harmon
Written by Eric Red
Starring Rutger Haur, C. Thomas Howell & Jennifer Jason Leigh
Tagline: The terror starts when he stops!
Under Suspicion (2000)
Directed by Stephen Hopkins
Written by Tom Provost & W. Peter Iliff, from a previous screenplay by Claude Miller, Jean Herman & Michel Audiard, based on a book by John Wainwright
Starring Morgan Freeman, Gene Hackman & Thomas Jane
Tagline: In a world of secrets, the truth is never what it seems.
Brick (2005)
Written & Directed by Rian Johnson
Starring Joseph Gordon-Levitt, Lukas Haas & Emilie de Ravin
Tagline: A detective story.
The Deep End (2001)
Directed by Scott McGehee & David Siegel
Written by Scott McGehee & David Siegel, based on a novel by Elisabeth Sanxay Holding
Starring Tilda Swinton, Goran Visnjic & Jonathan Tucker
Miller's Crossing (1990)
Written & Directed by Joel & Ethan Coen
Starring Gabriel Byrne, Albert Finney & John Turturro
Tagline: You can dangle
Crackle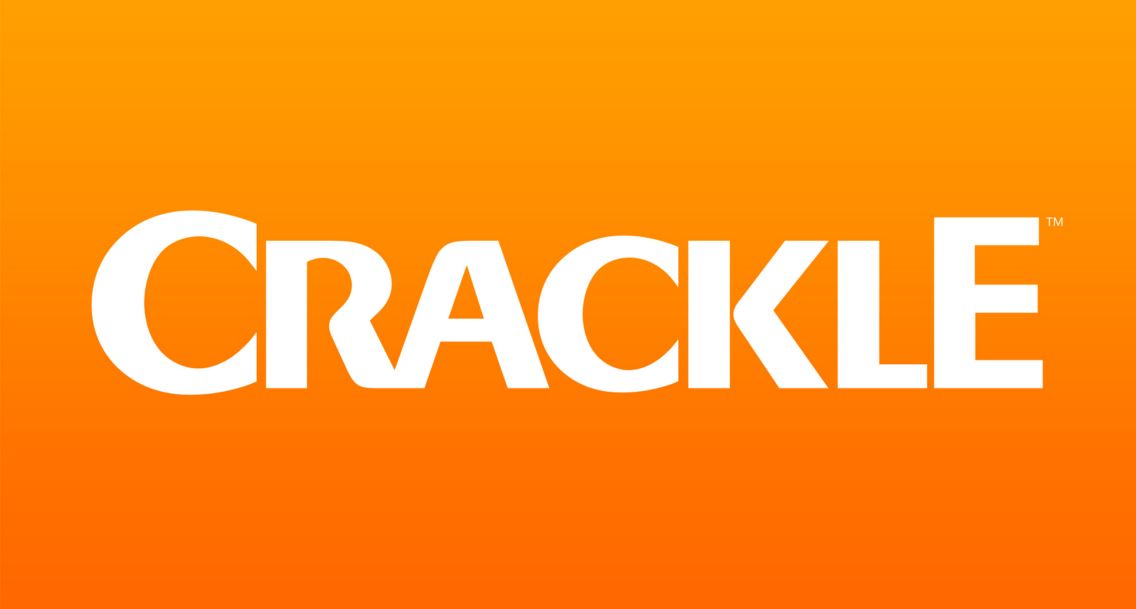 We often forget about Crackle, all tucked away down there. And while the onslaught of ads you have to put up with on the otherwise free service almost make watching movies displeasurable, there are a couple of titles that may just make the endeavor worth it.
Fritz Lang's The Big Heat is one of THE noir films of the classic period, and Dead Men Don't Wear Plaid is a hilarious send up of the genre starring Steve Martin and a host of contemporary stars spliced into the narrative (Humphrey Bogart among them). It's a good one to cleanse the palate after such a long journey through the darkest corridors of the soul.
The Big Heat (1953)
Directed by Fritz Lang
Written by Sydney Boehm, based on a serial by William P. McGivern
Starring Glenn Ford, Gloria Grahame & Jocelyn Brando
Tagline: Somebody's going to pay…because he forgot to kill me…
Dead Men Don't Wear Plaid (1982)
Directed by Carl Reiner
Written by Carl Reiner, George Gipe & Steve Martin
Starring Steve Martin, Rachel Ward & Alan Ladd
Tagline: Laugh…or I'll blow your lips off!
Note that streaming availability comes and goes, and while all these films will be available throughout March 2016, it's anyone's guess beyond that.

Also note this list is in no way exhaustive, but rather meant to be a starting point. There are numerous other films on all four streaming services mentioned that would qualify as noir, but they're not included here for the sake of brevity.
Some of the coverage you find on Cultured Vultures contains affiliate links, which provide us with small commissions based on purchases made from visiting our site. We cover gaming news, movie reviews, wrestling and much more.