The Elden Ring Closed Network Test recently allowed a select few the chance to try out FromSoftware's latest Soulsborne. For players who were lucky enough to experience the game first-hand, From's upcoming dark fantasy presents a bold new world that feels like an amalgamation of Dark Souls and The Legend of Zelda: Breath of the Wild.
Beginning with a class selection screen, Elden Ring offers you five choices for character build and style before jumping you into the experience. The tutorial area is its own closed-off section and loops back on itself in typical Dark Souls fashion after teaching you the basics. However, what happens after that is magnificent.
After completing the tutorial, players will open the path to the overworld. As the walls fall away, an awe-inspiring landscape is unfurled all at once. The glowing tree from many of the promotional images we've been seeing of Elden Ring is immediately visible and, as you shift the perspective around, you'll see that this world is massive.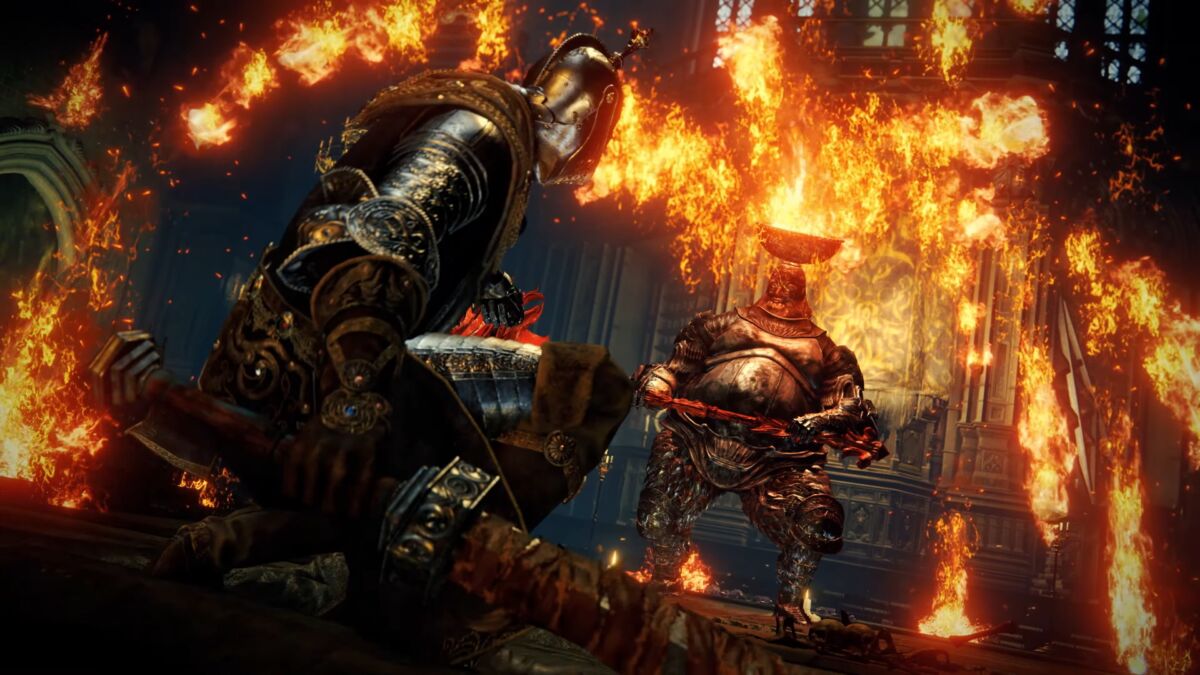 There are also a lot more things to collect than in your standard Soulsborne game. Crafting, a first for the Soulsborne games, is introduced very swiftly with a pop-up upon leaving the starting area. From there, players will be scooping up plants, herbs, and other ingredients on the regular. Unfortunately, crafting was locked off in the Network Test, so I can't really speak to how that will function in the full game. After collecting herbs and fighting the occasional random goblin of the world, players will no doubt find themselves thrust into their first legitimate boss fight.
The strange thing, though, is that the boss fight isn't signaled in the way that traditional boss fights have been in Soulsborne titles up until now. There's no wall of mist to pass through or a conspicuously open fight area with no enemies inside of it. Instead, you'll just come into the field of vision of a dragon and, with no preamble, a boss life bar just pops up.
Yes, like with the Hinox and Lynel battles of The Legend of Zelda: Breath of the Wild, bosses can be simply stumbled into in Elden Ring. Also like Breath of the Wild, they can make short work of you if you're not prepared for them. My first boss fight ended before it even began, with a winged dragon roasting me alive in one shot.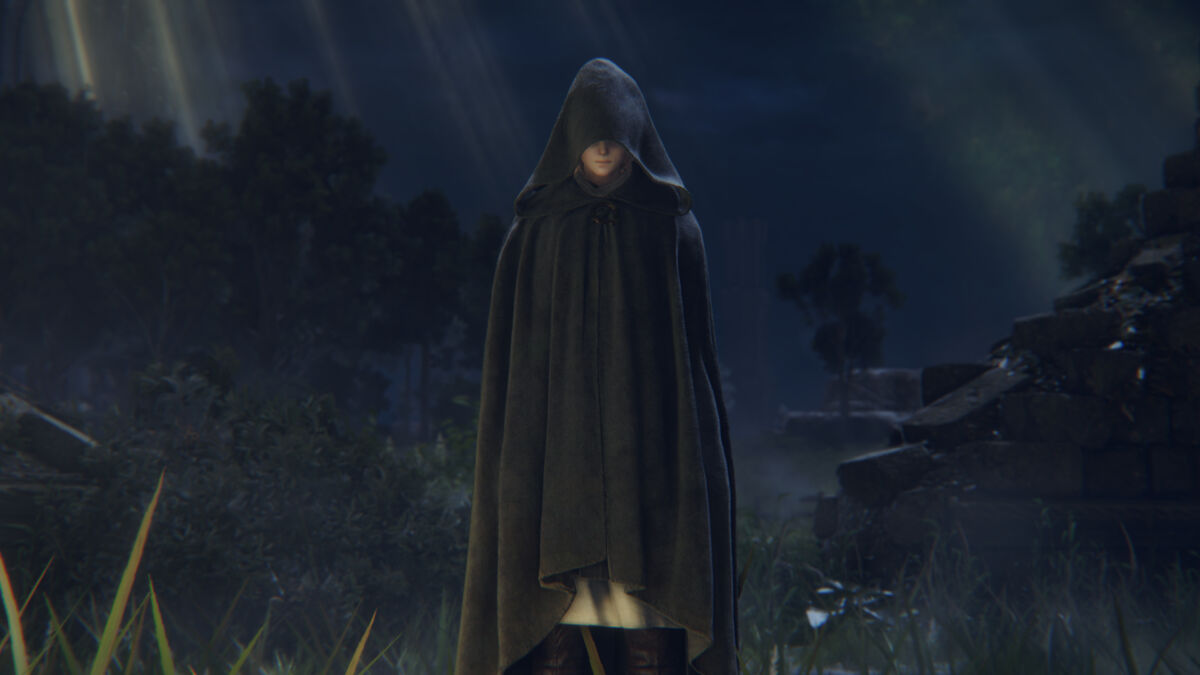 To be fair, this isn't technically the first boss of the Elden Ring Network Test. At the end of the tutorial area, a seemingly random enemy stumbles in with a boss bar and is iced unceremoniously. While I feel like this quick battle is more to teach you that enemies with boss life bars will occasionally show up with little warning, I thought I ought to mention it nonetheless.
In any case, sneaking about with stealth mechanics was another thing I noticed as a common thread with Elden Ring and Breath of the Wild. Crouching has only recently been a regular thing in Soulsborne titles, so the fact that it's used so liberally here is a surprise. While Sekiro: Shadows Die Twice offered stealth as a way to get the jump on your enemies, in Elden Ring, you can use it to avoid fights altogether, and honestly, it might occasionally be in your best interests to do so.
Though Dark Souls and Bloodborne fans will be pretty familiar with the notion of dying over and over again, they might not be used to dying in quite this fashion. We've all kicked the beehive at one time or another in a previous Soulsborne title, but it's rare for walking into an enemy camp to activate quite so many enemies all at once.
The first time I was spotted at an enemy encampment, a guard let off a bugle blast, and I was suddenly preparing to defend myself. While I handily dealt with the first two enemies, attacking back to back, I was soon overcome by a surrounding cadre of 6-10 warriors who closed in with no ceremony. Again, they had me in seconds.
For veterans of Dark Souls, Bloodborne, and Sekiro, this will likely be the most significant adjustment in Elden Ring. In general, the open world takes some getting used to, but luckily, you have access to your trusty spectral steed from very early on. One quick whistle, and you'll be in mid-gallop, a technique that can help you escape from some of the sticky situations you might find yourself in from time to time.
The spectral steed also helps speed up exploration in Elden Ring. Not only can you cover large swathes of the map in quick fashion, but you can also attack, heal, and pick up items, all while mounted. Finally, the steed has a trusty double jump that lets you leap from a cliffside and use your second jump to break your fall before you hit the ground.
Fall damage is also significantly lessened in comparison to other Soulsborne titles. However, there are still a lot of the same strands of DNA of the previous FromSoftware titles throughout Elden Ring. Healing is very similar to Dark Souls; only you can decide how many flasks you want to heal your health bar and how many you want to refill your magic gauge.
The summoning and PvP elements also return here, as do the messaging system, ghosts of other players, and bloodstains that show how others met their grisly demise. Being that all of these factors were conspicuously absent from Sekiro, it's nice to have them all back in full form.
With similarities out of the way, another huge new ability is the Ashes of War. Collectable throughout the Elden Ring Network Test, Ashes of War can be applied to your weapon to grant you a unique ability by giving up your shield hand. These can range from a distant lightning attack or an up-close and personal thrust attack.
At first, these techniques seemed superfluous, but the boss encounters changed my perspective in a hurry. The lightning attack, for example, took big chunks out of the dragon's life bar when used on its head, and my thrust maneuver helped me take down the other major boss of the Network Test without too much trouble. Unlike previous Soulsborne games, if you're looking to make it through Elden Ring without these magical moves on your side, you likely won't get too far.
Finally, I'd be remiss not to mention that the game looks fantastic. The world of Elden Ring seems to exist in a sort of perpetual twilight, adding to the tragic beauty that the Soulsborne games often offer. It's very much in the vein of Dark Souls III, so if a souped-up version of that world sounds like your bag, then you're in for a treat here.
The Elden Ring Network Test showed off the best of both worlds with enough nostalgic returns and plenty of brand new features and factors to marvel over in turn. Fans should expect another beefy, challenging adventure when Elden Ring launches in February 2022, and if this small slice of the game is any indication, it's a strong contender for game of the year.
Elden Ring launches February 24th, 2022. A PS5 key was provided by PR for the purposes of this coverage.
Some of the coverage you find on Cultured Vultures contains affiliate links, which provide us with small commissions based on purchases made from visiting our site. We cover gaming news, movie reviews, wrestling and much more.