OUR LATEST VIDEOS
It can be a little hard being an Xbox fan in this day and age. When you're not being lambasted on the internet by PS4 and PC fans, you have to deal with a poor selection of exclusive games and some downright awful Games With Gold titles. Yes, this is the epitome of a first world problem, but anyone with an Xbox knows what I'm getting at.
Still, there's always one time of year that brings out the hope in all gamers: E3. With 2018's mammoth event barrelling towards us faster than Sonic looking for a chili dog, Microsoft have already announced they're hosting their annual press briefing outside of the LA Convention Center. Instead, they're holding a conference at the LA Live theater.
This change of location should signal a grander stage for the annual conference. Perhaps Xbox is finally breaking out the big guns for this year, which is just enough of a reason for us to speculate wildly about it. Let's talk about some of the things we'd like to see from Microsoft and Xbox during E3 2018.
1. Existing Games
The Xbox already has some games in the pipeline that we know about. Well, "some". Two really: Crackdown 3 and Ori and the Will of the Wisps. Crackdown 3 has been in production for what feels like an eternity, so we'd love to see something concrete on that front. A release date, proper gameplay footage, Terry Crews going mental on-stage celebrating the fact Brooklyn Nine Nine hasn't been cancelled; any of the above will do.
But E3 isn't just for games that aren't out yet. We'd like to see some more news about games that are currently available. With PUBG being one of Xbox's biggest success stories, some news on that should almost be expected, possibly along the lines of when the Xbox version will be getting things like limited time events and the third map Sanhok. Also, some more news about the future content plans for Sea of Thieves wouldn't go amiss either.
2. Rumoured Announcements
I hope you like franchises, as E3 2018 for Xbox looks set to be filled with them. The biggest rumours flying around at the moment are that E3 2018 will see announcements like Halo 6, Gears of War 5, Fable 4 and Forza Horizon 4. Some people might roll their eyes at this, but 3 out of 4 of the those games are some of the best examples of their genre. The fourth is obviously Fable, which went downhill after the first one.
Though all of those rumoured games will likely lack in originality, the fact is that they're legacy franchises with a large number of fans. Another instalment of any of these games would be a huge plus for the Xbox One, especially now that the Xbox One X is out. Master Chief will look better than ever.
3. Something New
The best E3 announcements are ones that take people completely by surprise. Last year's conference alone included announcements like Anthem, Beyond Good & Evil 2, Monster Hunter: World and Original Xbox Backwards Compatibility. We'll get to that one in a moment.
As the Xbox One X is currently the premier console on the market right now, developers might be lining up around the block to show off their game on that little black box of wonders. The Microsoft briefing could be the perfect stage to showcase a bunch of new third party games. I'm crossing my fingers for Mortal Kombat 11 and Virtua Fighter 6, because I'm clearly just delusional.
As for first-party games, we'd love to see something completely new that hasn't been rumoured or leaked yet. Again, that delusion is seeping into my work. Still, just imagine the scenes when Phil Spencer takes to the stage to announce Blinx The Time Sweeper is getting a full remaster. You know you want it.
4. Backwards Compatibility
For a system based on the past, the backwards compatibility system has laid the foundation for the future of the Xbox brand. New Xbox One owners who played a bunch of games on the Xbox 360 can theoretically jump to the new console with a decent selection of games already available. Some people might turn their nose at the idea of "living in the past" or whatever, but it gives the console so much additional value.
With that said, E3 will probably see the announcement of some more additions to the backwards compatibility library. Though the majority of Xbox 360 titles have been added, save for Beautiful Katamari, some original Xbox backwards compatibility seems like a certainty. Our picks include Burnout 3: Takedown, Links 2004, Def Jam: Fight for New York and Scarface: The World Is Yours.
5. Avatar (Not The Blue Ones)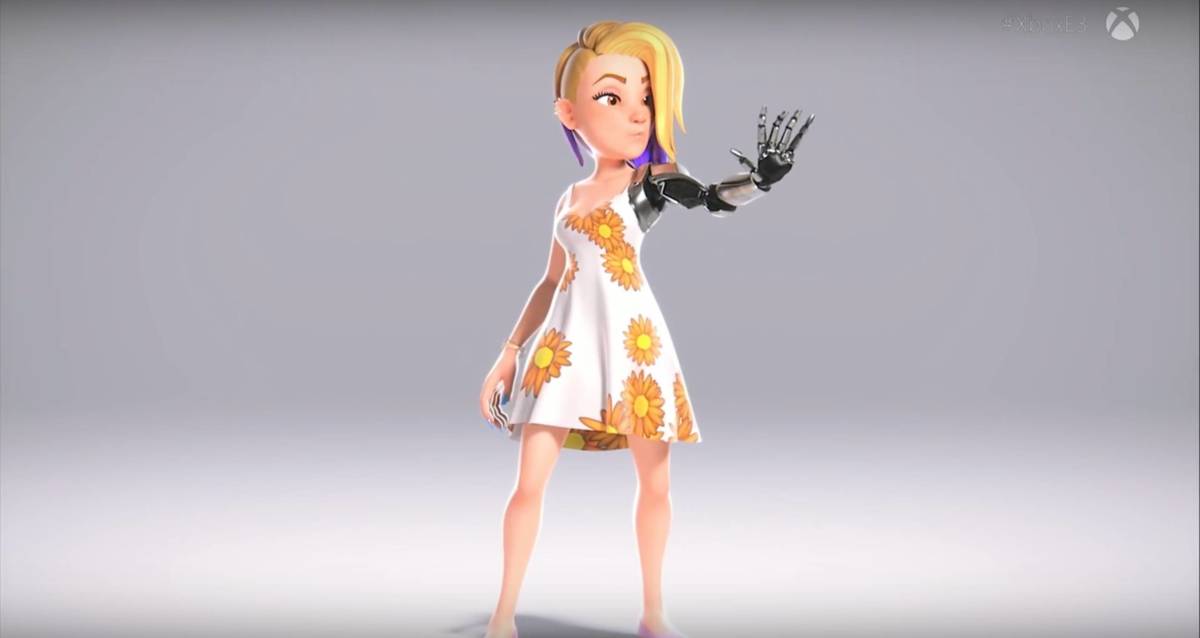 Lastly, we'd love to see more about the revamped avatar system, which was reportedly due to go live back in April. Considering it was announced at E3, it seems almost fitting that Microsoft announces when it'll go live at E3. Maybe we'll even get one of those "it's available right now" kind of announcements.
Those are some of the things we're really hoping to see from Microsoft and Xbox this year, but what are you hoping for? Sound off in the comments below, and check out our list of the best Xbox One games available right now. Maybe some of the E3 announcements will join them.