While Brock Lesnar takes another break from a job he doesn't seem to have much passion for, I thought this would be a good time to look back on a man who not only was an MMA pioneer, but is also still taking indie wrestling bookings at the age of 58. Although Dan Severn's time in the WWE, then known, of course, as the WWF, lasted less than a year, he was in many ways a Brock Lesnar prototype. He even originated the Beast nickname. A coincidence? Well, maybe, but if so, there are a lot of coincidences here.
Having finally retired from MMA after a mind-boggling 127 fights, of which he won 101, Dan Severn admitted in an interview on Joe Feeney's Creative Control podcast last year that he plans on retiring from wrestling at 60. This gives him just over a year, meaning we might see him at one more WrestleMania weekend event. This year, he appeared on the Joey Janela's Spring Break card, losing to Matt Riddle. Certainly a tough dude, but when you hear him on podcasts and in interviews, you really can't help but be charmed. When Feeney was introducing Severn on his podcast, Dan playfully said, "You forgot all around nice guy." In an interview with Chris Yanek this month, he said, "There should be a Christmas special about me." He sounds like a sweet old uncle who could tie you into a pretzel if he wanted to.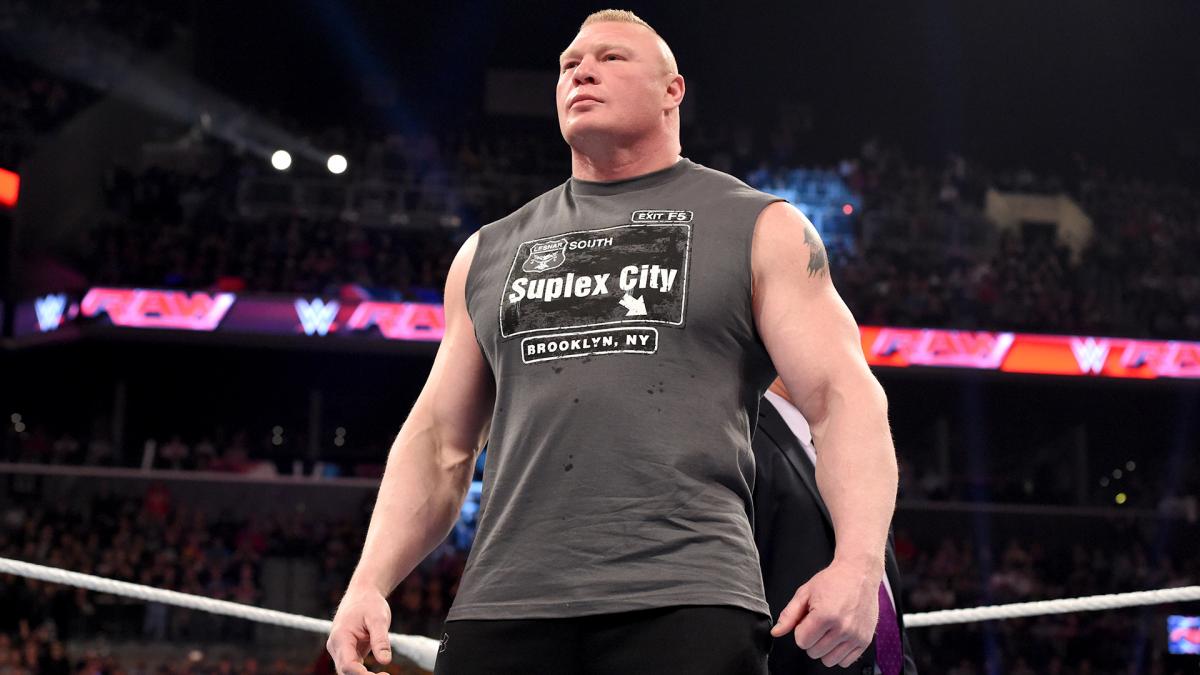 During his WWE run, Severn had an interesting look. When he was wrestling, he came to the ring wearing a stinky grey workout shirt that he sometimes never took off. When he wasn't wrestling, he would wear a suit. They grey shirt gimmick was actually pretty cool, because it made it all seem very casual, as if Severn had just come from a workout and whatever, he had to wrestle a match and then go home. No big deal.
Ya'll remember that weird chest protector thing that D'Lo Brown wore for a while that he would frogsplash his enemies with? Yup, he wore that because Severn broke his chest in half. I mean, something like that. It was actually supposed to be a torn pectoral muscle, but I prefer to think that he BROKE D'LO BROWN'S CHEST IN HALF. Because it sounds better, and this very well might have been what had happened if Severn and D'Lo had faced each other in an actual MMA match. This incident took place on an episode of Monday Night Raw in June, 1998. Besides his debut against Flash Funk, the match against D'Lo was one of the few clean submission finishes Dan Severn would be allowed. Everything else would end in a schmoz or shenanigans. Can you imagine this happening to Brock Lesnar? I'm assuming the idea was to protect Severn's reputation as a badass while keeping him as a mid-carder, but, gee, let the guy have a clean win every now and then.
Besides wrestling The Rock at the King of the Ring pay-per-view that year, Severn's short run in the WWF was most notable for his feud with Owen Hart. There was a weird match in September, 1998 in which Owen and Severn re-enacted the piledriver incident that broke Steve Austin's neck. Quite a tacky story, really, but, sadly, tackiness was one of the defining characteristics of the Attitude Era. And, actually, Severn was dropped on his head during the spot, but luckily he wasn't badly injured. And, damn, what the hell was the point of all that, anyway?
https://www.youtube.com/watch?v=RCPEPntggU8
Severn also participated in the Brawl for All, a poorly conceived and poorly received shootfighting tournament that wasn't quite MMA and wasn't quite boxing either. There were no submissions, but a participant got points for takedowns. His only Brawl for All match before withdrawing from the competition (probably because it was a stupid concept) was against the Godfather. Godfather did a little trash talking during the match. This was probably not a good idea. Had submissions been allowed and had Severn not been forced to wear boxing gloves, he would have no doubt destroyed his opponent. As it stood, Severn barely won the match after having points deducted for keeping Godfather in a hold for too long, since holds weren't technically allowed at all. No doubt Severn knew this, but he wanted to make a point, to show Godfather what he was capable of, to humble him just a bit.
Even in the more theatrical world of professional wrestling, Severn has mostly stuck with what he knows: amateur-style mat wrestling. This probably didn't help his career during the Attitude Era, when in-ring work meant next to nothing. Also, this was the era of over-the-top promos, and Severn's character isn't a talker. I don't know if he ever said a word during his WWF run. So even if they hadn't asked Severn to align with the Undertaker and write "666" on his forehead, which Severn emphatically refused to do, he might not have been long with the WWF, anyway. You had to be a talker and you had to be fast-paced. Severn's style has always been slower, more meticulous, displaying his wide knowledge of traditional wrestling moves. Oh, he could hit a hell of a German suplex (sound familiar?) and other occasional power moves, but he was most comfortable on the mat.
In the interviews I've listened to, it doesn't seem to matter too much to Severn that his WWF career didn't last longer. As he's pointed out, he was the only person on the roster with a non-exclusive contract. He was the NWA champion for his entire run, and to the best of my knowledge, he continued to wrestle NWA-sanctioned shows while he was working with the WWF. Actually, Severn has never had an exclusive contract with any company or alliance. The NWA wanted him to work nothing but territories that promoted under their banner, but Severn refused, saying that he still wanted to work independent shows on weekends when he wasn't booked for an NWA-sanctioned show.
After WCW left the NWA, the oldest alliance of wrestling territories in the world was in such bad shape that it almost disbanded. But after Severn took the title from Chris Candido in 1995, the title began to gain prestige again, largely because of Severn's appearing with the belt at UFC events and because he was a shootfighter that lent the title credibility. NWA shows became the place to be if you wanted to see something a little more traditional.
You can find Severn's match against Candido on YouTube. The quality of the video is pretty horrendous. It looks like it was taped on a VHS camcorder from the back of the venue. The rowdy crowd didn't seem to be too into the thing. I guess they weren't expecting quality mat wrestling, which is what they got. And the win by submission, instead of a pinfall, probably took a lot of people by surprise, too. Anyway, the match is damn good, despite the bad video quality. It takes patience to enjoy a lot Severn's indie stuff, but it's rewarding to see what he's capable of.
On April 12th, 1997, Dan Severn defended his title against former NWA world champion Dory Funk, Jr. Funk was 56 at the time, but he was still in great shape and was able to go toe-to-toe with Severn in a mat wrestling classic. While I was watching this match, I heard what I thought were "boring" chants, thinking immediately of WWE fans, but then I realized they were actually chanting "Dory" and I was happy. The crowd really dug the worked-shoot realism of the match. You could almost believe these guys were wrestling a legit match. That is, until Dory put Severn through a table on the outside of the ring. A very solid showing for these guys.
And I know this might shock a lot of people, but some of Severn's best professional wrestling work happened in Japan. Rumor has it that they kinda-sorta like technical wrestling over there. Severn actually started his professional wrestling career in the UWF-I, a Japanese promotion that was so hyper-realistic that many people thought the matches were shoots. The win-loss records and low-key interviews before the matches added an extra layer of verisimilitude. The results were fixed, though, and if you look really close, you can see where the performers are cooperating with each other, but the end result was something oddly beautiful.
Severn might prefer to put on a technical showcase, but he's not above getting into a crazy brawl either. Look up his match against Tarzan Goto at the 1995 IWA King of the Deathmatch, and you'll see some pretty brutal looking chair shots and a brawl that makes its way into the audience. Severn was quite adaptable.
Severn's wrestling matches have an added layer of brutality to them simply because most wrestling fans are at least marginally aware of his MMA career, so they know he is a legitimate badass. When he puts another wrestler into a submission hold, you know he could legitimately snap the guy in half, so everything seems that much more real because of it. On Joe Feeney's podcast last year, Severn said, "I should have been that Brock Lesnar," and indeed, it's hard to argue with that. In retrospect, it's astounding how badly the WWF mishandled Severn during his time in the promotion. If handled correctly, Severn could have been a legitimate superstar. As it stands, though, there's only one person most wrestling fans will associate with the "Beast" gimmick. Will Severn ever get the recognition by WWE that he deserves for originating it? Probably not, which is a shame.
Severn's still very active and you'll have no trouble meeting him if you attend wrestling festivals, indie wrestling events, or a Danger Zone MMA card that he promotes. In fact, if you're in or near Auburn, Indiana on May 5th, you can catch a Danger Zone card called Cinco De Mayhem. What a great name for a fight card!
Some of the coverage you find on Cultured Vultures contains affiliate links, which provide us with small commissions based on purchases made from visiting our site. We cover gaming news, movie reviews, wrestling and much more.