Father's Day honours fathers of all types, whether that involves a blood-related relative or a found family figure. Literature, media, comics, and art are no stranger to depicting fatherly relationships in their works. The dynamic between a father figure and their younger companion often empowers storytellers.
Falling on the usual third Sunday of June, the 19th of June marks another Father's Day. Now, dads are stereotypically difficult to shop for. If you're unsure how to celebrate or what to gift the father in your life for the holiday, try sharing one of these 10 comics to read on Father's Day where fathers appear in a myriad of roles.
1. The Aquanaut – Dan Santat
A love letter to fathers, the humorous sci-fi adventure graphic novel from Graphix The Aquanaut takes an unusual premise and turns it into a story about a daughter missing her deceased father finding love in unexpected places.
After a submarine expedition goes awry, Sophia's father sacrifices himself and gives a crab a final message in a bottle for his daughter. Now, Sophia's uncle devotes all his time to maintaining the marine theme park he created with Sophia's father. Sophia resents her uncle's singular focus on Aqualand until she befriends a mysterious "aquanaut" manned by a group of four sea creatures roaming about the theme park.
Readers of all ages should share this stirring story about a daughter grappling with the loss of her dad on Father's Day.
2. Resonant – David B. Andry, Skylar Patridge, Jason Wordie, & Deron Bennett
Vault Comics' Resonant is a post-apocalyptic series about a father trying to protect and make his way back to his three children as sound "Waves" ignite a person's dark impulses.
Single father Paxton ventures out from their safe haven into the dangerous world outside to search for more supplies to help his chronically-ill son survive. Unfortunately, the trip does not go as planned, and Paxton becomes separated from his daughter Bec and sons Stef and Ty. The cicadas chirp on, warning of each brain-altering Waves that could compel anyone to commit a brutal act of violence against anyone – even themselves.
Resonant takes place in a bleak apocalyptic setting, yet it affectionately focuses on family. A father and his children love each other so passionately to the point they will stop at nothing to overcome the near unconquerable odds to reunite with one another.
3. Lucy in the Sky – Kiara Brinkman & Sean Chiki
Contemporary graphic novel Lucy in the Sky from publisher First Second, where an aloof 12-year-old better connects with her family through her father's old Beatles records, is the perfect Father's Day comic.
Lucy enters the seventh grade wondering if her maturing friends are leaving her behind. Struggling with the emotional realities of an absent traveling mother, a distant father at home, and watching her beloved grandmother undergo chemotherapy, Lucy feels detached. One day, her world changes when she discovers a box full of Beatles records from her father's youth. The music becomes a lifeline for Lucy as she begins drumming, forms an all-girl rock band with a few friends, and bonds with her dad over the albums.
Significantly, Lucy in the Sky emphasises the restorative power of music. Here, music intimately strengthens the emotional welfare of both a father and his daughter.
4. Killadelphia – Rodney Barnes, Jason Shawn Alexander, Luis NCT, Christopher Mitten, Sherard Jackson, & Marshall Dillon
Killadelphia follows a small-town beat cop who works alongside his formerly abusive, vampire-turned father to fend off Philadelphia from a vampire massacre.
After his father is murdered, Jimmy Sangster Jr. returns home to Philly to bury the veteran detective. However, he unravels the mystery behind his death and finds his father waiting for Jimmy in a coffin – as a vampire. The two must put their fractured past behind them as formidable enemies rise to slay the monsters threatening to kill humanity.
As Killadelphia progresses, Jimmy and his father discuss their tainted history and slowly attempt to rebuild their father-son relationship. Killadelphia may not be suitable for all fathers, but if you or your dad are horror fans, the continuing series is well worth reading.
5. Hawkeye – Matt Fraction, David Aja, Matt Hollingsworth, & Chris Eliopoulos
If you've already seen the Disney+ television adaptation heavily influenced by the Matt Fraction/David Aja comic series, this entry should come as no surprise for a Father's Day comic list.
Brimming with offbeat humour, superb storytelling, and groundbreaking artistic design innovations, the Hawkeye comic series explores the life of Clint as he passes the Hawkeye mantle onto the spunky and snarky Kate. Neither Clint or Kate possess any actual superpowers, relying on gadgets like tricked-out arrows and their investigative skills to save the day from foes such as the Tracksuit Mafia.
Hawkeye is a staple Marvel Comics series to read if you were a fan of the show, want to enjoy a self-contained Marvel story, or generally love the found family banter between Kate and Clint.
6. Sweet Tooth – Jeff Lemire & Jose Villarubia
Sweet Tooth, though a dour post-apocalyptic comic, was an immediate choice when compiling titles that fit the piece because of the sincere and sweet dynamic between its two central characters.
The DC Vertigo title follows Gus, a 9-year-old sporting antlers who lives alone in a rural Nebraska nature preserve after a deadly pandemic took his father. The haggard Tommy Jepperd is a drifter unafraid of violence, who once hunted post-pandemic hybrid animal species like Gus. However, when he saves Gus from being captured, the two form a unique bond.
Sweet Tooth is full of surprises, and Gus and Jepperd's story veers off in several unexpected directions. And if you love the Gus/Jepperd companionship in the comics, watch the Netflix adaptation with your dad this Father's Day for even more poignant emotional pathos.
7. Destroy All Monsters: A Reckless Book – Ed Brubaker, Sean Phillips, & Jacob Phillips
Destroy All Monsters uses the relationship between private detective Ethan Reckless and his younger best friend Anna as its focal point.
Of course, this comic is not short on telling a hard-boiled crime and mystery tale promised in every Brubaker/Phillips book. However, Destroy All Monsters also centres on the tension between Ethan and Anna after she moves across LA to live with a boyfriend Ethan doesn't think deserves her attention. They are entirely platonic friends, but Ethan, already starting to question his own place in life as he ages, struggles to reconcile with Anna's similar feelings about growing up.
The third Reckless comic hits all the emotional beats that will touch your heart, especially if you've followed these characters as they've evolved in the previous installments.
8. The Unbelievable Gwenpool – Christopher Hastings, Gurihiru, & Clayton Cowles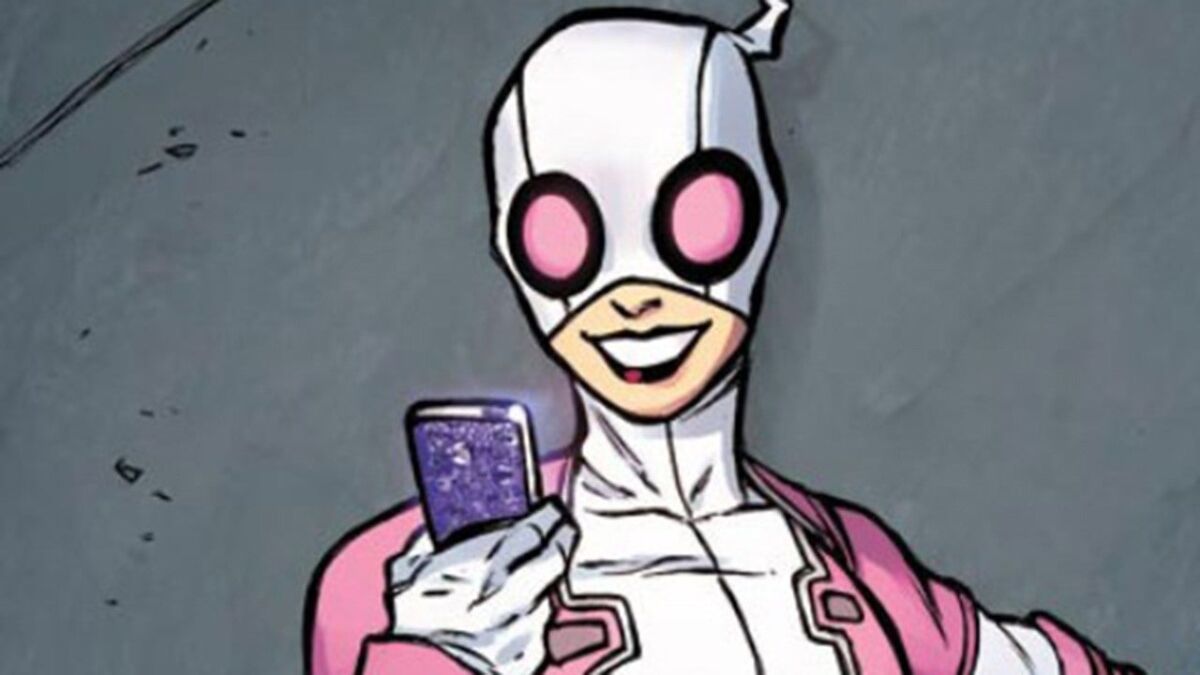 The Unbelievable Gwenpool comic series from Marvel was a cult fan favorite. Its manga-esque influence, mind-bending fourth wall breaking, and young adult heroine greatly appealed to readers. Although, one smaller aspect threaded through the series I found compelling was how the comic reinvented minor Captain America villain Batroc the Leaper as sort of this guiding father figure for Gwen.
When Gwen Poole wakes up inside a reality where comic characters exist around her, the superfan realizes she is somehow the star of her very own comic book series. She takes on the role of mercenary hero Gwenpool with reckless regard for her life or the characters around her since she knows she cannot die as the leading protagonist.
Fellow mercenary Batroc acts as Gwen's shepherding voice of reason. The fatherly Batroc ultimately helps Gwen better understand her reality – and how her actions do have consequences.
9. Squire – Sara Alfageeh, Nadia Shammas, Lynnette Wong, & Mara Jayne Carpenter
Fantasy-adventure YA graphic novel Squire from Quill Tree Books centres on a 14-year-old outcast who relies on unexpected allies when her family lets her leave to try and attain the rank of Squire.
Set in an alternate historical version of Middle East/North Africa, 14-year-old Aiza dreams of the elusive status as Knight. When she finally enlists in the cutthroat training squire program, Aiza must hide her Ornu identity while competing against her new friends. Life in the camp proves more arduous than Aiza imagined. However, one-armed groundskeeper Doruk changes Aiza's trajectory when he agrees to help train her for success during her overnight watch shift.
Squire covers a lot of essential topics, but you cannot overlook how the vital and genuine partnership between veteran soldier Doruk and Azia grants the Squire-trainee a loyal father protectorate figure.
10. Bronze Age Boogie – Stuart Moore, Alberto Ponticelli, Giulia Brusco, & Rob Steen
Boogie down with your dad by reading Bronze Age Boogie, the AHOY Comics comedy sci-fi miniseries featuring a young barbarian princess and her dad fending off a Martian invasion in two different time periods.
Bronze Age Boogie is a kaleidoscope of colors, references, and wackiness acutely reminiscent of 1970s genre comics and media. In BC 1975, young Brita Constantina gets caught up in an intergalactic war after an encounter with a talking ape gone awry. When she is suddenly transported into AD 1975 New York, it's up to her valiant but intense father to defend their home until she can return to save them all.
A comic hilariously playing on a bevy of tropes and genres – Planet of the Apes-esque apes, cosmic time traveling, Kung Fu action, giant swords – Bronze Age Boogie boils down to a sweet father-daughter story at its core.
READ NEXT: 10 Best Free Comics You Should Be Reading
Some of the coverage you find on Cultured Vultures contains affiliate links, which provide us with small commissions based on purchases made from visiting our site. We cover gaming news, movie reviews, wrestling and much more.