So, you've decided to drop shedloads of cash on a brand new Xbox Series X & S, and you're looking for some fantastic new games to play. While there are tonnes of multiplayer games out there that allow you to share the console's brilliance with other people, you'll need to try some of the best Xbox Series X & S single-player games to truly see the benefits of the new consoles.
We've decided to put together a list of the best solo experiences on the new Xbox consoles that have been optimised for the ninth generation. While there are countless other fantastic single-player games playable on the console, these are the games that'll truly showcase what all that extra money was for. Here's the 20 best Xbox Series X & S single player games, ranked them from worst to best so you know which games are worth your time.
20. Immortals Fenyx Rising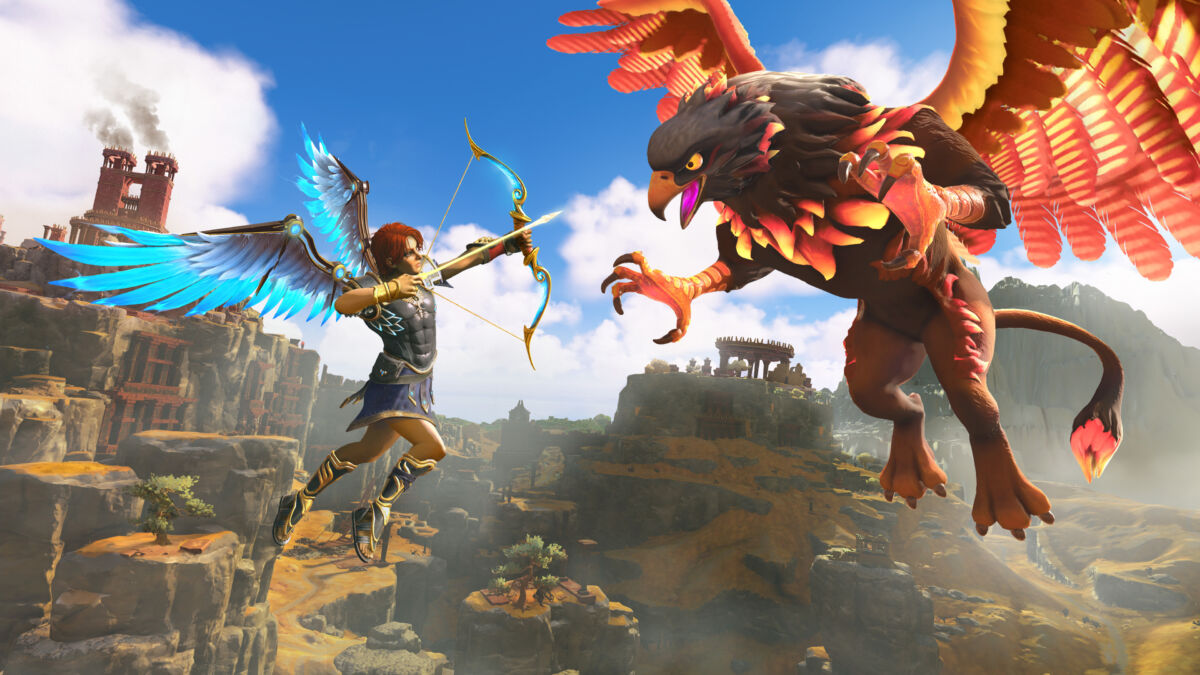 Developer: Ubisoft
Publisher: Ubisoft
Ubisoft, as much as they love to throw weird microtransactions into their games, are the creators of some fantastic single-player games and franchises, another one of which will be featured on this list. For now though, let's talk about Immortals Fenyx Rising, an open world RPG that combines The Legend of Zelda: Breath of the Wild with Greek mythology for some fantastic results.
Players take control of Fenyx, a Greek warrior washing up on the shores of the Golden Isle. Along the way, they find themselves trying to save the world from the rampage of Typhon, who can only be beaten by beating bosses, solving puzzles and reuniting the Triforce- wait, no, not that. Immortals is a more lighthearted adventure than others on this list, which is also a plus.
19. Gears Tactics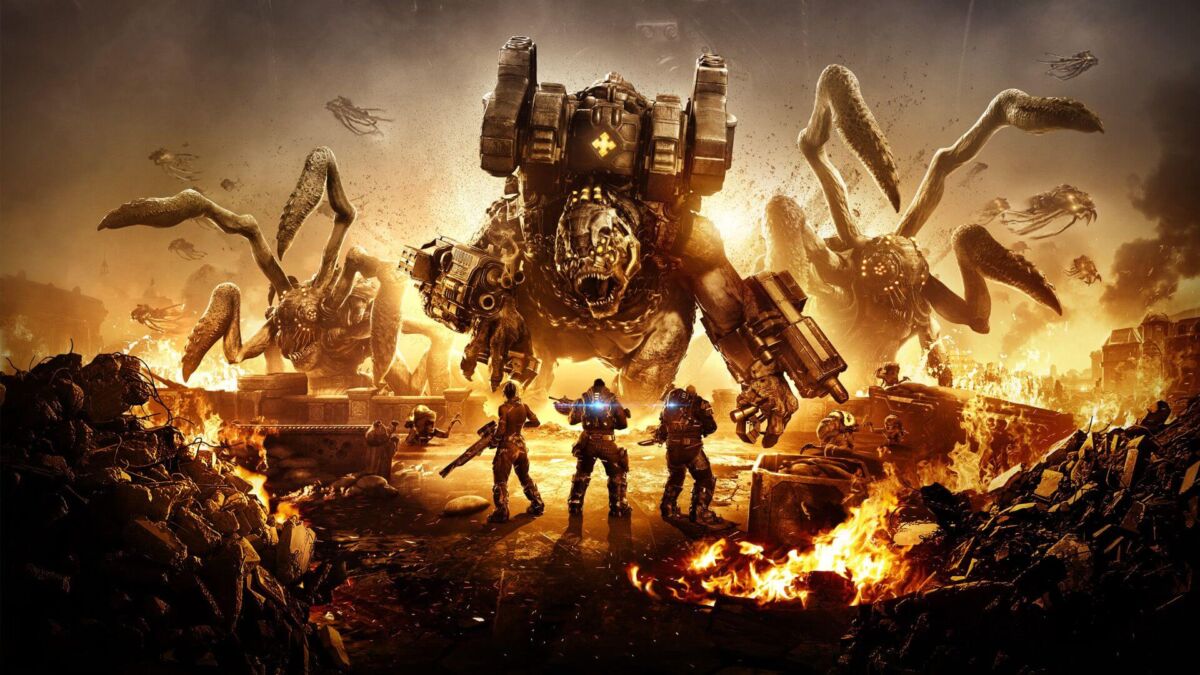 Developer: Splash Damage, The Coalition
Publisher: Xbox Game Studios
A more dedicated yet niche single-player experience, Gears Tactics is for those players who bounced harder off XCOM than Flubber ever bounced. Come to Cultured Vultures for the lists, stay for the dated references. That's our motto. Anyway, Gears Tactics is a very very good strategy game that's also available on Game Pass.
Set before the events of the mainline series, you control Gabriel Diaz, a COG engineer tasked with taking down Ukkon, a new Locust threat that's quite a bit smarter and deadlier than the usual grubs. Players take turns with the Locust to decimate each other, and with multiple classes and abilities to get to grips with, there's a lot of freedom to win fights in your own way.
The Gears series as a whole focuses a lot on co-op and multiplayer, but Gears Tactics is a single-player Xbox Series X & S game that's definitely worth checking out.
18. The Falconeer
Developer: Tomas Sala
Publisher: Wired Productions
Man has often longed to experience the power of flight, and while planes are a good start, it'd be nice to actually fly. Well, I assume it would be at least. I have a fear of heights, so flying is just like a worst nightmare for me. Either way, if you want to experience flight with the benefits of 4K/60fps visuals, The Falconeer is for you.
Ambitiously created by a one-man development team, The Falconeer sees you control a giant bird mount, engaging in dogfights and aerial combat. With plenty of upgrades on offer, a decent sized campaign along with updates that have added more content, The Falconeer is a unique single-player experience.
17. The Quarry
Developer: Supermassive Games
Publisher: 2K Games
Supermassive Games has basically become the standard-bearers for narrative horror experiences, thanks to their exemplary work on The Dark Pictures Anthology and, most notably, Until Dawn. The Quarry is a more of a return to the camp, backwoods horror that Until Dawn championed, and is all the better for it. If you're looking for a great single-player Xbox Series X & S game with buckets of horror and gore, The Quarry is your game.
Players will control multiple characters throughout the game, as The Quarry sees a group of camp counsellors try to survive the night as violent locals and mysterious creatures conspire to ensure your last night at camp isn't a pleasant one. The choices you make and the success or failure of your actions will determine who makes it out of the quarry, and who'll be buried in it.
16. Assassin's Creed Valhalla
Developer: Ubisoft
Publisher: Ubisoft
The Assassin's Creed series has long been Ubisoft's premier single-player franchise, with the two prior entries, Origins and Odyssey, sidestepping the action-adventure nature of the original series for a more RPG focused experience. This approach has continued with Valhalla, which might just be the best the series has to offer. It might depend on how you feel about vikings, but still.
You control Eivor, a viking settler arriving in England to kick ass and pillage names. Like Origins and Odyssey, Valhalla features a massive map, lots of quests and plenty to do, meaning if you've got a full work week's worth of time to kill, Valhalla will fill your time effectively. WIth all the DLC and updates that have been added post-launch too, Valhalla will swallow your time whole if you let it.
15. Cyberpunk 2077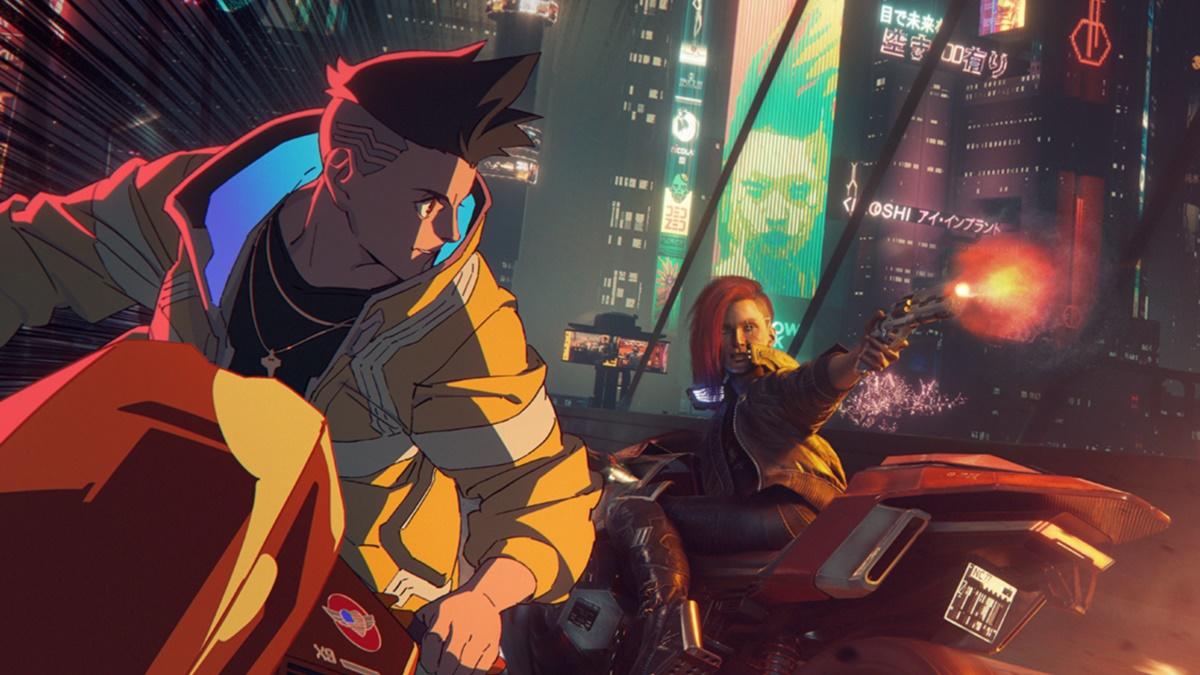 Developer: CD Projekt Red
Publisher: CD Projekt Red
Cyberpunk 2077 might not have had the most "elegant" of launches in the world (and that's putting it mildly), but there's no denying the sheer effort and hard work that CD Projekt Red have shown to their RPG, righting the ship to become one of the most enjoyable single-player Xbox Series X & S games you can buy. Sure, most of that enjoyment might come from smacking goons with "massagers," but it's enjoyment nonetheless.
Cyberpunk 2077 sees you play as V, an inhabitant of Night City who takes on a criminal job that goes awry. With a limited amount of time on the clock and a personality in your head that looks a lot like Keanu Reeves, you'll take Night City by storm, becoming a legend in the process. With more updates and expansions planned for Cyberpunk 2077, the experience is only going to get better and better.
14. Lost Judgment
Developer: Ryu Ga Gotoku Studio
Publisher: SEGA
Ryu Ga Gotoku Studio definitely made a lot of waves when it announced that the Yakuza series would be switching to a turn-based RPG formula, but fortunately they had the beat 'em up fans covered with Judgment. Letting players explore Kamurocho from the perspective of a detective was intriguing enough alone, but the combat was also just as fantastic. The devs then improved on that formula massively with Lost Judgment, adding more content while delivering a brilliant story.
The plot of Lost Judgment sees former lawyer turned private investigator Takayuki Yagami travel between Kamurocho and Ijincho in Yokohama to solve a bullying case at a local school, but quickly gets embroiled in a sexual battery case that has ties to the school's history. As games go, Lost Judgment doesn't shy away from controversial topics, but that just makes the story so much more compelling.
13. Marvel's Guardians Of The Galaxy
Developer: Eidos Montreal
Publisher: Square Enix
After the launch of Marvel's Avengers, you'd probably be forgiven for thinking that any Square Enix published Marvel game after that wouldn't be worth your time, but Marvel's Guardians Of The Galaxy blows that notion right out of the water. Taking Marvel's space-faring squad and making a single-player game about them might seem like a strange notion, but Guardians of the Galaxy more than lives up to its potential.
You control Star-Lord, leader of the Guardians, as they deal with an intergalactic threat that might have just been caused by them. Just maybe. As the Guardian-In-Chief, you'll order Drax, Rocket, Groot and Gamora to perform special moves, controlling the flow of the fight with your various abilities. It takes a while to really click, as you need to unlock lots of moves and powers, but when it does get going, it's a hard game to put down.
12. Life Is Strange: True Colors
Developer: Deck Nine
Publisher: Square Enix
The Life Is Strange series has been a pioneering example of storytelling in gaming, and Life Is Strange: True Colors is arguably the best of the entire series. Take that, Max and Chloe stans. With a new protagonist in the form of Alex Chen, and a whole new power to contend with, True Colors offers a single-player story unlike any other, and it's one you should definitely experience.
As Alex Chen, you travel to the sleepy town of Haven Springs in order to meet your brother. Unfortunately, he dies in a supposed "accident," and it's left to Alex to discover the truth behind his tragic passing. Alex does have an ace in the hole though, as she can experience the emotions of those around through a psychic empathy, which she can use to get closer to the truth. With its emotional storytelling and genuine mystery to solve, True Colors is a wonder single-player game on Xbox Series X & S.
11. Halo Infinite
Developer: 343 Industries
Publisher: Xbox Game Studios
We've gone on record in the past as saying that Halo Infinite perhaps could have done with a bit more time in the oven, considering that a lot of requested and expected features weren't available at launch, but the fact remains that Halo Infinite's campaign is absolutely incredible. The decision to go open world proved to be a brilliant one, and hopefully it's a formula Halo will maintain going forward.
Halo Infinite sees the Master Chief cornered on all sides by The Banished, an alien mercenary group intent on murdering the hell out of any humans trapped on the Halo ring. With plenty of new gear, a new AI companion and a pilot who's just the right amount of comic brevity, Halo Infinite's campaign is a single-player journey worthy of your time. Granted, most of that time will be spent getting distracted by the Grappleshot, but still.
10. Halo: The Master Chief Collection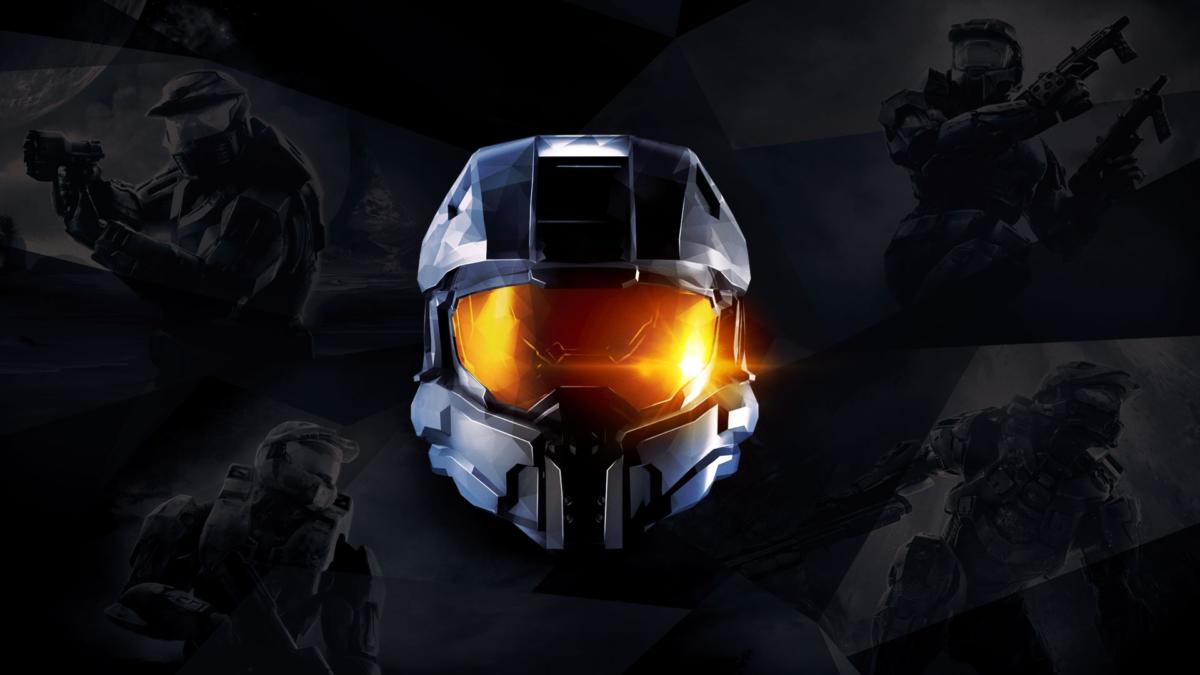 Developer: 343 Industries, Bungie
Publisher: Xbox Game Studios
While Halo Infinite is great as a single-player game, Halo: The Master Chief Collection is just that little bit better, as it's a bundle experience that includes four fantastic Halo games in one package. That number jumps up to six if you've got the DLC needed to access Halo 3: ODST and Reach, though that DLC is bundled as part of the Game Pass subscription that the game is also part of. Game Pass wins again.
Like Gears, Halo is often considered to be more of a multiplayer game, with plenty of competitive and co-op options, but the campaign experiences for Halo 1, 2, 3, ODST, Reach and 4 are also fantastic to play in single-player. Better still, the Master Chief Collection has been optimised for the Xbox Series X & S, meaning you'll load into each game faster than you ever did on the Xbox 360.
9. Ori and the Will of the Wisps
Developer: Moon Studios
Publisher: Xbox Game Studios
Moon Studios know how to put together a brilliant platformer, which was proved by the brilliant Ori and the Blind Forest. If you haven't played that game yet, feel free to download and complete that game first before coming back here for Ori and the Will of the Wisps, which takes a great formula and makes it even better.
While Blind Forest is a great game, one area where it lacks is in the combat, which has been actively bolstered in the sequel. Couple that with an emotional story that moves throughout both games, and the Xbox Series X & S enhancements that allow you to play the game in 120fps, and you've got an excellent adventure, sans Bill and Ted.
8. Devil May Cry 5: Special Edition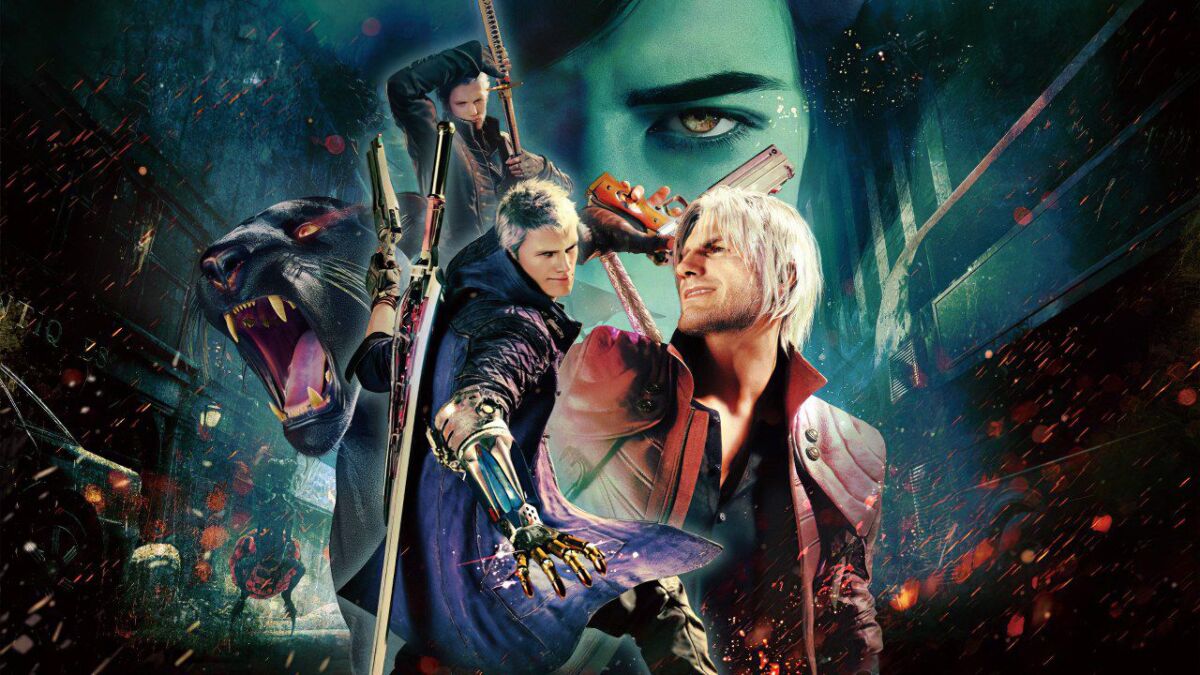 Developer: Capcom
Publisher: Capcom
One of Capcom's best games of 2019 (and arguably one of the best games from the entire year in general), Devil May Cry 5 has become a fantastic Xbox Series X & S game with the Special Edition release. Even without a host of improvements, DMC 5 would have been a brilliant Xbox Series X & S game, so it's just as well that the improvements are also fantastic.
Visually, Devil May Cry 5: Special Edition includes support for 120fps gameplay, 4K resolution and ray tracing to boot, along with all the DLC for Devil May Cry 5, including the Bloody Palace mode and the wonderful "work-in-progress" cutscenes. However, the Special Edition also includes Vergil as a playable character in his own story mode, along with the new Legendary Dark Knight mode.
7. Resident Evil 7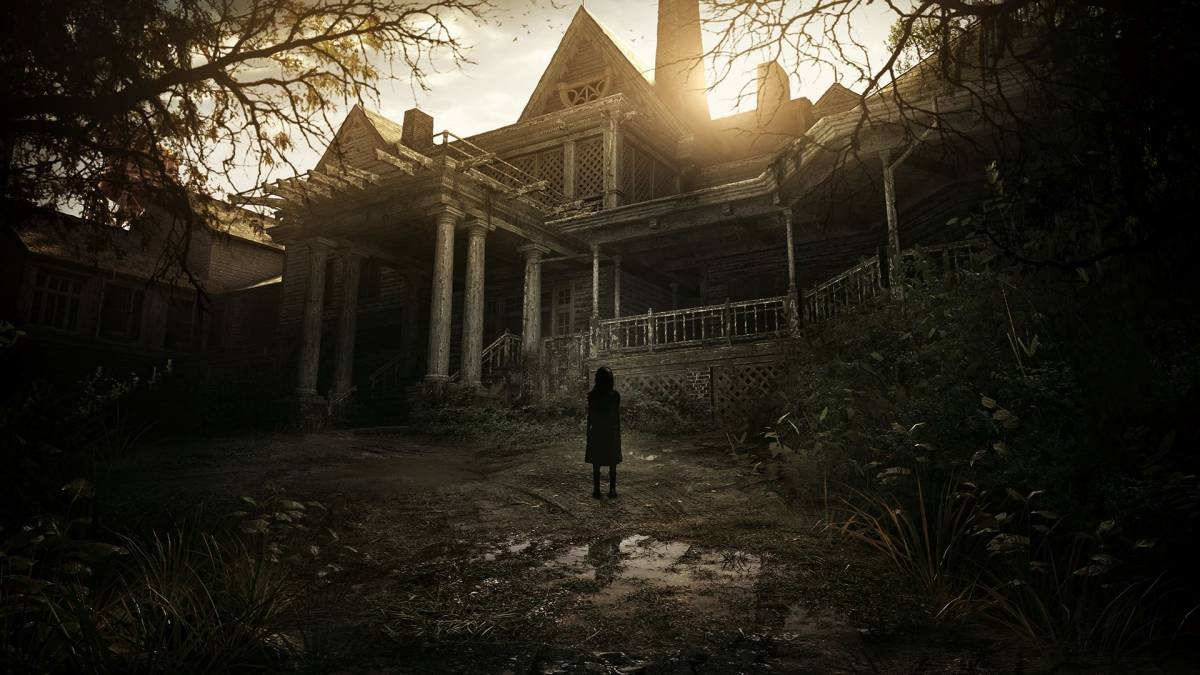 Developer: Capcom
Publisher: Capcom
In truth, this entry could double up for a few Resident Evil games as Resident 2, 3 and Village have also been enhanced for the Xbox Series X & S, all of which add a whole new dimension to the horror and action that's offered. However, the biggest beneficiary of the next-gen updates is Resident Evil 7, an already brilliant horror game made even more enjoyable by some visual and framerate enhancements.
Resident Evil 7 was the beginning of a new saga for the iconic horror franchise, switching perspectives in terms of both camera and character. Adopting a first person camera, players controlled Ethan, a regular dude looking for his missing wife in the Louisiana bayou. Because this is Resident Evil though, he quickly finds himself embroiled with a family possessed by a powerful bioweapon. The results are horrifying, making for a must play Xbox Series X & S single player game.
6. Hitman 3
Developer: IO Interactive
Publisher: IO Interactive
IO Interactive has been knocking it out of the park with the recent Hitman trilogy, dubbed The World of Assassination. Each game has taken the core formula and built on it bit by bit, with the third game in the trilogy feeling like a culmination of everything the Hitman series has been about for the past two decades. If you're looking for a top tier "making a murder look like an accident" simulator, Hitman 3 is the game for you.
Like previous Hitman games, this third instalment in the trilogy sees Agent 47 travelling across the world to assassinate targets in a variety of creative and interesting ways. Or, you could just waltz in with twin pistols and leave no witnesses. The levels on offer in Hitman 3 are great themselves, but if you own the previous two games, you also get access to all those levels too. Truly, this is the ultimate Hitman experience.
5. Yakuza: Like A Dragon
Developer: Ryu Ga Gotoku Studio
Publisher: SEGA
It wouldn't be a Cultured Vultures list of excellent single-player games if we didn't at least throw a bone to the Yakuza series, and with Yakuza: Like A Dragon receiving full Xbox Series X & S optimisations, it had to be included. Back in 2019, it would have been crazy to expect any Yakuza games on the Xbox, but here we are and Like A Dragon even received Xbox Series X & S optimisations before the PS5 version.
In fairness, understanding the context of the Yakuza series isn't completely necessary when it comes to Like A Dragon, which features a brand new protagonist in the form of Ichiban Kasuga, along with a new location and plotline. Crucially, the 3D beat 'em up style of Yakuza has also been changed to emulate the turn-based JRPG style of Dragon Quest, in line with the main character's obsession with the series.
If you're looking for a single-player Xbox Series X & S game that'll keep you going for a few dozen hours, this is a safe bet.
4. Disco Elysium
Developer: ZA/UM
Publisher: ZA/UM
If you've ever wanted an authentic tabletop RPG experience on console, Disco Elysium nails that brief with such effortlessness that it's nothing short of a masterpiece. An open world RPG, you control an amnesiac detective assigned to a murder case in a city that's still feeling the effects of a war years prior. The twist is that instead of punching and shooting your way to the answer, Disco Elysium features no traditional combat.
Instead, all your progress through dialogue and other sequences is determined by skill checks and dialogue trees. You can upgrade up to 24 skills to allow you to have more success with these checks, but focusing too much on one skill will lead to negative consequences too. High drama might make you a good improviser, but when the proverbial hits the fan, you'll be the first to start panicking.
3. Hades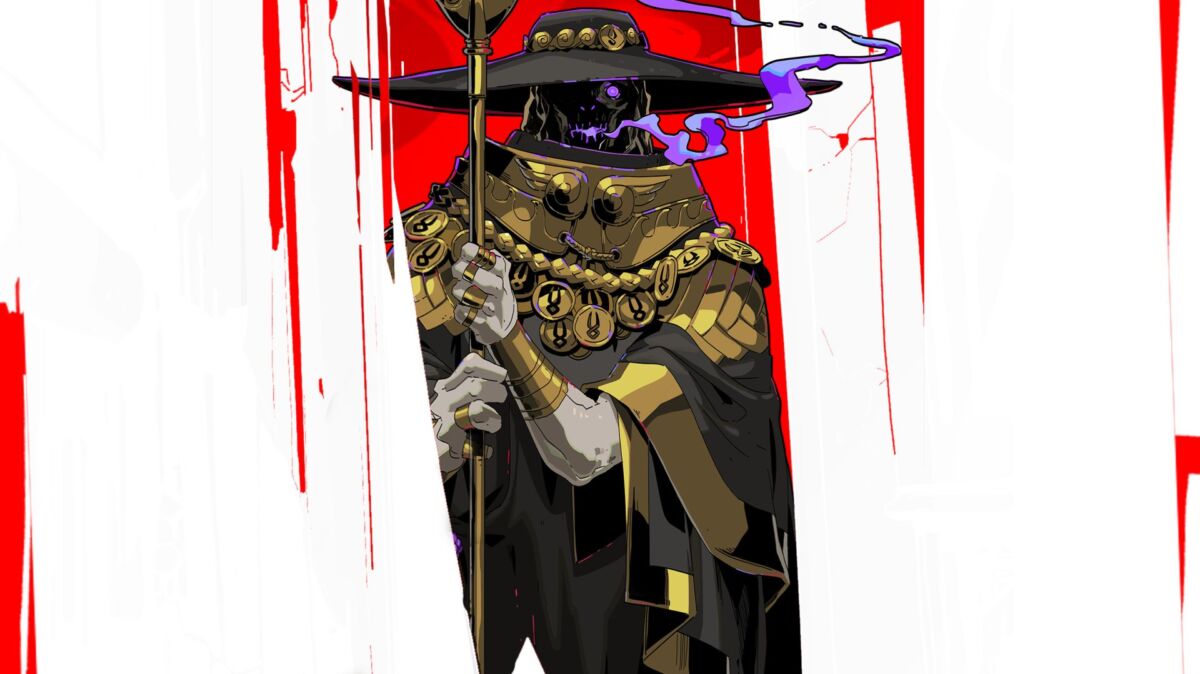 Developer: Supergiant Games
Publisher: Supergiant Games
It's no secret at this point that Hades will go down in history as one of the very best roguelikes ever made, so it's also not surprising to find it near the top of a best Xbox Series X & S single-player games list. If you're looking for a single-player game that you can devour in small chunks, but will last you for months as you perfect your skills, Hades is an easy game to recommend.
You control Zagreus, the son of the titular god of the underworld. Zag's grown tired of life in Hell, and after learning that his mother has left for the surface, Zag makes his escape attempt. Because this is a roguelike, each attempt is randomised and will challenge your skills, but a generous upgrade system and an incredibly captivating plot make Hades an absolutely unmissable adventure.
2. DOOM Eternal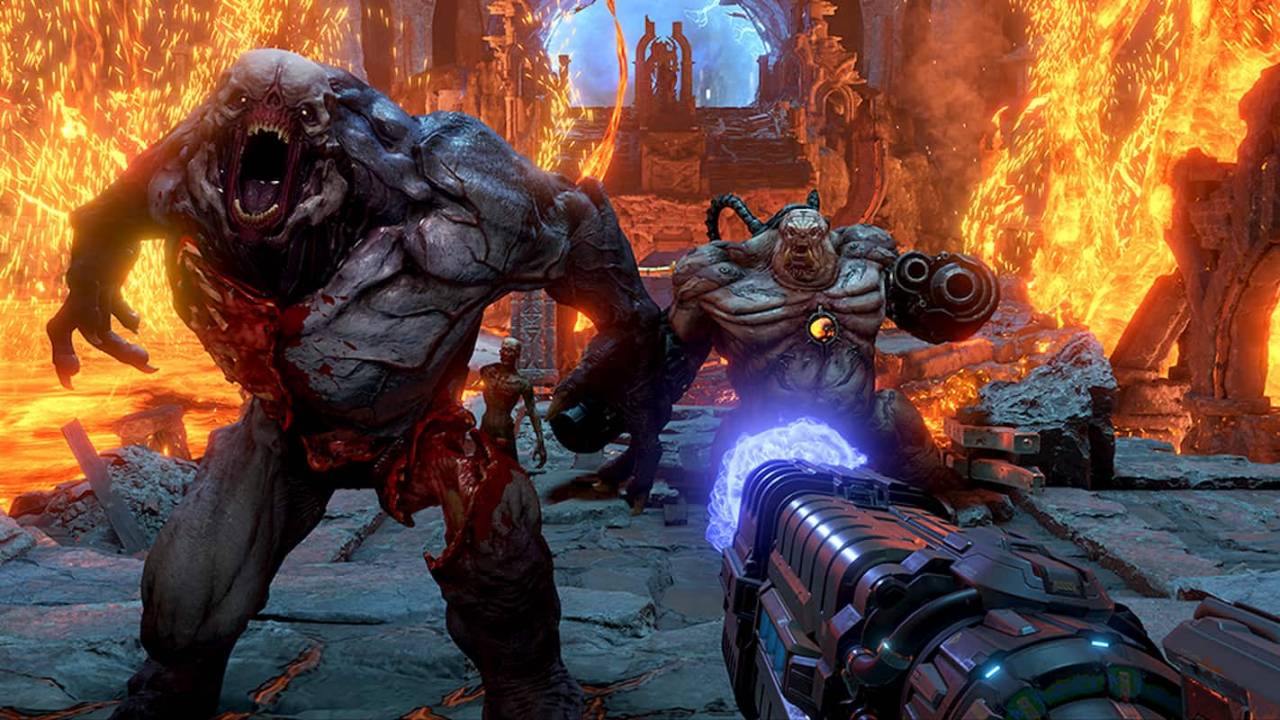 Developer: Bethesda
Publisher: Bethesda
The Doom Slayer's more recent adventures have pushed the limits in terms of challenge and player dexterity, with DOOM (2016) demanding a modest amount of skill from the player in order to succeed. DOOM Eternal takes that and amps everything up by a ludicrous amount, creating a single-player experience that'll test your abilities to their breaking point. That might sound needlessly punishing, but the satisfaction is incredibly worth it.
DOOM Eternal takes the FPS action from Mars to Earth, as the demons of Hell have begun to swallow our home planet. Thankfully, the one man massacre machine that is the Doom Slayer is on hand to dole out some uber violence. Instead of just being a mindless shooter, DOOM Eternal offers a careful ballet of abilities, all working in unison to turn you into the most badass creature to ever walk the face of the earth.
1. Elden Ring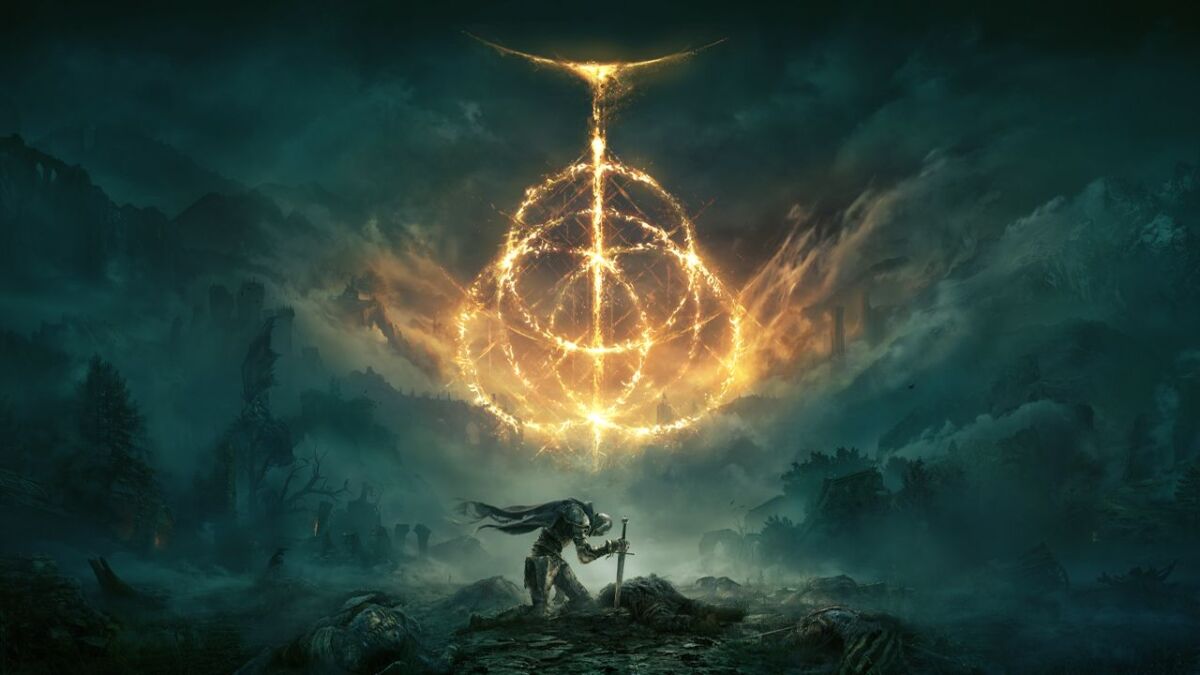 Developer: FromSoftware
Publisher: Bandai Namco
2022's game of the year for a lot of people, Elden Ring is something of a transformative experience. For many players, it'll be their first introduction to the world of soulslikes, and it's unmistakably the best one. Taking the challenging Souls combat and placing it in an open world is such a freeing experience that makes Elden Ring stand head and shoulders above any other single-player game on the market. Sure, you can play it in co-op too, but the single-player alone is still exceptional.
Players are thrust into the shoes of a chosen Tarnished, a lowly warrior destined to unite The Lands Between. In order to do so, you'll need to batter the various demigods that are still rampaging across the land. While retaining the difficulty you'd expect from a Souls game, Elden Ring's open world gives players the opportunity to explore how they wish. If it's too hard in one area, you're always free to go elsewhere.
For a genre where difficulty can be a huge roadblock, having multiple options for exploration at once is a lifesaver. As far as the best Xbox Series X & S single-player games go, Elden Ring is the best of the best.
READ NEXT: 15 Best Xbox Series X | S Multiplayer Games
Some of the coverage you find on Cultured Vultures contains affiliate links, which provide us with small commissions based on purchases made from visiting our site. We cover gaming news, movie reviews, wrestling and much more.