In our modern times, with the trend of open-world games, games-as-a-service, and even straightforward narrative games like The Last Of Us Part II that clock in at up to 40 hours, video games have become awfully long. We all want the escapist thrill of fantasy worlds and epic adventures, but who among us has a week's worth of free time to root around in The Witcher 3?
Sometimes you don't want to plow through a long game, the same way sometimes you don't want to watch a three-hour superhero movie and would rather just watch a single Vine video. For the gamers that get burned out on the longer narratives, or for those of us who just can't commit to the full-time job of playing Destiny, here are a few short, bite-sized games to indulge in over the course of an afternoon. Every game on this list has central stories that can be completed in under 4 hours, meaning you can breeze through any one of them and say "yeah, I'm an accomplished gamer" in less time than it takes to finish the snow section of Red Dead Redemption II.
To be clear, this is by no means a comprehensive list. Tons of other games from tons of developers have also mastered the art of the video gaming amuse bouche, and we'd love to hear about your favorite short and sweet video games in the comments.
1. Portal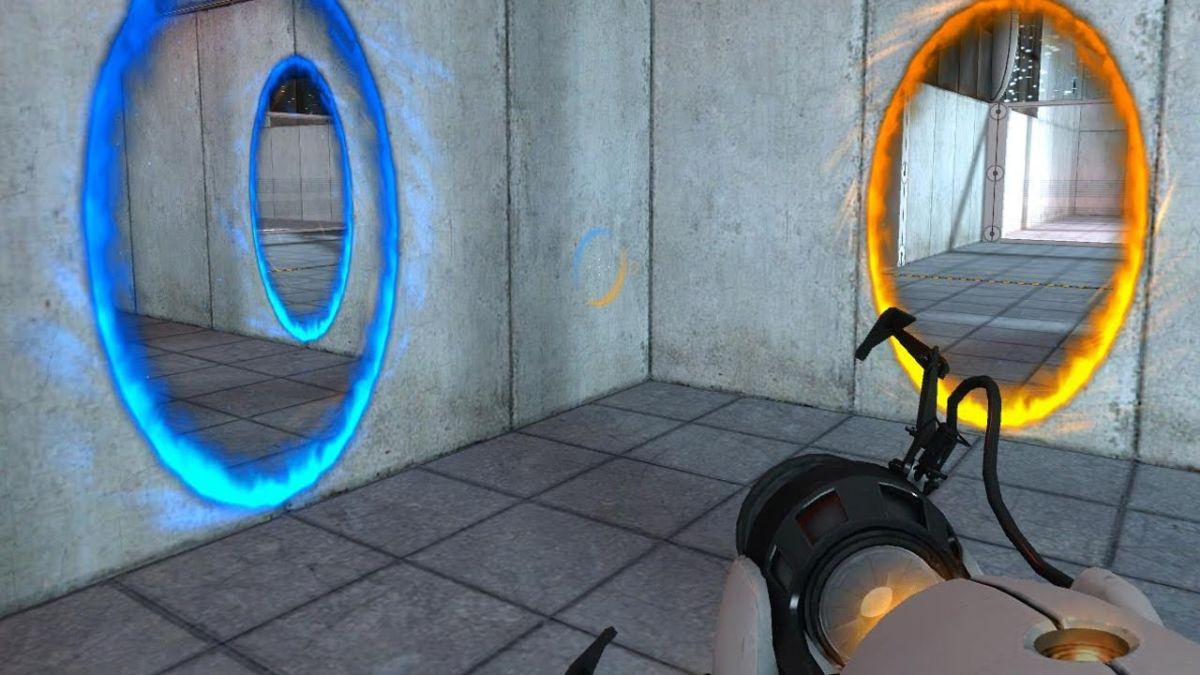 Developer: Valve Corporation
Publisher: Valve Corporation
Portal, the extremely influential puzzle game released in 2007 by Valve, has a reputation for its mind-breaking game mechanics, devious story, and various memes about cake of dubious veracity. However, it is less famous for being only about two hours long.
Well, if you know what you're doing, it's only two hours. For some of us, stumbling through this space-bending puzzle game might have taken longer we'd care to admit. Regardless, stumbling around in the labs of Aperture Science is a fantastic journey, no matter how long it might take you to ace the tests.
2. What Remains of Edith Finch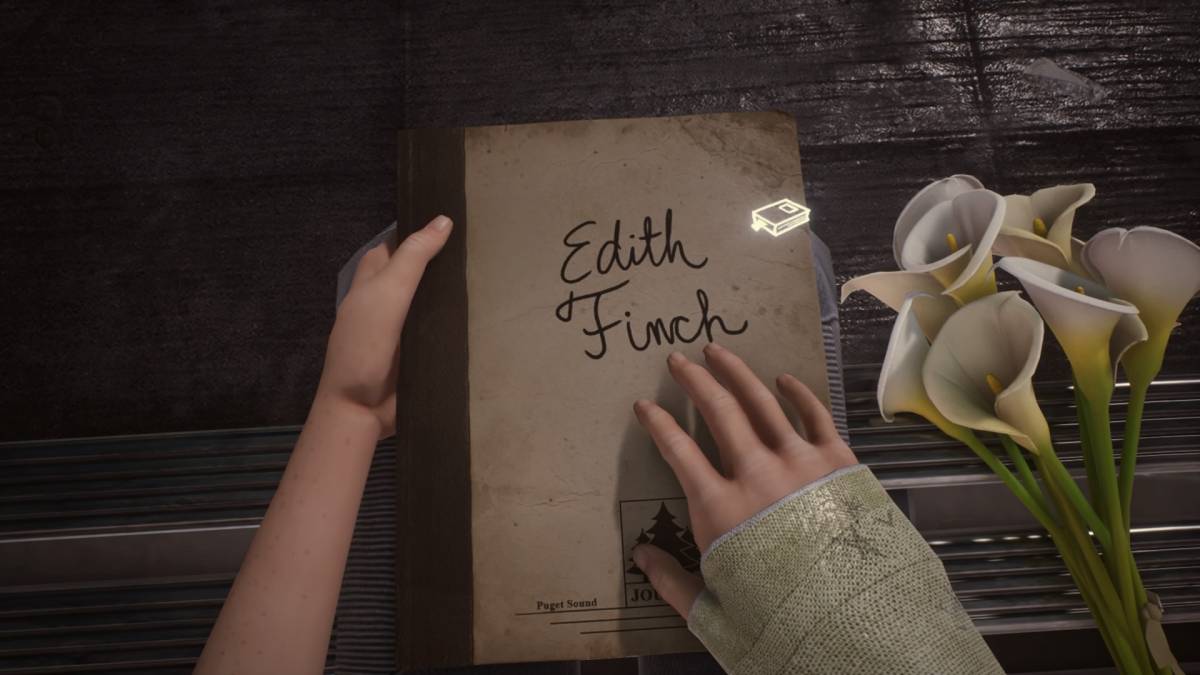 Developer: Giant Sparrow
Publisher: Annapurna Interactive
2017's What Remains of Edith Finch can be completed in under 2 hours. Every minute of that experience is a memorable emotional affair, as players explore Edith's family home and the many (many) deaths that have befallen family members in the house. Tracing the various dead limbs on Edith's family tree is an intimate, tense emotional experience, so not a moment of this game's scant run-time is wasted.
Though this is a very linear game, as player interaction is limited to following the path set out for you and interacting with specific story-relevant objects and environments, the game is still a very fulfilling, personal experience.
3. Inside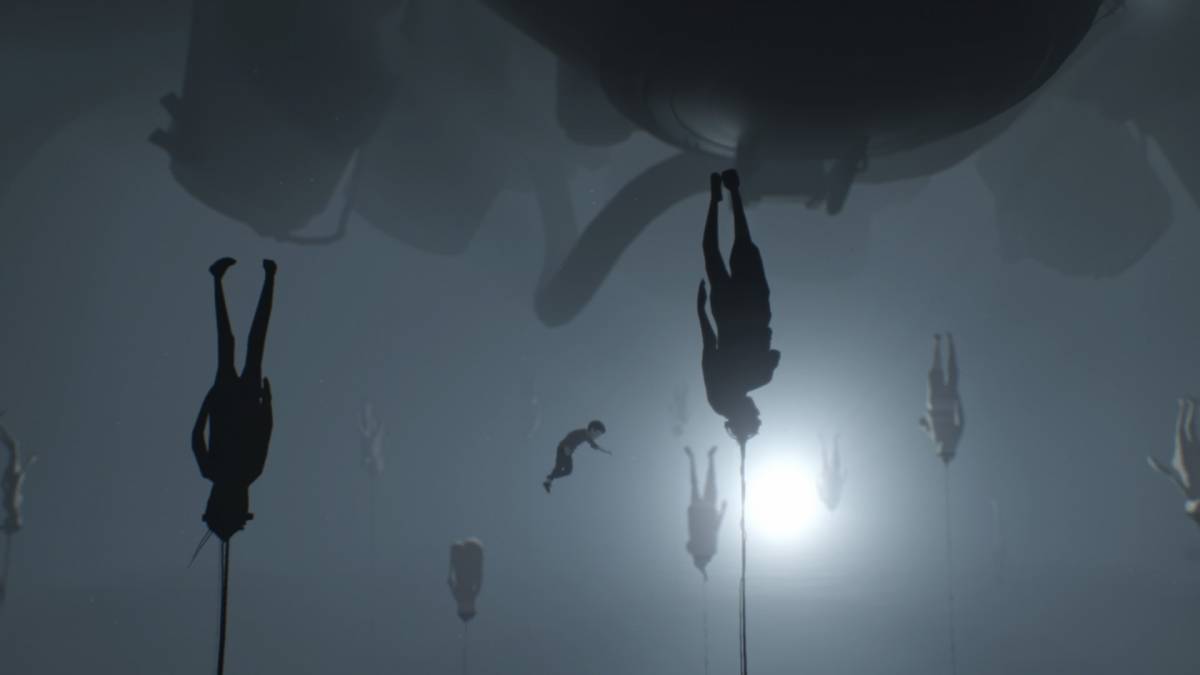 Developer: Playdead
Publisher: Playdead
2016's critically-lauded Inside is a moody, eerie environmental puzzle game about a boy living in a dystopian world full of danger and secrets. While that description might make Inside sound like any of a dozen video games, the true identity of Inside comes from its stark, half-dream, half-nightmare atmosphere, and the increasingly unsettling events of the games plot.
The entire look of the game is a masterclass in lighting design, with dazzling uses of light and dark throughout. Inside's 3.5-hour play time delivers a demented, beautiful Pixar film that defies explanation.
4. Untitled Goose Game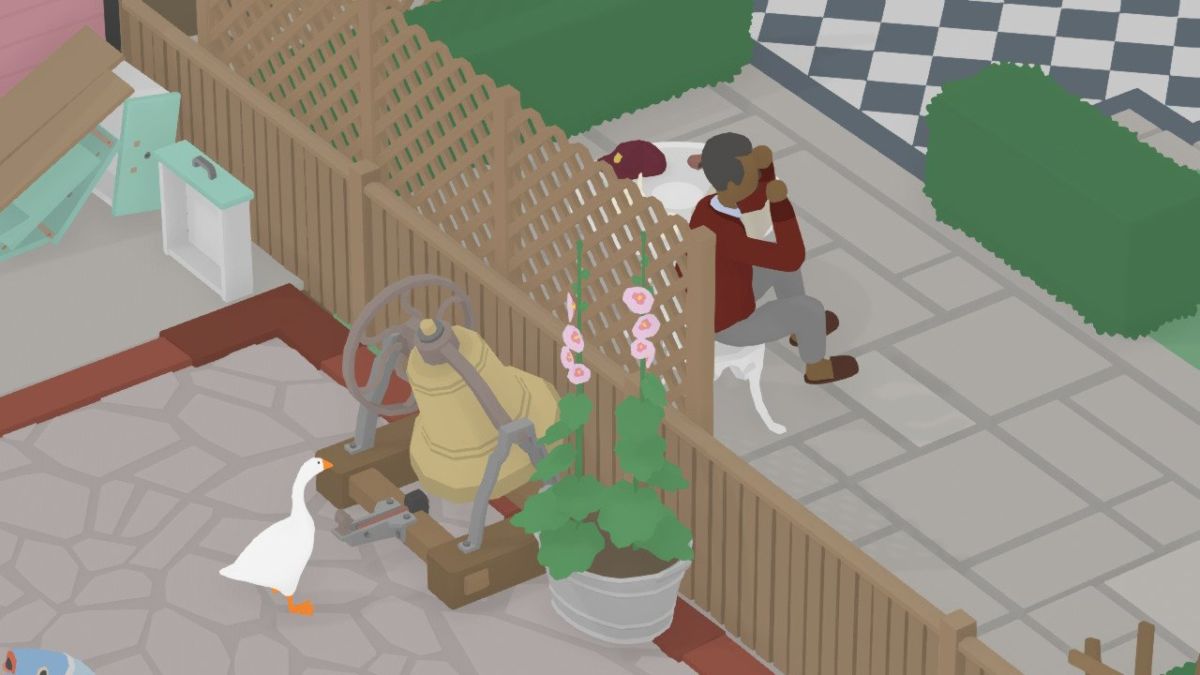 Developer: House House
Publisher: Panic
And now for something much lighter. 2019's Untitled Goose Game has a deviously simple premise: You are a goose, and you crave chaos. Terrorizing the denizens of a small English village, you steal, honk, and rampage your way through the idyllic claymation-looking town, reveling in the candy-colored mayhem you leave behind.
The goose's actions are all so distinct, and the townspeople's responses rendered in such specific portraits of frustration, that it gives any player the comedic timing of Buster Keaton. The game's run time averages out to 3 hours, meaning you and your new best friend the goose will be masters of benign chaos in no time.
5. A Short Hike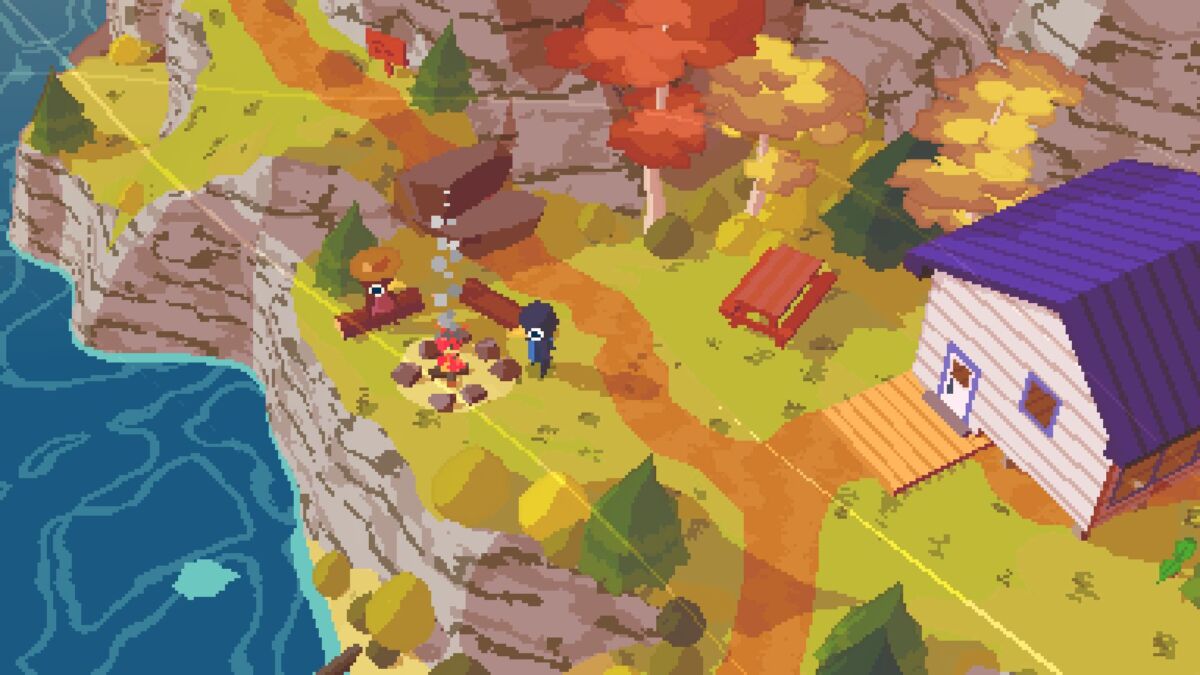 Developer: adamgryu
Publisher: adamgryu
2019's A Short Hike tells you exactly what it's about: you are taking a short hike. As Claire, an anthropomorphic bird visiting her Aunt at Hawk Peak Provincial Park, you must hike up to the top of the Peak to get cell reception to receive an important phone call.
While the game doesn't have the deepest lore and craziest setting, it does have an abundance of warmth and charm, making A Short Hike a delightful gem to play for its scant 2-hour run time. Hawk Peak is a densely-packed terrarium, full of different routes, activities, and endearing characters that make every minute of this short hike time well spent.
6. A Mortician's Tale
Developer: Laundry Bear Games
Publisher: Laundry Bear Games
2017's A Mortician's Tale is a short, sweet, melancholy game about the care and preparation of the deceased. While this game's inside look at the funeral business has a heavy emotional load to bear, it does so with grace, humanely depicting the treatment of human remains and the grieving processes of their loved ones, while at the same time making cutting points against capitalist exploitation.
Drawing from the philosophy of Caitlin Doughty and The Order of the Good Death, A Mortician's Tale offers a gentle re-imagining of how we talk about death in a game that hovers just under an hour in length.
7. Journey
Developer: thatgamecompany, Santa Monica Studio
Publisher: Sony Computer Entertainment
2012's Journey is an award-winning, critically-lauded game, and more importantly, it can be completed in two hours.
Playing Journey puts you in control of a small robed figure, traversing a vast desert to reach a distant mountain. While traversing the varied and mysterious land, you can encounter other players and cooperate, but crucially, you have no way to communicate with them beyond a simple chime, nor can you see their username until the credits roll.
Journey's entire story unfolds through its visuals and stellar soundtrack, making the silent bond between your character and the stranger accompanying you all the more memorable as you and someone, somewhere share a special few hours before the game ends.
8. Thomas Was Alone
Developer: Mike Bithell
Publisher: Curve Digital, Bossa Studios
Thomas Was Alone is about basic rectangular shapes navigating side-scrolling platforming levels. It is also one of the most profoundly emotional narratives you'll find in gaming across its ~3 hour runtime. As the titular Thomas, a red rectangle, and the game's other four-sided characters jump from level to level, an ambitious story about AI, free will, and human nature begins to unfold.
The game's humorous, sometimes detached and sometimes achingly sincere narration even won actor Danny Wallace a BAFTA Performance award. Thomas Was Alone itself may be short, but along with Inside, its narrative is one of the most memorable in recent gaming.
9. Abzu
Developer: Gian Squid
Publisher: 505 Games
Imagine, if you will, a video game water level that actually isn't bad to explore. Abzu is almost entirely underwater, as the player controls a diver exploring a rich undersea landscape. The main attraction in this game is absolutely the scenery, as you immerse yourself among schools of fish, coral reefs, whales, and huge sharks swimming past your character as you witness these sea creatures in all their natural grandeur.
There is an implied story, involving ancient societies and malevolent technology, but these elements mostly stay out of the way as you spend the game's 2 hour run time diving deep and enjoying the game's beautiful undersea visuals. This is the perfect game for unwinding after a long day, as getting lost in these tranquil aquatic vistas makes the tension of the real world float away.
10. Assassin's Creed: Freedom Cry
Developer: Ubisoft Montreal
Publisher: Ubisoft
(This one comes from the recommendation of Cultured Vultures contributor William Quant.)
Perhaps the most high-profile short game on this list, and also the one perhaps most deserving of an expanded version, Freedom Cry first began as a DLC add-on to Assassin's Creed: Black Flag, but is also playable on its own as a self-contained game. You play as Adewale, a pirate who was sold into slavery at a young age, as you fight through 18th century Port-au-Prince and the surrounding Carribean islands, free slaves, and kill slave-owners (a universally great thing).
One of the few major video games that attempts to show a black historical perspective, Freedom Cry can be completed in just over 4 hours, but of all the games on this list, it is also the one you're most likely to want to stick around in and make your own adventures in for much longer than that. While the story's connections to the larger Assassin's Creed universe are opaque and at times downright baffling, Adewale's journey into revolution is a thrill-a-minute endeavor.
11. Florence
Developer: Mountains
Publisher: Annapurna Interactive
Clocking in at approximately 40 minutes, Florence, released in 2018 for iOS before making its way onto consoles, is the shortest game on this list. Like Journey, there's no dialogue in this game, but Florence still depicts a clear and relatable story of love, heartbreak, and growth.
As you solve straightforward touch-based puzzles, you'll get acquainted with the tangible everyday objects that make up Florence's life: her toothbrush, her sushi, her boyfriend's books and kitchen supplies when he moves in, her old art projects from when she was a kid, among other things. Through its precise use of color and lush soundtrack, Florence plays like an extremely heartfelt short film, giving you a fulfilling narrative experience in under an hour that will definitely stay with you for far longer than the game's run time.
READ NEXT: 15 Most Relaxing Video Games To Unwind With
Some of the coverage you find on Cultured Vultures contains affiliate links, which provide us with small commissions based on purchases made from visiting our site. We cover gaming news, movie reviews, wrestling and much more.