Adam Cole made his AEW debut at All Out 2021, appearing at the end of the event and aligning himself with The Elite, before fleeing after the similarly massive debut of Bryan Danielson.
Cole is a hot property, having been appropriately showcased as a star in NXT and winning every championship and accolade, including holding the record for longest NXT Title reign and being crowned the first North American Champion.
Now that the former Bullet Club member has joined his old teammates in All Elite Wrestling, he's sure to put on some amazing matches. Here are 10 we'd like to see.
10. Darby Allin
Two smaller guys who, despite their size, have been given chances to shine in their respective promotions and proven themselves to be excellent performers. Darby and Cole clearly have the 'It Factor' needed to be top guys, and to see them fight would surely result in a showstopper.
Plus, Allin could cement himself as the 'welcome to AEW, this is what we're about' guy, having also been the first feud for the likes of CM Punk, Daniel Garcia and Ethan Page upon their arrival in the promotion.
9. Orange Cassidy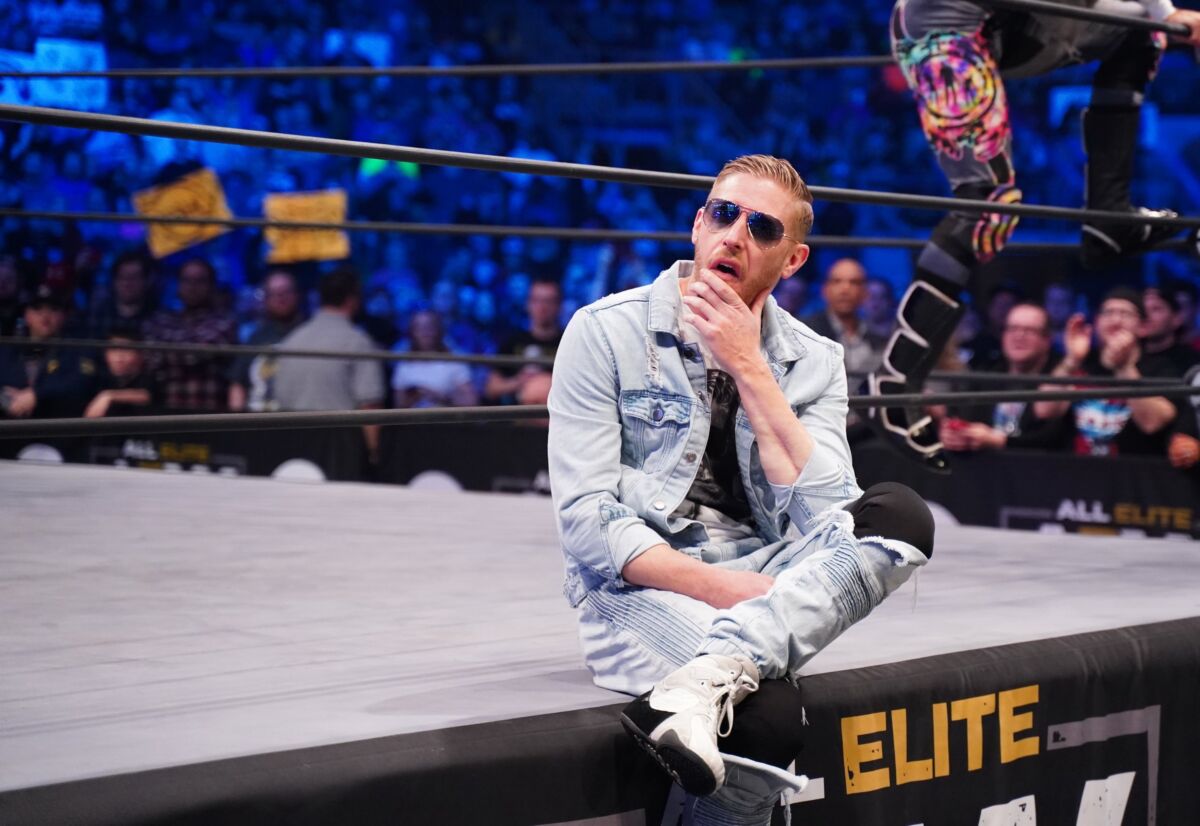 Two very naturally cool and charismatic guys, but boy would it be great to see Cole lose his cool and become more and more frustrated with his lethargic foe. 'The King of Sloth Style' lackadaisically evading all of Cole's fast-moving, crowd-popping moves would certainly make for an entertaining match.
Orange could surprise Cole by ramping up the pace and catching him in some pinning predicaments, all while Cole remains shocked at the crowd reacting louder for Orange's kicks of doom than for him shouting his own name.
8. MJF
Cole may be an excellent arrogant heel, but he proved during his feud with Pat McAfee that when there's an even cockier loud-mouth involved he can play the cool tweener too. This would be especially easy when paired with MJF, who can make anyone he's facing the default babyface by being just the worst human being.
It is likely that Cole will initially be cheered during his AEW run, despite his Elite alignment, so why not play up to it? The match would potentially be a bit slower than some of the entries on this list, but there is much more opportunity for Friedman to garner heat. He can mock Cole's signature crowd-involving mannerisms, the fact that all his friends turn on him, that his partner was a star in AEW before he was, etc.
7. PAC
A no-nonsense, hard-hitting affair between two intense wrestlers – yes please. PAC has shown that he can put on a classic match with an Adam Cole type opponent, just look at his 30 minute Ironman match with Kenny Omega (more on that guy later).
Two former NXT Champions who have never faced one another; It would be fantastic to see Cole get in PAC's face, yell his own name, soak in the crowd, and immediately be smacked down by 'The Bastard' and his perpetual anger.
6. With Britt Baker Vs Kris Statlander & Wheeler Yuta
Most AEW fans are aware of the real-life relationship of Adam Cole and Dr Britt Baker, D.M.D., and so pairing the two together in a match would be a fantastic bit of fan service. It should not happen often, but for one night only the two heels that cannot escape being cheered should team together.
Their opponents in this match don't really matter, but Britt and Kris have had good chemistry. Yuta is also great but needs to rub shoulders with some star-power to elevate his stock, and this is the perfect way to go about that.
5. CM Punk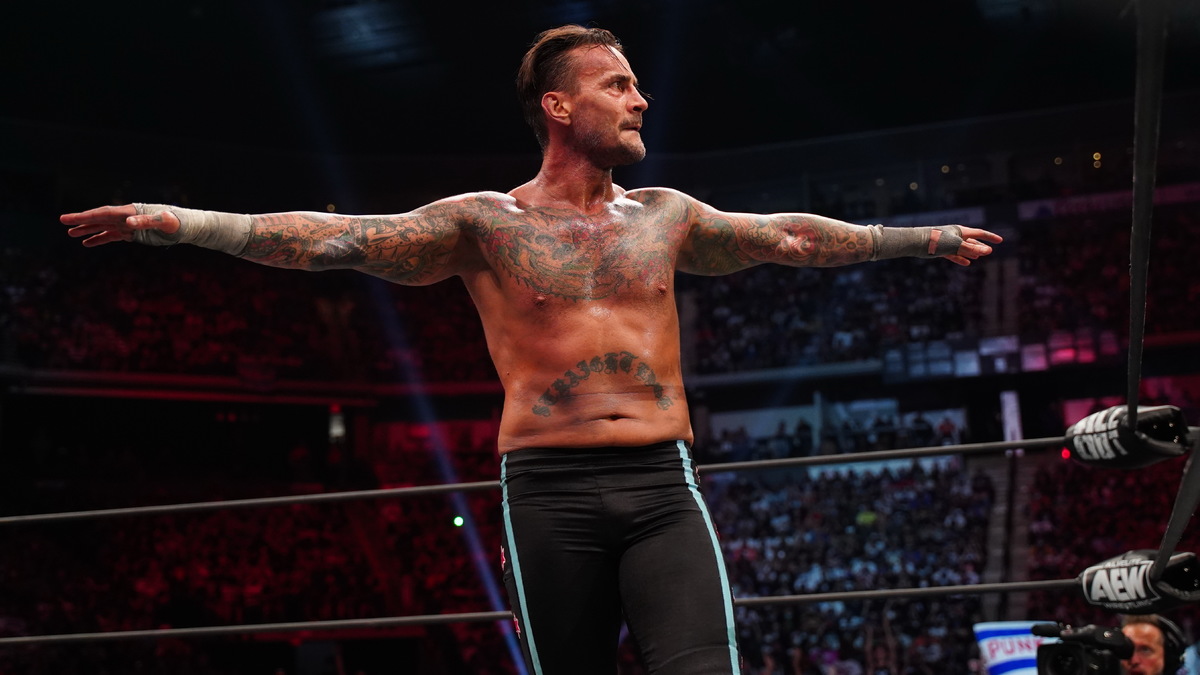 Upon his return to wrestling, Punk addressed his hometown Chicago crowd and declared that he came to AEW because of its talented roster. He has a list of people he wants to wrestle, and with Adam Cole's arrival he should absolutely jump to the top of that list.
Obviously Punk's mission is to elevate the younger, less established talent, which is ultimately great for him and the company. However, with these new developments, the Dante Martins and Will Hobbs of the roster be damned – I need to see Punk Vs Cole. Two former faces of ROH who never met in the promotion, this would be Cole's chance to definitively prove that it is he who is the 'Best in the World'.
4. Jungle Boy
Jungle Boy is a rising star in AEW, having already competed in many high profile matches for the promotion, and he is clearly a fan favourite. So, there was no better person for the similarly popular Adam Cole to attack during his debut to cement himself as a bad guy and get the fans to boo him and his Elite buddies.
Like Darby, Jungle Boy is a smaller guy that AEW management clearly see something special in, so to have him take Cole to the limit before being defeated would further his compelling underdog journey to the top of All Elite Wrestling.
3. Bryan Danielson
We have now entered potential god-tier grappling contests. On the NXT invasion episode of Smackdown in 2019, Daniel Bryan fought Adam Cole for Cole's NXT Championship in a predictably excellent match. Now, two years later, the two need their rematch.
Cole could bring up the fact that he's already beaten Danielson, but really there doesn't need to be a story for this one; just two of the absolute best wrestlers in the world today going at it. And if they want to take up the whole hour of Rampage to do it, that would be fine.
2. Adam Page
Like BD and the #1 opponent on this list, 'Hangman' Page is certainly no slouch in the ring, but this match is more about celebrating the two men's history. Shortly before his 'death' and subsequent resurrection in NXT in 2017, Cole frequently teamed with and eventually fought Page during the last stretch of his pre-WWE career.
To see the old teammates going head to head is definitely something that needs to happen, and it will undoubtedly result in a spectacular match. Cole seeks to avenge his loss, but Page has grown as a performer and is now at the top of his game – who will win?
1. Kenny Omega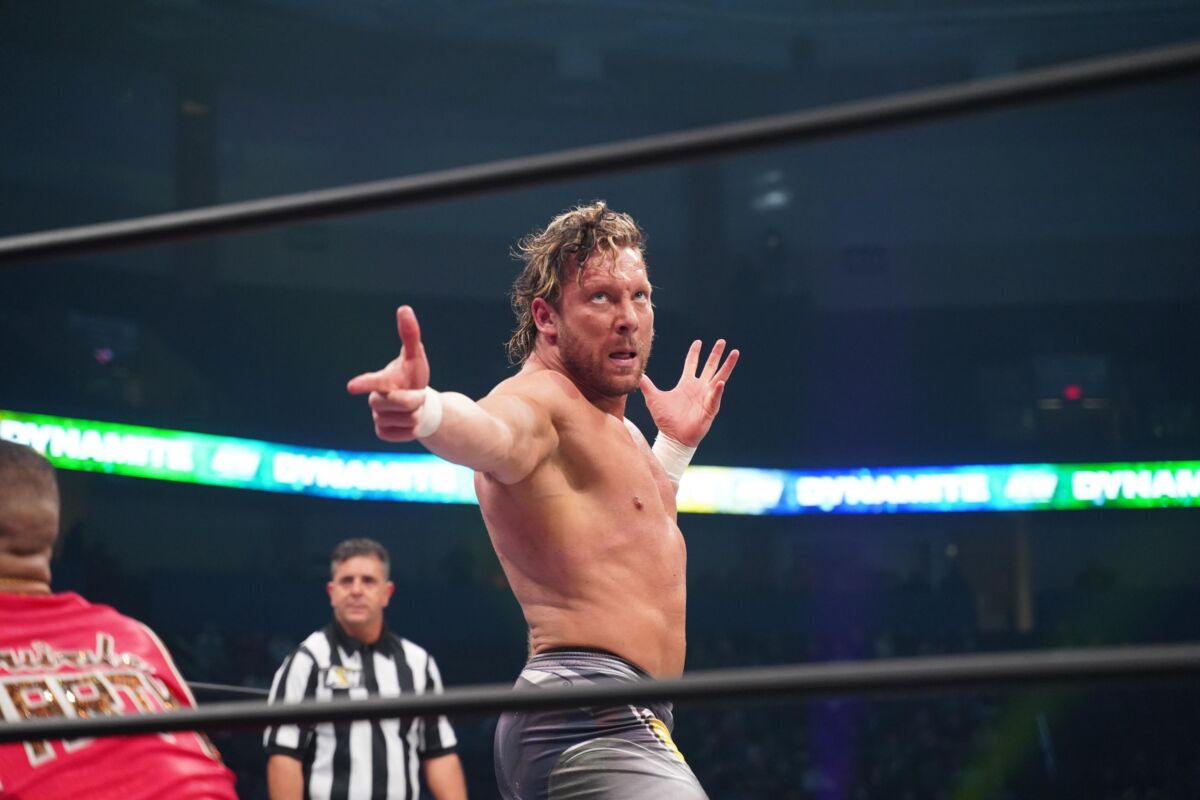 You want a history-driven narrative as well as a sure-fire match of the year candidate? Then what you need is Kenny Omega vs. Adam Cole.
Four years ago, Cole was kicked out of Bullet Club by Kenny, with The Young Bucks turning on him in the process. Now, it seems Cole has forgotten the past and instead chosen to join The Elite, but you can imagine the past won't stay buried forever. In addition to that excellent story to build on, Kenny Omega and Adam Cole are two of the best professional wrestlers in the world today, so the match itself is bound to be a classic.
We may have to wait a while for Cole/Omega, but in the meantime Cole could put on a great match or ten with any of these opponents. Let's just be thankful he didn't first take a trip to WWE main roster and get repackaged as Shorty C or Michael Cole's estranged son.
READ NEXT: What's Next For CM Punk In AEW?
Some of the coverage you find on Cultured Vultures contains affiliate links, which provide us with small commissions based on purchases made from visiting our site. We cover gaming news, movie reviews, wrestling and much more.