2019 has so far proved to be yet another busy year for Nintendo. With a plethora of highly anticipated new Switch titles on the line-up for release in the coming months, it's pretty remarkable how this small console can still squeeze dozens of ported classics onto its impressive software.
From remasters, definitive editions, collections and packs, we're about to see some of our favourite games get a spanking-new polish fit for the surprising capabilities of the Switch. So, as we wait on a remastered Mario Galaxy and Fallout, here are just a handful that are bound to keep us busy in the meantime.
1. Friday The 13th: Slasher Edition
Developer: IllFonic
Publisher: Gun Media
Release Date: 13th August
While we're still a little disappointed that a delayed release prevents this survival-horror from coming out on an actual Friday, the thought of Jason-ski-mask-Voorhees going portable is enough to make up for it. The upcoming physical edition will include in its retail bundle all available DLC on top of the full base game, as well as a limited edition poster that fans of the popular slasher will be sure to appreciate.
Sadly, the result of a lawsuit against Gun Media implies that the game is unlikely to see many new features on the Switch. What we have been promised, however, is quote-on-quote "even more brutal execution options"— and for now, that's all the addition we really need.
2. Spyro Reignited Trilogy
Developer: Toys For Bob
Publisher: Activision
Release Date: 3rd September
After a series of misleading (and downright confusing) rumours addressing whether or not we would get Spyro's remastered collection on the Switch, Nintendo has finally confirmed them during E3 in June.
The trilogy, containing Spyro the Dragon, Spyro 2: Ripto's Rage! and Spyro: Year of the Dragon, was released on Xbox One and PS4 last November, receiving highly positive reviews and praise for Activision's loyal adherence to everything that made the original games so adored. PC and Nintendo console players have been waiting with bated breath to get their hands on these timeless classics, and on September 3, that time will finally be here.
3. Ni No Kuni: Wrath of the White Witch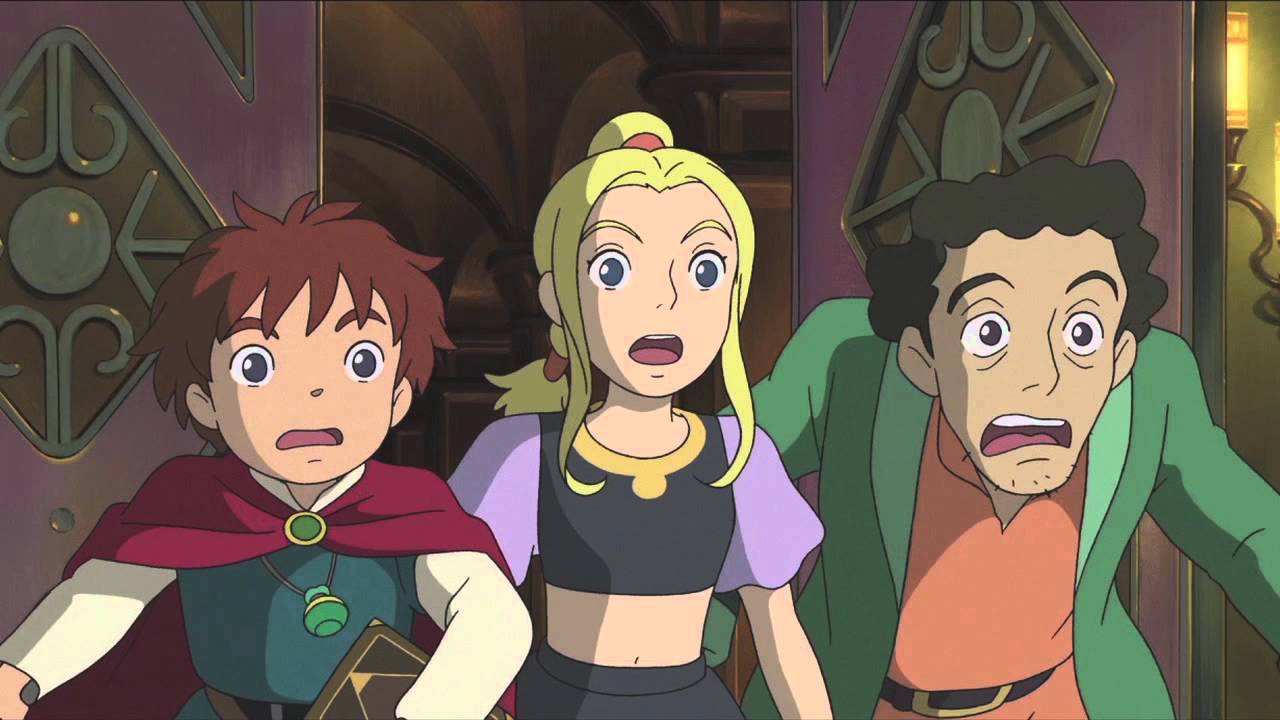 Developer: Level-5
Publisher: Bandai Namco
Release Date: 20/9
When Oliver's journey through a whole 'nother world warmed our hearts back in 2013 (damn that 14 month wait for localisation), there was no doubt that this charmingly wholesome JRPG would eventually be refitted for a reboot. Although September 20th will see a remastered edition appearing on PS4 and PC, Ni No Kuni's port to the Switch will technically only be of the original game.
While it comes with no added features or content, there is still plenty of reason to anticipate replaying this gem on a portable device. From revisiting the vast expanse of lands and kingdoms to reuniting with its delightful cast of characters, this endearing Studio Ghibli-produced game will be guaranteed to blow you away once again. If you haven't yet played it, September is the chance to redeem yourself. Just don't forget to bring tissues.
4. Dragon Quest XI S: Echoes of an Elusive Age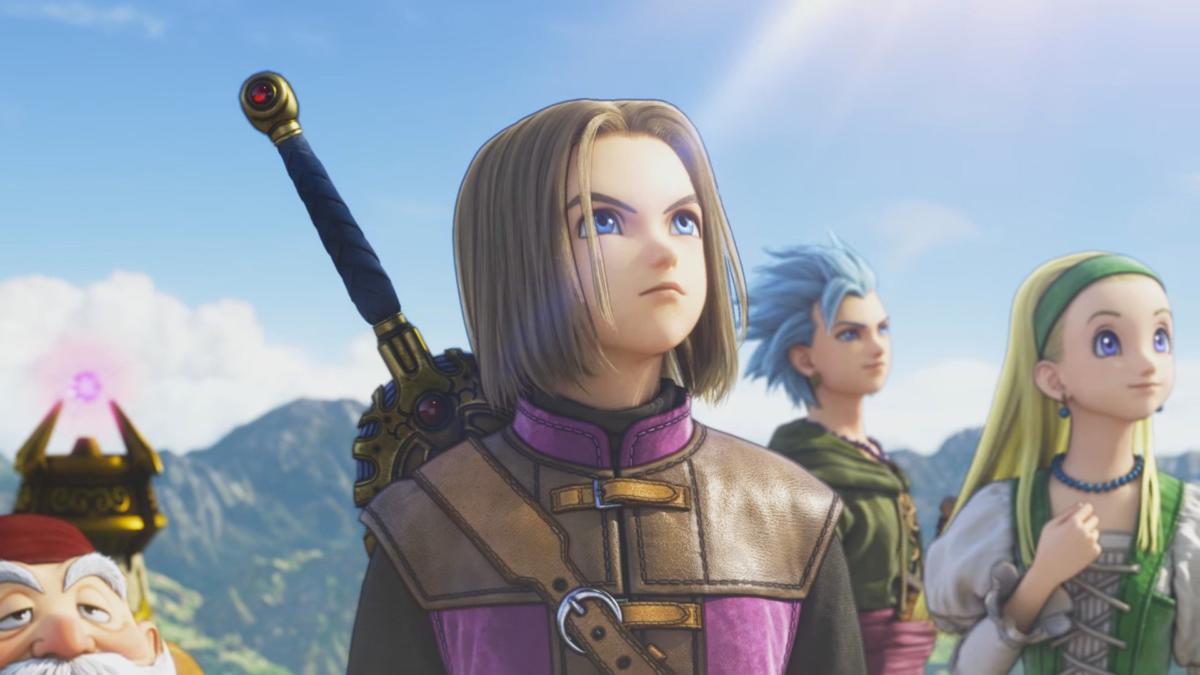 Developer: Square Enix
Publisher: Square Enix
Release Date: 27th September
As if the visuals of this already stunning game couldn't get any more enticing, now September will bring us the chance to hold the colourful world of Erdrea in our very hands.
The definitive edition of Dragon Quest's eleventh main entry will feature bonus character-specific content, an English and Japanese voice track, fully-orchestrated battle and field theme music and additional side-quests that will allow players to travel to past Dragon Quest worlds. We're also hanging for the chance to switch between HD and 16-bit visuals reminiscent of the franchise's earliest entries. Needless to say, this is a charming reboot you'd be hard-pressed to miss.
5. Baldur's Gate: Enhanced Edition and Other D&D Campaigns
Developer: Beamdog
Publisher: Skybound (originally Beamdog)
Release Date: 27th September
If you're craving a revisit to the nostalgia of playing classic Dungeons & Dragons RPGs on a Windows 95 system, boy does Nintendo have a treat in store. Through a collaboration between Skybound Games and developer Beamdog, we'll soon be seeing some of the most iconic D&D digital campaigns revived and beefed up with brand new gameplay features exclusively for the Switch.
The Baldur's Gate: Enhanced Edition Pack will be the first to launch on the modern console, remastering the original Baldur's Gate title and bridging Baldur's Gate 2: Enhanced Edition with Baldur's Gate: Siege of Dragonspear through the addition of new characters, classes, and standalone content. The Switch will also be welcoming Black Isle Studios' enhanced editions of Planescape: Torment and Icewind Dale, while bringing co-op and online multiplayer to Bioware's Neverwinter Nights when it gets ported to the Switch in early December.
6. Resident Evil 5 and 6 ('Triple Pack' available in North America)

Developer: Capcom
Publisher: Capcom
Release Date: 29th October
For those waiting to finally play (and replay) some of Resident Evil's most genre-defining entries, there is no better time than this. Capcom recently announced that Resident Evil 5 and 6 will find their way onto the Switch this October. While the 'Triple Pack' gives you a little more value for your money, containing the digital codes for both games as well as the cartridge for the acclaimed fan-favourite, Resident Evil 4, it is regrettably exclusive to stores in North America. *sigh*
While neither Resident Evil 5 or 6 are considered remarkable 'highs' of the franchise, they were quintessential in following up Resi 4's over-the-shoulder shooting and cementing the survival-horror action series we know today. Whether or not your Switch library contains the already-released Resident Evil, Resident Evil 0 or Resident Evil 4, adding these two later entries to the collection is definitely a must.
7. The Witcher III: Wild Hunt – Complete Edition
Developer: CD Projekt Red
Publisher: CD Projekt Red
Release Date: TBC this fall
I'm pretty sure we're all still picking our jaws up from the floor after Nintendo's groundbreaking announcement that one of the greatest RPGs of all time will be coming to the Switch. While many are scratching their heads over how CD Projekt RED's critically acclaimed title will translate to a 6.2-inch-sized screen, there's no doubt that Nintendo's small but powerful console is up to the challenge.
With PS4 and Switch graphics comparisons already filling the internet, let's instead focus on how 'The Switcher' will be a complete edition featuring all 16 chunks of free DLC, alongside the Blood and Wine and Hearts of Stone major expansions. Oh, and don't forget the fact that you'll be able to play Geralt's portable quest literally anywhere. Time to say goodbye to another 200 hours.
8. Rune Factory 4
Developer: MARVELOUS!
Publisher: Xseed Games
Release Date: TBC this fall
When Rune Factory was released almost exactly seven years ago, few expected that the famed Harvest Moon's spinoff series would receive the praise and critical acclaim it did. In a move that pleased fans all over the world, Nintendo announced that Xseed Games will be porting Rune Factory 4 from the 3DS to the Switch in anticipation of a fifth installment arriving in early 2020.
With a 'Newlywed Mode' that sounds adorable in the least, we especially look forward to dragging our spouse along to perilous dungeon-crawling expeditions, experiencing special new episodes within a revived HD fantasy world.
Bonus: The Legend of Zelda: Link's Awakening
Developer: Nintendo
Publisher: Nintendo
Release Date: 20th September
Nothing makes Zelda fans happier than being able to re-experience favourite entries with the capabilities of modern technology. 26 years from hacking his way around Koholint Island on the Game Boy, it's only fitting that our green-clad Hero of Legend at last makes his comeback on Nintendo's current handheld console.
This remake boasts a ton of ways the Switch will be reawakening one of Zelda's most beloved games, appealing both to fans and newcomers with a charming 3D art style that breathes new life into the iconic monochrome graphics of the Game Boy. We're also intrigued by a new Dungeon-building mechanic that allows you to collect and rearrange Chamber rooms to fulfill objectives, promising intuitive gameplay and puzzles you'll feel like a dungeon boss yourself completing. September 20th cannot arrive fast enough.
Some of the coverage you find on Cultured Vultures contains affiliate links, which provide us with small commissions based on purchases made from visiting our site. We cover gaming news, movie reviews, wrestling and much more.