One of the underrated gems on Xbox One but originally found on Xbox 360 and PC, State of Decay was the almost perfect marriage of zombies, action, and survival. It managed to surprise a lot of people who were used to the silliness of Dead Rising and even the condense zombie subgenre itself. In a sea of similar titles, State of Decay stood.
So, when State of Decay 2 was announced, a lot of people were excited. Not much has been revealed about it since, but we managed to collect everything you need to know in one easy place.
What is State of Decay 2's release date?
No release date so far, but a date will be confirmed at this year's E3 judging by this tweet:
We'll be announcing the release date @E3 so don't miss it! 😉 #StateOfDecay2 https://t.co/pCCFKwdGm7

— State Of Decay 2 (@StateOfDecay) April 3, 2017
It was announced at E3 2016 and must have been worked on a while before that, so it isn't exactly being rushed out of the door. In my mind, that's a good thing.
Where can I play State of Decay 2?
The original State of Decay was available exclusively to PC and Xbox One and its sequel is following suit. Sorry, PS4 players. You still have The Last of Us 2 to scratch that zombie itch.
What genre does State of Decay 2 belong to?
An open-world zombie survival game with emphasis on telling story and crafting relationships. This isn't yet another hack-job zombie game on Steam, don't worry.
Although it's multiplayer, Undead Labs' CEO, Jeff Strain, has been quick to stress that it is not an MMO or online only:
"This is not a session-based experience. It's drop-in/drop-out. The key thing that I want everybody to know is, it doesn't require you to be online. We've designed it very much with the intention of it being the easiest, most convenient type of multiplayer you can imagine"
State of Decay 2 Synopsis
According to the official Xbox website:
"The next installment in the critically acclaimed "State of Decay" franchise immerses you in an all-new, multiplayer zombie survival fantasy. Players work together to build lasting communities and tell their own unique story within an interconnected world that remembers the choices you've made throughout."
State of Decay 2 Quick Facts
– The game will take place across three maps, each one larger than the single found in the previous game.
– You will be able to play as anyone you want in a community.
– Co-op with up to three of your friends is a big selling point for the game.
– The storytelling of State of Decay 2 is "driven by unique character histories and motivations".
– The game takes advantage of Xbox Play Anywhere.
– It is running on Unreal Engine 4.
– You will be able to upgrade the skills of each survivor in your community.
– Preferred survivors can be promoted to take on more responsibilities and become leaders. That sounds pretty neat.
– Base building seems like it's a large part of State of Decay 2: "Collect resources to build and fortify your base, unlocking crucial new facilities and valuable community options along the way."
– It isn't officially confirmed for Steam, but Undead Labs have said to expect announcements before too long.
– The development team is four times larger than the one that worked on the original game.
Are we excited for State of Decay 2?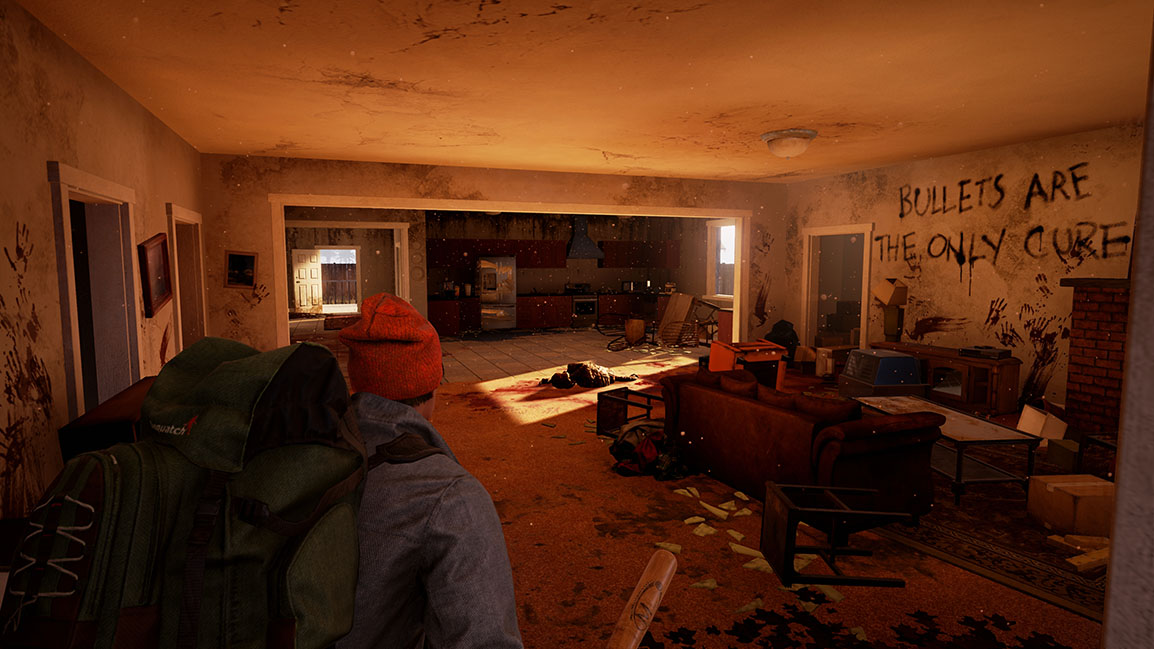 You bet. While State of Decay was an absorbing title for its time, it did have some performance issues and seemed like it needed a few small extras to make it a more inviting undead meal. With the inclusion of multiplayer, larger maps, and (hopefully) a more refined engine, it should be the follow-up fans need.
State of Decay 2 Trailer and Videos
READ MORE: 20 Best Zombie Games You Should Be Devouring Right Now
Some of the coverage you find on Cultured Vultures contains affiliate links, which provide us with small commissions based on purchases made from visiting our site. We cover gaming news, movie reviews, wrestling and much more.