From the outset, I was skeptical of Shudder's May the Devil Take You Too, the sequel to Timo Tjahjanto's 2018 May the Devil Take You. While I enjoyed the original film as a love letter to The Evil Dead, I felt that it had exhausted the story and scares it set out to tell. Tjahjanto wastes no time proving to audiences that there is more demonic terror in store for series protagonist Alfie (Chelsea Islan) as he crafts a sequel that hits harder and bloodier in every conceivable way.
Picking up two years after Alfie and Nara (Hadijah Shahab) survived the original film's hellish events, they are still being stalked by a demonic presence. After a brief haunting encounter, the duo is suddenly kidnapped by masked figures who take them to a rural abandoned orphanage. Their captors reveal the reason for being abducted is so the demon-slaying duo can help their captors with their own haunting, which is picking off their friends one by one. Alfie and Nara reluctantly agree to help, but evil has a way of remembering those who have eluded them before.
May The Devil Take You Too is the byproduct of a filmmaker who has been actively honing their craft in the subsequent two years between films. The original film felt a tad long-winded for the story it was attempting to tell, something Tjahjanto avoids with the sequel. The film's narrative is more deliberate and sure of itself, wasting no time in catching us up with old friends before throwing them into a new amplified realm of Hell.
The sequel is cognizant of the trauma both of the survivors of the original are grappling with, showing us rather than giving us a lengthy exposition reminder. Alfie takes medication to deal with her own psychological demons, while a traumatized Nara suffers many sleepless nights, robbed of a normal childhood. These aren't battle hardened warriors, rather survivors that still grapple with their past on a daily basis.
Chelsea Islan is once again the film's heart and soul, as she molds her trauma into the fuel required to transform her into a demonic huntress hellbent on revenge. Though, as can often be the case with such a strong lead, the new crop of characters struggle to match Islan's gusto, making them feel like forgettable sheep being led to slaughter.
Once the narrative pleasantries are sorted out, Tjahjanto then spends the next hour ramping up the film's blood and scares, managing to surpass the original in just about every conceivable way.
Much like the original, May the Devil Take You Too feels like an even more refined love letter to the Evil Dead, wearing this influence on its sleeve at every turn. And yet, the scares and newfound levels of bodily harm feel more creative, indicative of a filmmaker not looking to solely rest on the laurels of the original's success. The scares begin familiar enough for demonic horror, but grow in carnage until the bonkers conclusion.
The film fully embraces the sequel methodology of bigger and better, ratcheting up not only the blood but choreography of the film's improved chaos. There's a refined polish to most of the film's scares and fights that makes even the most baseline demon possession jump scares pop. Tjahjanto's refocused and refined attention to scares is what allows the sequel to surpass the original's Evil Dead homage identity.
May the Devil Take You Too feels more organically creative with a layer of Tjahjanto's signature brutality, which he displayed with his 2018 film The Night Comes For Us. Inventive ways to inflict bodily harm that will make you question whether or not you're a coward for looking away, such as a character shoving a taser down a demon's throat or a demon being birthed from the fleshy belly of a very alive victim. The sequel is nothing if not unrelenting in its twisted brutality.
May the Devil Take You Too concludes in an all-out otherworldly bloodbath that justifies Aflie and Nara saddling up to thwart the forces of the undead one last time. As far as horror sequels go, they are rarely this satisfying in terms of brutal scares and creative narrative.
Review screener provided
Some of the coverage you find on Cultured Vultures contains affiliate links, which provide us with small commissions based on purchases made from visiting our site. We cover gaming news, movie reviews, wrestling and much more.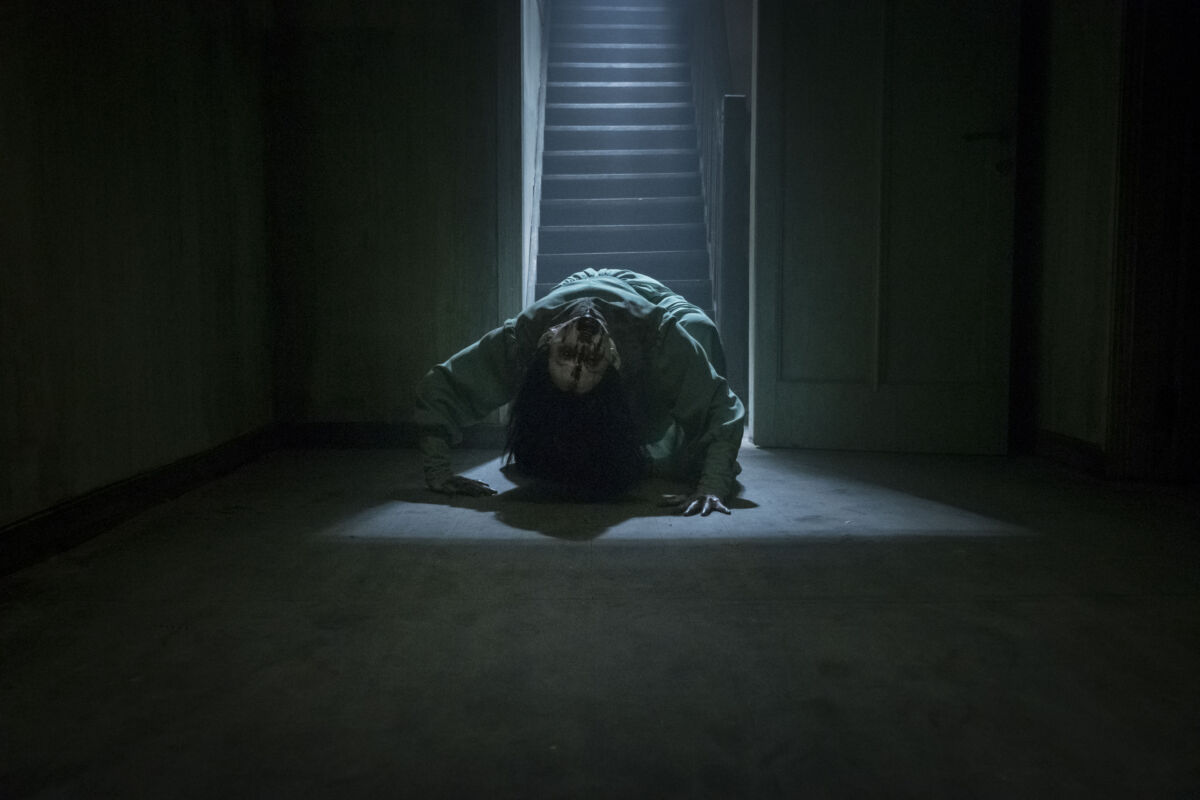 Verdict
Timo Tjahjanto summons a successful sequel that builds upon the original film with bigger, bloodier, and more brutal scares.