Now that we're a few days removed from the Oscar nominations being announced, I feel like it's a good time to look again at what we, or at least a part of the general consensus of Oscar predictors, had wrong on Monday morning. We'll tackle five big topics of discussion in cases of why some films or aspects of films were included, and some were not.
Why did Joker Lead Nominations?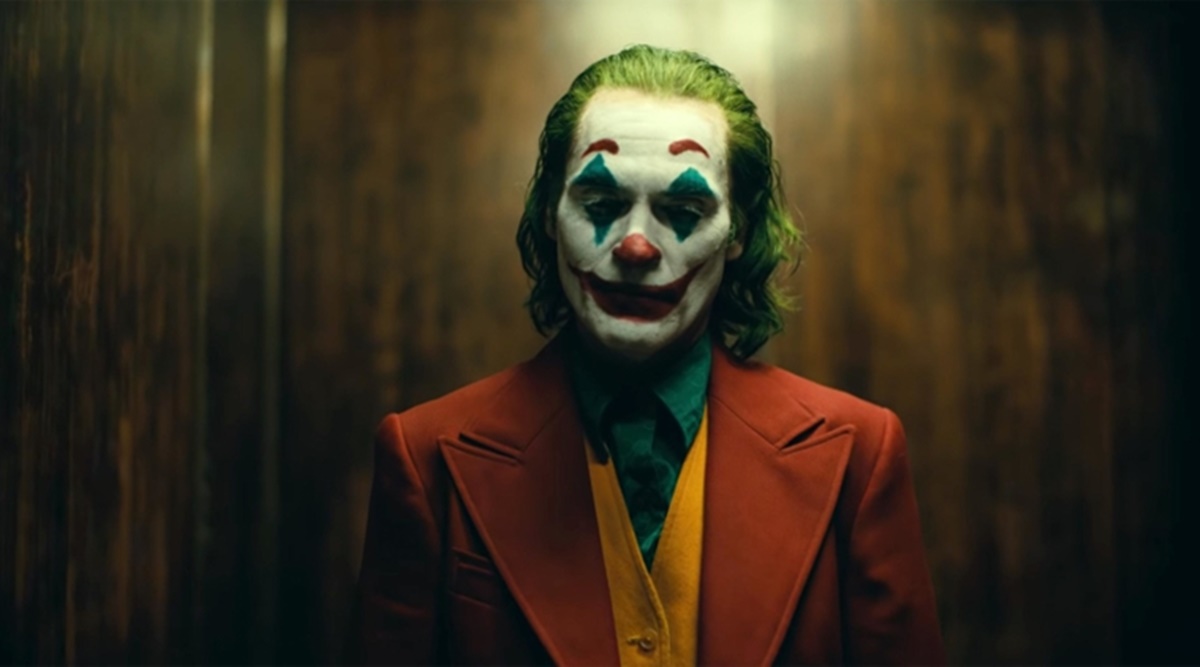 I, and several others, joked early on in the year that Todd Phillips' Joker was the wildcard of the Oscar race this year. While a great many had Joaquin Phoenix as a frontrunner since the first trailer was out, the movie's overall chances of Picture, Director, Screenplay, and the rest were murky at first.
As we all know, with the exception last year of Black Panther, comic book films are never recognized fully by the Academy. Sure, we have an occasional Dark Knight type performance, but we've never seen anything like Joker, which landed 11 categories on Monday. Why did this one perform so well?
I believe there are three reasons: number one, the movie made money, and a lot of it. A billion-dollar film speaks volumes in Hollywood, especially if it cost less than a hundred million, like Joker did. Lest we forget also that about 18 months ago, the Academy was more or less threatening us with a Popular Film category, which God willing will never see the light of day. So one could argue a reason it did so well across the board is because it was so celebrated, and so the voters could look like they had picked a film that is popular but also has the gravitas of a Best Picture.
The second is its performance in the guilds. Aside from the Directors Guild, shockingly, Joker landed every major guild for its technical categories, as well as Producers and Screen Actors Guild nominations. The only major category Joker didn't land in was Production Design, so I hedged my bets going into nominations predicting seven, but eleven was a powerhouse sign it was loved across the board.
And the third reason is that this film may have caught on with a growing population in the Academy: foreign-born voters. They have been increasing their number of voters year after year for foreign filmmakers, and Joker, while an ode to Scorsese films at heart, had a very European style to it, which may explain its win early on at the Venice Film Festival, its overperformance at BAFTA, and why it nailed categories like Director and the Sound categories when they were tough calls.
Where's the Non-White Non-Male Representation?
Sure, I'll open the can of worms on this. I must have looked through a dozen think pieces since Monday morning explaining how the Academy has failed again with one person of color (Cynthia Erivo) being the sole acting representation for non white actors (and she plays a slave, so some folks are really pointing that out). Add to that no female directors nominated, and a total of 30% of the nominees being women, and the powder keg has exploded.
Well, as I said last year when many people bitched and moaned at the Academy's choice of Green Book for Best Picture, we can't put this result at the feet of only the male voters in the Academy. As they like to boast, the Academy has added more and more people of color and female voters every year, and the percentages have been growing.
The numbers I was able to find that are most updated show that 31% of voters in the Academy, as of 2018, are women, and 16% of them are people of color. While that leaves a lot of white men in the Academy, you can't deny that if nearly half the voters did not support films that were made by white male filmmakers, the Oscar nominees would have been very, very different.
In other words, some of the 16% and 31% above voted for male-dominated films like Ford v Ferrari, The Irishman, and Once Upon a Time in Hollywood. And remember that the votes are independent, so don't believe any political cartoons that show a group of middle-aged or elderly white men sitting around a table saying, "this is nominated, this isn't."
That leads to the question: why didn't Greta Gerwig or Lulu Wang make the cut for Director? Why weren't performances from Sterling K. Brown, Jamie Foxx, or Lupita Nyong'o (just to name a few) recognized?
In tackling the director category first, the simple explanation is it was a tight year. The directors branch had a spoil of riches to pick from this year, and for a lot of people, directors like Tarantino, Scorsese, Joon-Ho, and Mendes could not be left off the list. All four films are directorial achievements, regardless of what chromosomes make up the person in the directors chair.
Greta, as great of a job as she did on Little Women, had an uphill battle from the start. I wouldn't have batted an eye if she was nominated, because Little Women is one of my favorite films of the year, but the optics of her film, fair or not, probably was the biggest obstacle. "Costume period pieces", a genre the Academy loved in the old days, are rarely seen as directorial achievements, unless they are truly breaking the mold, ie The Favourite last year.
Little Women also struggled at some of the guilds, including being shutout at the Screen Actors Guild. So there just wasn't as much solid support behind it as Joker or even Jojo Rabbit, which was also gunning for a director slot but didn't earn it.
As for Lulu Wang, she is thrown in with the overall disappointment A24 had with The Farewell. I can't speak about the film's quality since I'm still waiting for it on Redbox, but the film opened in July, and A24 had a lot of stokes in the fire this year, spreading love to The Lighthouse, Waves, and Midsommar, but couldn't settle on one contender to back. I would also argue a lack of support with the guilds, and a campaign that must not have fired on all cylinders as the lead reasons it underperformed on Monday.
As for seeing more people of color nominated and more females across the board nominated, I think adding more of each to the voting base only helps so much. A large help would be if the big and small studios put more of their money where their mouth is and hire on more minorities in tech roles (ie more female editors, African-American cinematographers, etc.) and directing and writing roles.
I wouldn't think this would naturally lead to more nominations, though, without the studios also putting more effort into the campaigns. A case in point this year was Universal, whose juggernaut 1917 overperformed with 10 nominations. They also had Queen & Slim, but that one didn't pop up anywhere all awards season. This is where a large impact can come in. If voters "need" to diversify their picks, they have to be aware of who else is making films.
Where is Jennifer Lopez, and Why is Kathy Bates In?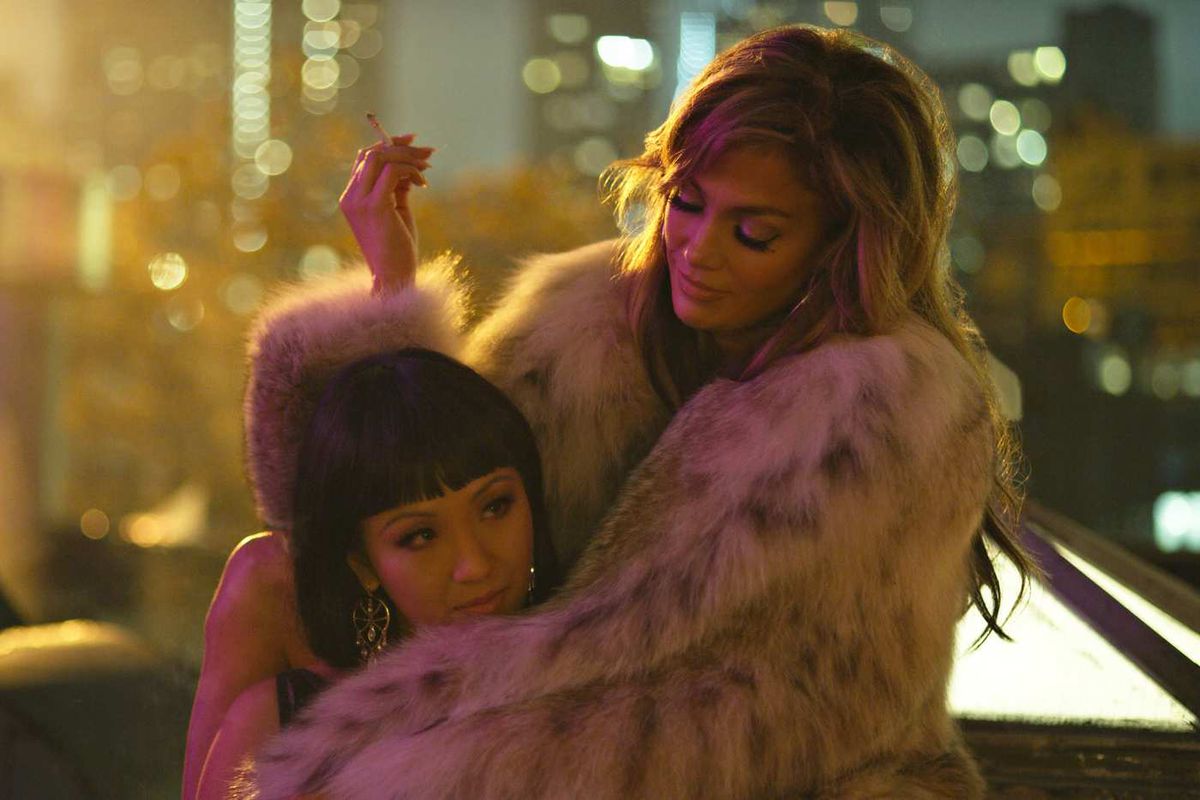 The largest surprise inclusion and largest surprise exclusion came in the Supporting Actress race, where J-Lo, a favorite to be nominated, missed, and unlikely contender Kathy Bates (Richard Jewell) was in. How was Lopez, who was nominated everywhere she could have been except BAFTA, and who campaigned hard, left out?
I have two reasons here: first, the film didn't land with the Academy. While Bates and Supporting Actor nominee Tom Hanks (A Beautiful Day in the Neighborhood) were the sole support for their films, we've seen actors struggle in their respective categories if their films aren't widely backed in other categories.
Past examples are Timothee Chalamet for Beautiful Boy, Michael Shannon for 99 Homes, Albert Brooks for Drive, Idris Elba for Beasts of No Nation, Jessica Chastain for both Molly's Game and A Most Violent Year, and Robert Reford for All is Lost. All these actors were expected to be the sole nominee for their film, and all failed to make a splash.
Hustlers may have had a female director, and Asian-American lead, and a Latin American superstar in a supporting (?) performance, but the film was handicapped to being "that movie about the strippers", and voters were turned off. One spot that could have helped the film was the Golden Globes, who could have nominated the film and Constance Wu in their respective categories, or given J-Lo a win. They did neither.
As for the second reason, I think some snobbery was involved here. Sure, we saw Cher be nominated, and later win, an Oscar for a serious role, and Lady Gaga was a nominee last year, but sometimes the Academy turns its nose up to famous celebrities turned movie stars. The directors branch is also notorious for doing this, with snubs for Bradley Cooper and Ben Affleck in the past. J-Lo joins the list of being out of the ranks of the voting branch, again, fair or not.
So how did Kathy Bates find the support to steal that fifth slot? First off, the film is from an Academy favorite, Clint Eastwood. While not every last one of his films has been supported by the Academy in the past, he's a respected filmmaker the voters love. Kathy is also a former governor of the acting branch of the Academy (an honor she shares with Tom Hanks and fellow nominee Laura Dern), which lends some light to her popularity.
While Richard Jewell felt like a dud in many races, especially after backlash on the Olivia Wilde portrayal of journalist Kathy Scruggs, and a poor box office performance, Kathy was nominated at the Golden Globes, and was the winner at the National Board of Review. It wasn't like she hadn't been recognized anywhere for the role, and she does have one emotional scene toward the end that may have sealed the deal with voters.
Where is Frozen II in the Animated Feature Category?
Another surefire bet going into Monday was that Frozen II would land two nominations, just as the first film did six years prior: Animated Feature and Best Song. Sure enough, the Lopez couple, Kristen and Robert, were nominated again for "Into the Unknown", but the film was left off the list in favor of Netflix's Klaus, or so it would seem.
This may have been a rebellion of sorts by the voters in the branch since Disney was expected to have not one but two sequels make the list this year, the other being Toy Story 4. If you look across the board at previous nominees, they love original content, and more or less put up with sequels.
As for Disney's luck in previous years with sequels, Incredibles 2, Ralph Breaks the Internet, and Toy Story 3 have been the only ones to be nominated. Finding Dory is a chief example of the voters passing up a Disney or Pixar sequel in favor of Kubo and the Two Strings or Moana. Even something this year like Klaus was a clear alternative if you felt Frozen II was a been-there, done-that sequel.
Why Wasn't Apollo 11 Included in the Documentary Feature Category?
Since the film opened in March, Apollo 11 was an expected nominee with the Academy, but for the third consecutive year, we've seen the projected frontrunner fail to make the cut of nominees. Last year, as widely publicized, Won't You Be My Neighbor was left out, and in 2016 Jane was excluded.
This branch has been known to leave out famous docs like The Thin Blue Line, Roger and Me, Hoop Dreams, and Life Itself. The tastes of the branch aren't always aligned with docs that gain mainstream attention, like the ones mentioned above. Though this isn't always a rule of thumb.
The winner last year, Free Solo, was very popular, and won the category, as did An Inconvenient Truth, March of the Penguins, and Bowling for Columbine in years past. So I guess there's no set pattern for documentaries that earn a lot of buzz. One year it's a curse, another year it's a momentum booster. This year, and the two years prior, seemed to be the former for the projected frontrunner.
Another angle some are taking with Apollo 11 is that the film did not include any new material. All 93 minutes of its runtime are from archival footage, perhaps making the film more of an editing achievement than anything else in the eyes of the voters in the doc branch. And we've seen that happen before; in 1994, while Hoop Dreams was left off the list of Documentary Feature, it was one of the five nominees for Best Film Editing. Sure, it was voted on by a different branch, but maybe a few doc branch members spoke to the editing branch members that year.
As it is this year, and will be again next year, and has been in years past, the group of nominees the Academy picked out this year have frustrated some, pleased others, and made the headlines for the good and the bad. One common rule we can always rely on is that every category except Best Picture only has five slots, and there's always going to be more than five possible nominees worthy of attention.
So yes, every year there's someone saying, "why wasn't so and so nominated" or "this person should have been in" or "I would have loved to have seen that up for more stuff". Sure, that makes for frustration for movie fans, but the surprises and shocks are part of what make the Oscars the Oscars. There's nothing else quite like it in the entertainment world.
Some of the coverage you find on Cultured Vultures contains affiliate links, which provide us with small commissions based on purchases made from visiting our site. We cover gaming news, movie reviews, wrestling and much more.