Last week, Daniel Bryan was given his last opportunity to win Roman Reigns' Universal Championship, promising if he lost that he'd leave SmackDown. Despite his best efforts, Bryan lost, and now the question is where does he go from here, especially as he's already been moved to the Alumni section of the WWE roster?
The normal expectation is for Bryan to move to Raw, but with the previous years having shown wrestlers such as Kevin Owens, Ember Moon and Finn Balor returning to NXT, this is no longer guaranteed. Having begun his career with WWE in the first season of NXT, it feels appropriate that Bryan could return.
With that possibility in mind, here are ten wrestlers from both NXT and NXT UK that Bryan could wrestle.
1. Finn Balor (NXT)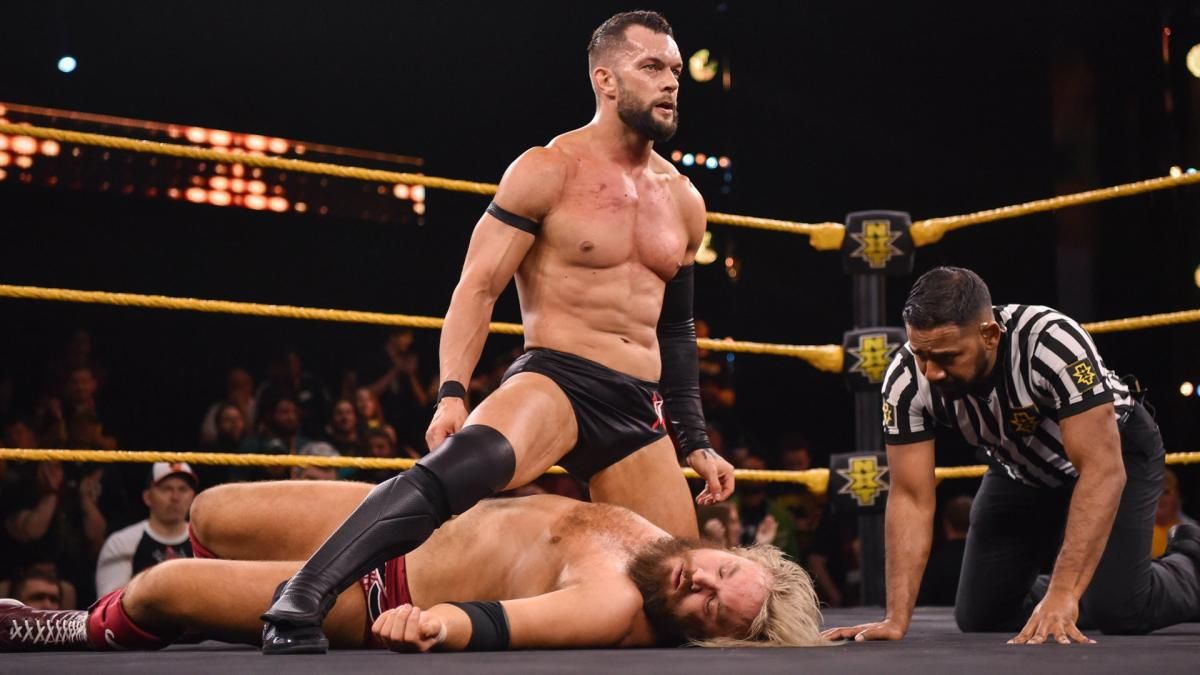 Imagine my shock and horror when researching this article that I discovered how many times Balor and Bryan had wrestled. Despite being in the same company for six years and having both been wrestling since the turn of the century, they have wrestled one another a grand total of zero times. They haven't even shared the ring together, whether in a Royal Rumble, multi-man match, never. With that consideration in mind, the idea of Bryan replicating Balor's return to NXT gains more intrigue, especially if Balor stays with NXT for the near future.
Balor has regained his viciousness in NXT, and the idea of Bryan challenging Balor to a match is worthy of main eventing any TakeOver. Both men utilise strong style, depending on kicks and strikes, while Balor's chemistry with O'Reilly suggests Balor and Bryan are perfectly made for each other. The Yes-Lock against the Coup De Grace? The sort of battle dreams are made of.
2. A-Kid (NXT UK)
The current holder of the NXT UK Heritage Cup, A-Kid is an eight-year veteran at the young age of 23 years old. A proud Spanish wrestler who has represented his home company White Wolf Wrestling (Triple W) before joining NXT UK, he also is the youngest wrestler to be rated five stars by the Wrestling Observer Network in a winning effort against Zack Sabre Jr. Since joining NXT UK, he's already challenged WALTER for the NXT United Kingdom Title in a losing effort, so without question A-Kid has a strong future ahead of him.
As one of the greatest technical wrestlers in history, Bryan is ideally suited for the Heritage Cup, having also had extensive training from William Regal. The Heritage Cup involves combining two-out-of-three falls with six three-minute rounds, the sort of tactical wrestling that Bryan exceeds at. More than that, due to A-Kid's small size, it's a rare opportunity for Bryan to be the dominant technician, demonstrating his array of torturous submissions, before putting over one a future star. If anybody can help legitimize A-Kid and the Heritage Cup, it's Daniel Bryan.
3. Adam Cole (NXT)
Since his debut in 2017 as the leader of the Undisputed Era, Cole has been an integral element of the NXT roster. Featuring in the first ever WarGames and being the inaugural NXT North American Champion, Cole was a reliable and charismatic wrestler at the top of NXT. His victory over Johnny Gargano at NXT Takeover: XXV earned him the NXT Championship, confirming him as a cornerstone of NXT and cemented by him being the longest reigning NXT Champion in history.
Over the years, there have been many parallels made between Cole and current NXT producer Shawn Michaels, between their arrogance and tremendous in-ring ability. With Bryan's history of having been trained by Shawn Michaels (or at least his school), this might be the closest we ever get to a dream match between Michaels and one of his proteges.
4. Tyler Bate (NXT UK)
One of the founding fathers of the NXT UK brand, Bate has gained a tremendous following for his 'Big Strong Boi' antics and likability. With NXT UK's foray into their own TakeOver series, Bate has proven himself the MVP of the UK brand. Whether battling WALTER in one of the best 'David and Goliath' matches in history, valiantly losing alongside Trent Seven to Grizzled Young Veterans for the vacant Tag Team Titles, or a show stealing effort with Jordan Devlin, Bate is the Johnny Gargano of NXT UK TakeOver.
With that in mind and considering the surprise appearances of both Finn Balor and Cesaro at previous events, the possibility of Daniel Bryan answering an open challenge against Bate at TakeOver is the sort of match that gives you chills. With Bate's agility and strength going up against Bryan's technical wrestling and storytelling prowess, this could be a genuine match of the year contender.
5. Johnny Gargano (NXT)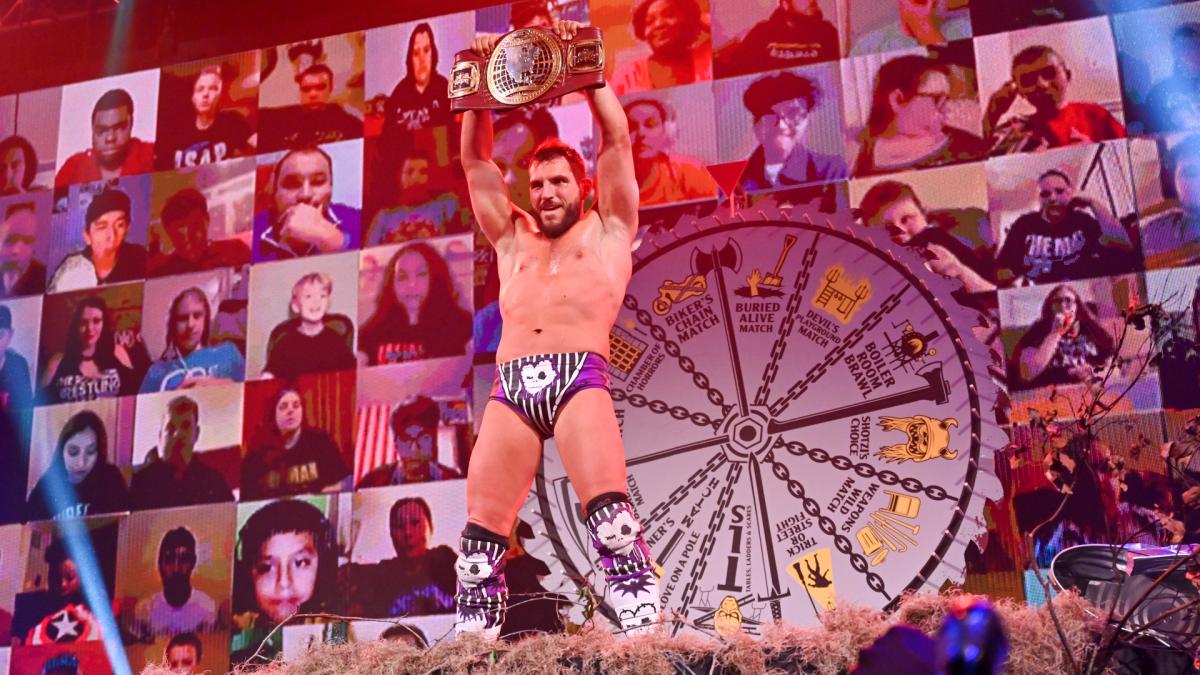 Speaking of 'Mr TakeOver', Gargano has currently made the most appearances with 22 TakeOver matches, a legitimate collection of match of the year contenders. Whether working alongside Tommaso Ciampa, battling for championships as a valiant babyface, or a cocksure heel in recent years, Gargano has proven capable of doing it all. This includes a recent match where he defeated KUSHIDA in a technical masterpiece, with Gargano proclaiming himself the best technical wrestler on NXT.
With that statement, it feels an appropriate challenge for Daniel Bryan to answer. But more than that, the two men have actual history, having faced off in two matches over a decade ago. The first match had Gargano defeat Bryan in 2009, while the second match a year later had the two go to a time limit draw. Considering both men have only improved since then, the possibility of seeing two of the best talents on the WWE roster face off is definitely TakeOver worthy. Which is the more dangerous submission, the Gargano Escape, or the LeBell Lock?
6. Noam Dar (NXT UK)
Sticking with the NXT UK Heritage Cup, one of the most featured members of this division is the 'Scottish Supernova', Noam Dar. While never as big a star for the brand as Moustache Mountain, for instance, he has been an integral part of the brand since the very beginning. In fact, Dar main evented the very first episode of NXT UK when he unsuccessfully challenged Pete Dunne for the United Kingdom Championship.
With an unparalleled arrogance, Dar is also a dangerous opponent with his Champagne SuperKneeBar finisher. Having previously proclaimed he had a contact with NXT UK General manager Johnny Saint guaranteeing him the biggest matches, is there a bigger match possible than one of the greatest wrestlers on the planet? Dar has recently been given his own talk show, the Supernova Sessions, so the promo work between the two could easily set the groundwork for a TakeOver special.
7. Kyle O'Reilly (NXT)
A former Ring of Honor World Champion, O'Reilly entered NXT as one of the founding members of The Undisputed Era, alongside tag team partner Bobby Fish and former enemy Adam Cole. From 2017 onwards, O'Reilly became a mainstay of the Tag Team division with either Fish or Roderick Strong as his partner, creating a highlight reel of tag team classics. During this time, O'Reilly's incomparable charisma helped his cult following grow until he finally earned his own opportunity for the NXT Championship.
Since his failed attempt for the title at NXT TakeOver: 31, O'Reilly has become a leading star on the NXT brand, the implosion of the Undisputed Era cemented by Adam Cole's turn on O'Reilly. At NXT TakeOver: Stand & Deliver, O'Reilly gained the biggest victory of his NXT career, defeating the former NXT Champion in an Unsanctioned match. O'Reilly seems primed for a run at the NXT Championship, and a victory against a star like Bryan could only add to the growing aura around O'Reilly.
8. Ilja Dragunov (NXT UK)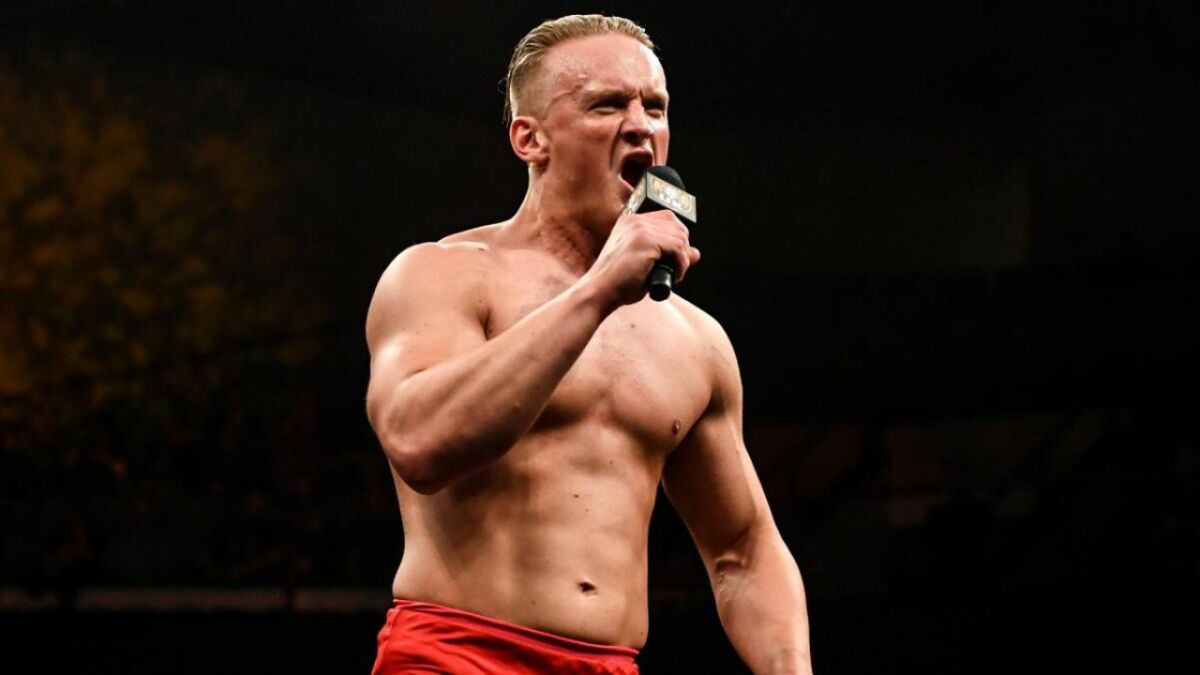 Looking back over Bryan's career, one of his best qualities in the ring is his intensity, whether as the heel mercilessly attacking his opponent, or as the fiery underdog fighting back against the odds. In the last few years, very few have matched the intensity and refusal to accept defeat as well as Ilja Dragunov has, epitomised by his nickname 'Unbesiegbar', which in English translates to 'invincible'.
Another similarity between the two is their surprising level of physicality, Dragunov's historical battles with opponents such as Cesaro and WALTER displaying his hard hitting strikes and durability. Bryan also is renowned for similar battles, so the possibility of seeing Bryan and Dragunov against one another is a dream match for many.
9. Pete Dunne (NXT)
He's relatively small in stature but capable of brawling, eliciting stiff strikes and a mat-based submission grappling style to offset his opponents, often bending and manipulating their body and joints. His wild hair and beard makes him instantly recognisable as he makes his way to the ring. He has main evented PPVs, delivered match of the year contenders, held a championship for over a year helping build its legitimacy. Am I talking about 'The Bruiserweight', or 'The Leader of the Yes Movement'?
There are very few wrestlers better at getting the crowd invested in the simplest of moves than Dunne and Bryan, their methodical style building up the tension of the match with ease. Both men are synonymous with the line "give them fifteen to twenty minutes and just let them wrestle", and the chemistry between the two could be reminiscent of Nigel McGuinness against Bryan in Ring of Honor.
10. WALTER (NXT UK)
Some of Daniel Bryan's best matches over his career have been against bigger, physically intimidating wrestlers such as Roman Reigns, Brock Lesnar, and Takeshi Morishima. Despite his smaller size, Bryan refuses to be afraid of any man, even battling through a legitimate detached retina against Morishima. Currently, there is no better big man than the United Kingdom Champion WALTER, numbering over 750+ days as champion, with some of his best defences against smaller wrestlers such as Bate, Tommaso Ciampa and A-Kid.
After his record breaking 76-minute run in the Greatest Royal Rumble, Bryan's chest looked like he'd been hit by a truck. With WALTER's propensity for chops, he could leave Bryan looking like he was hit by a space shuttle. Seeing the best big man on the WWE roster taking on the man who defines underdog and never-say-die attitude could easily main event the next NXT UK TakeOver, and bring thousands of eyes to the struggling brand. From a business point of view, it makes sense; as a dream match, it's a must-see.
READ NEXT:  10 Best Shinsuke Nakamura Matches of All Time
Some of the coverage you find on Cultured Vultures contains affiliate links, which provide us with small commissions based on purchases made from visiting our site. We cover gaming news, movie reviews, wrestling and much more.