When you think back on your teenage years, how do you feel? Do you think back fondly on the times with your friends and family or about the times that made you grow up sooner than you had wished?
Everyone has their own story to tell, and through film, directors are able to conjure up these stories of small town folks with big city dreams. So with the power to evoke such strong emotion through nostalgia, how do you perfectly craft a coming of age story that will not only relate to those from a similar background, but to others who had a wildly different experience from your own? Mark Kermode explores the genre of coming of age films by looking through its history as well as how cinema has adapted to modern audience demands.
One of the biggest strengths of this episode is the way Mark Kermode and writer Kim Newman are able to bring different films together and show their connection via the genre. One such way is the bookend style of The Breakfast Club and Moonlight. The Breakfast Club starts and ends with a voice over from Brian talking about his high school experience, while Moonlight both begins and ends with a question posed to Chiron – who are you? It asks the question about whether films with such radically different stories being told are able to still connect with audiences of all backgrounds. While many viewers of Moonlight may not be be gay or black, they can relate to Chiron's experiences and think back to how in their youth they would have reacted to these situations.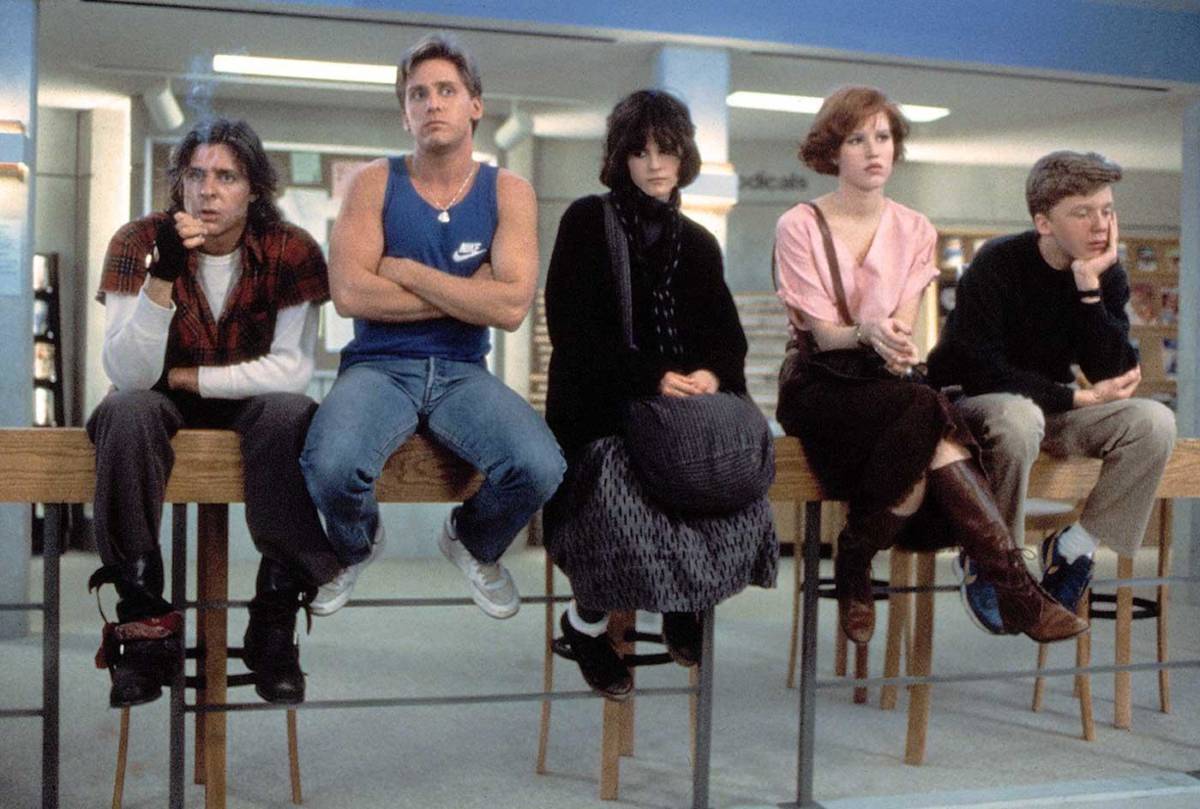 Once again this series' greatest strength is the way they break down the conventions of each genre. This time with covering the coming of age stories, it looks at areas such as music and location can play a part in setting the scene for an audience. By tapping in to your nostalgia, directors are able to help you connect with the protagonist and see the way they feel about life. With directors such as Greta Gerwig, Richard Linklater and François Truffaut using their own life experiences within their stories, it's helpful to be able to create a language of understanding with audiences which is where music can come in.
For example, in Lady Bird songs from the early 00s are used that Gerwig herself remembered hearing from her teenage years. There's a great interview with her in which she talks about the letter she sent to Justin Timberlake to ask permission to use Cry Me A River in her movie and the personal connection she had made with that song. And perhaps that's why these coming of age stories are so popular. They are the stories of people becoming who they want to, finding themselves in world which seems all too much. Everyone can find a way to relate to that in some form.
With a heavy focus on the works of Andrea Arnold, Mark Kermode speaks deeply on how first time actors and people from the filming location are used to help make the films feel more authentic. With Fish Tank (2009), Arnold hired Katie Jarvis off the street as a casting director had seen her arguing with her boyfriend and felt she would fit the role. Similar for Sasha Lane, who starred in American Honey (2016) after she was found during spring break, as well as the majority of the film's group of magazine-selling travelers. Having actors who are not formally trained, but instead have lived experiences similar to those portrayed in the film, helps to ground them in reality.
Kermode also delves deeper into the cinematic techniques used by Arnold, such as the academy ratio, which narrows the screen for viewers and creates a box to watch life through. By coupling this with shots of the sky creating a feeling that Sasha Lane's character, Star, has the world ahead of her. To see Kermode look in depth on these techniques is a pleasure, as this sort of analysis goes a long way in to understanding how little aspects of a film can help enhance the experience.
Thinking back to Boyhood, you immediately think of how it took 12 years for the film to be made and how we see the character of Eli grow up before us. But it's also a great look at the ways in which the parents, as portrayed by Ethan Hawke and Patricia Arquette, have grown themselves. We see there struggles through the eyes of a child. As Eli attempts to find out what kind of person he will grow up to be we see his parents still struggling themselves, who are they? While coming of age films from the 80's often saw parents being used as nothing more than conflict for the teen protagonists, filmmakers have more recently been able to flesh them out further. Maybe it's due to them now being their parents age and being able to look back not only on their own childhood but how they are as adults now and the struggles they face.
An interesting point that Mark Kermode raises with this episode is about the loss of innocence for protagonist and is often seen in a dramatic third act. That could been the discovery of the dead body in Stand By Me or Lady Bird moving away to college. But here he also notes about how for the young boys of Boyz n the Hood , this loss of innocence is used within the first act instead, being an almost mirror image to Stand By Me and their discovery of the dead body.
Kermode notes that for those in marginalised communities, these moments can happen at any time. The genre of coming of age films is heavily overpopulated with white, male, heterosexual stories so it's the hope of myself and others that with new filmmakers coming through, we'll see a rise in different stories of growing up being told. For as many times as we see film along the lines of The Breakfast Club, it would be great to see more films that follow the stories of characters like Chiron in Moonlight.
Mark Kermode's Secrets of Cinema is available to watch on BBC iPlayer now. Episode 4 – Science Fiction is available from next Tuesday at 9pm GMT. Check out our reviews of the previous episodes in this series here.
Some of the coverage you find on Cultured Vultures contains affiliate links, which provide us with small commissions based on purchases made from visiting our site. We cover gaming news, movie reviews, wrestling and much more.

Verdict
The strongest episode yet from Kermode and co.  A great range of films are discussed and analysed deeper than previous episodes, which will be a bonus for budding filmmakers out there.