Luke Mogford takes an unflinchingly honest look at his experiences with online dating.
Just over a week ago I decided to sign up for internet dating, after a particularly dark conversation in a pub about broken families and previously unsuccessful relationships. How this inspired me to see online dating as a viable option is now beyond me, but I have the same pathetic, lustful, desires as the next person. I had genuine hope that by the following Saturday, something positive would come from my decision.
In an age where we can witness live space walks, gamble and explore the entirety of music & history via the internet, guess what?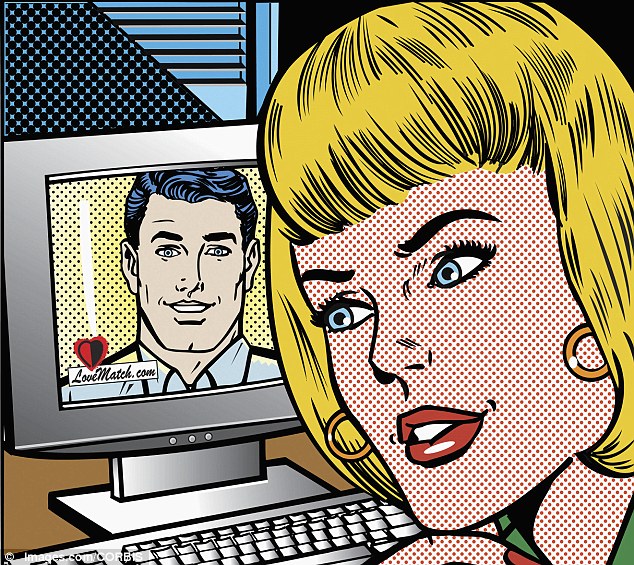 …internet dating is still an unacceptable format. Most of the problem starts and ends there. The reason you sign up is out of pure desperation: no one ever signed up for internet dating after succeeding in the conventional way. It attracts a certain type of person. The guy who wins the lottery doesn't then switch to scratch cards because he's on a roll.
"I love going to the gym 5 times a week and I love a bit of banter."
Of course it's impossible to accurately describe yourself over the internet so it's all about the first meet up but you can't get to that stage without first overcoming the fact your potential partner is a liar. They may have listed their body type as 'average', but the picture they've uploaded conveys anything but that.
Recommended Retail Price
There's an element of internet dating thing which feels a bit like putting your house on the market just to gauge how much it's worth and how much interest it can generate. Some people are there just to validate themselves by seeing what kind of people they could attract, and how many. Amy has no intention of responding to my message, she probably already has the beefcake boyfriend, the Louis Vuitton handbag, the stupid little dog and the latest iPhone with a cracked screen because she's ditsy Amy… oh typical Amy. Internet dating has the twisted beauty of allowing you to be picky and superficial; you're essentially shopping for a man or a woman. The truth, however, is that there isn't much on the market. After all, when you can be picky and superficial why settle for anything less than, say, Scarlett Johansson?
The great tragedy is even if you do find a compatible partner, internet dating can sometimes just highlight how many potential love interests there are that you'll never get the chance to meet. The happy couples we all know are really just making do with the gene pool available to them in a five mile radius. Your perfect companion could be in Canada but we'll make do with Priscilla from down the road. She's attractive, she smells like vanilla and kinda makes you laugh from time to time. Her Dad is incredibly wealthy but he hates you for befouling his little girl. Her Mum loves you though, probably because her husband hasn't put out on a Saturday night for over 4 years because of an intense drinking problem. So she's more than happy to see young fresh blood, a little too happy. You make do with the girl named Priscilla, what kind of name is that though? We all make do. We have to make do.
The Club Scene
The other great tragedy of our time now is the most accepted way of meeting new people is on the drunken night out. But what about the person who doesn't drink? I want to meet the woman of my dreams on a crisp Autumn morning in the queue at Starbucks, holding a copy of one of my favourite records, ordering the same drink as me. We'll both assume the grande caffè mocha served next is our own and accidentally brush hands. This stuff does not happen.
More than anything, when you can't succeed it will validate your loneliness and how you have to accept it. Make friends with your madness and embrace it. You may not like it but that's the way it is – the hardest lesson you'll learn in life is living with yourself. You will see countless couples today, tomorrow and next week in restaurants worldwide knowing full well the silence between them is not comfortable. Weak people leeching onto other weak people. Uncomfortable in their own skin. Hiding in the facade of their relationship.
This Saturday evening will be dedicated to late night driving, smoking cigarettes and denying that I ever contemplated online dating.
…maybe I'm just bitter.
-Luke XO
SEE MORE
The Argument For Internet Dating
Some of the coverage you find on Cultured Vultures contains affiliate links, which provide us with small commissions based on purchases made from visiting our site. We cover gaming news, movie reviews, wrestling and much more.