Who says horror is a genre only meant for an older audience? There are plenty of great books for kids that deliver on the scares, thrills, and chilling atmosphere. You're never too young to start being a fan of the dark and the mysterious, and for many young readers, these titles are the perfect entry point to the horror genre and will have them grip the edge of their copies as they obsessively read chapter after chapter — with the lights on, of course.
The Best Horror Books For Kids
10. The Spook's Apprentice – Joseph Delaney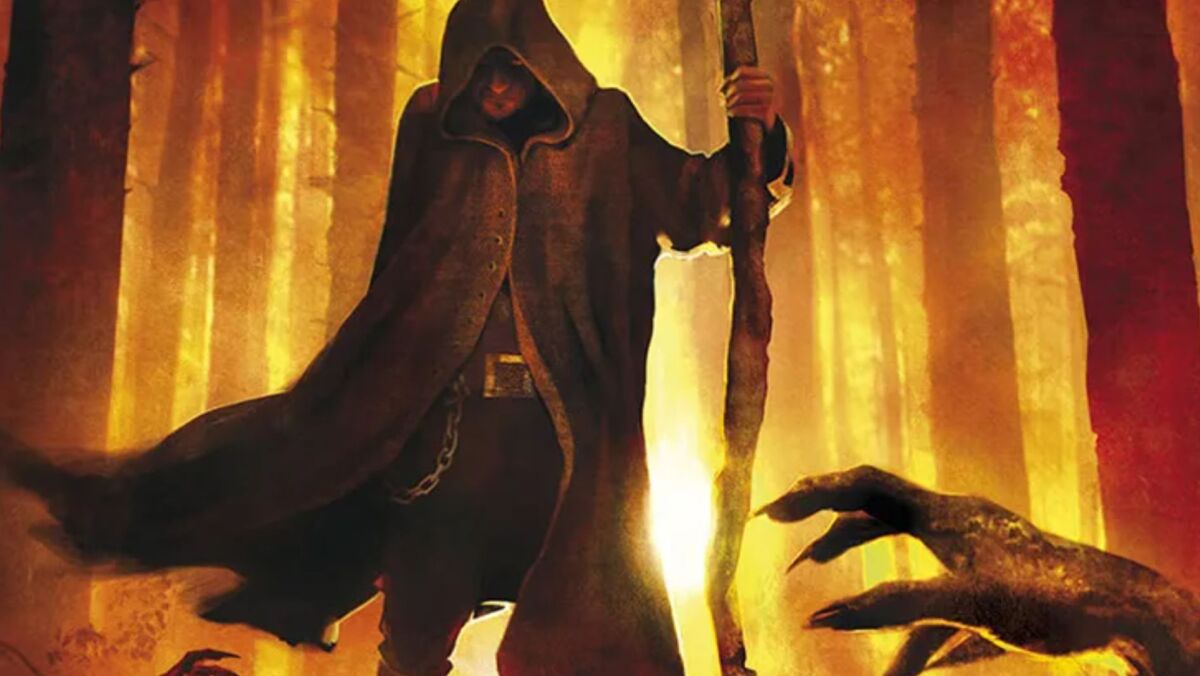 There are 13 books in this series — The Spook's series is a big commitment. However, for any kid ready to take on that challenge, they'll be rewarded with a series so great that reading all 13 books won't ever feel like a chore. Instead, they'll experience a series filled with engrossing world-building, addictive storylines, and loveable characters to grow with and get attached to. Like most book series, there's no better place to start than the beginning.
Thomas Ward is the seventh son of a seventh son and therefore is assigned to be the assistant to the local Spook. He must learn how to exorcise ghosts, contain witches, and bind boggarts, but when the evilest witch in the county gets freed, the real horror begins.
The Spook's Apprentice is an absolute prize for any young dark fantasy lover, being equal parts petrifying and fascinating, and kids will eat up the wonderfully crafted world created by Joseph Delaney.
9. The Night Gardener – Jonathan Auxier
Kids may already recognize Jonathan Auxier's name from all his other great MG books like Peter Nimble and His Fantastic Eyes and Sweep: The Story of a Girl and Her Monster, but The Night Gardener is by far his most frightening.
Molly and Kip are two abandoned siblings desperate for a home who decide to work for the Windsor family, who live far away from the city. At first, their new home seems safe and non-threatening, but as time goes on, the more they realize something sinister and malevolent is hiding beneath the shadows.
It's a chilling tale filled with suspense and mystery, one that'll have readers turning the pages addictively and desperately asking, "What on Earth is going on in this house?" It's the best kind of confusion and Auxier manages to craft a story filled with tension without it ever feeling too boring or drawn out.
A mesmerizing read that'll get your heart pumping, The Night Gardener marks Auxier as one of the finest middle-grade authors currently writing.
8. Scritch Scratch – Lindsay Currie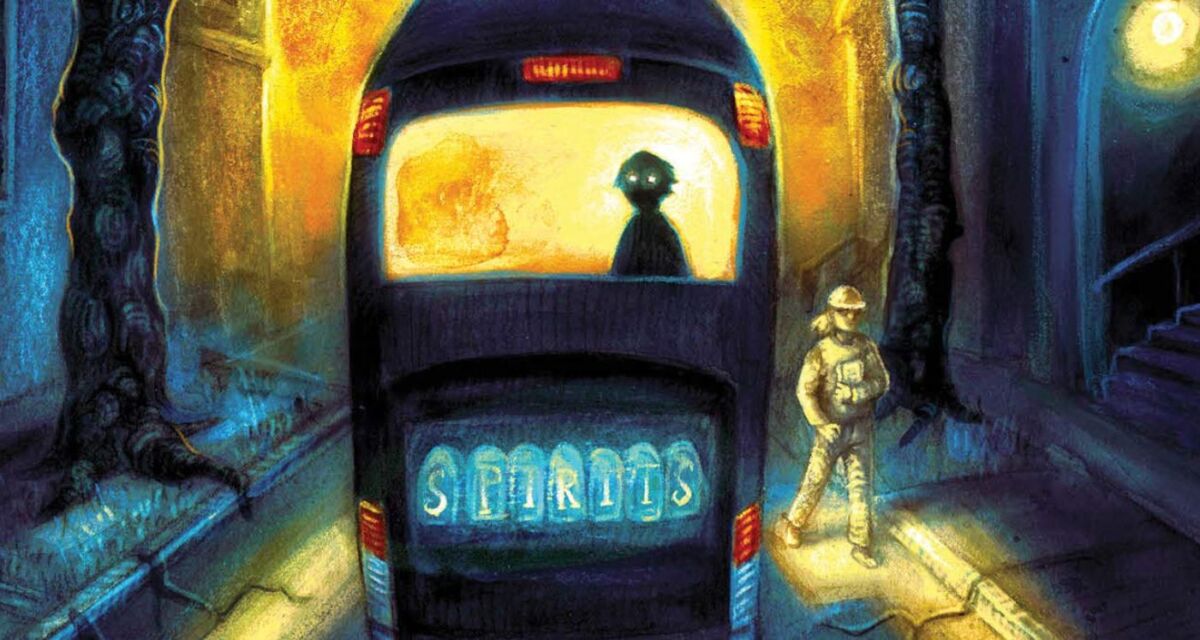 What kid doesn't love it when a book they read begins with a map? Beginning with a glorious map of all the haunted places in town, Scritch Scratch follows a young girl named Claire whose dad starts a ghost tour bus company. It's all silly games at first until Claire goes on this tour — and suddenly has a ghost following her around after.
The idea of a ghost seemingly haunting just you is enough to send shivers down any kid's spine but Lindsay Currie offers even more in terms of thrills and scares. Filled with likeable characters and scenes so frightening you'll find yourself holding your breath throughout most of them, Scritch Scratch is an absolute must-read for any reader brave enough to go on its ghost tour.
7. Spirit Hunters – Ellen Oh
You can't have a list of the best horror books for kids without at least one of them being about a haunted house, and when it comes to haunted house stories starring kids, Spirit Hunters is one of the best. It's bad enough that Harper has to move to a whole new city but then she hears rumors that her new house is haunted. She's not sure she believes those rumors, but she starts to when her younger brother Michael starts acting strangely.
The setting of a haunted house is delightfully spooky enough, but Ellen Oh offers a lot in this book that kids are sure to adore. Loveable characters, an unsettling atmosphere, and a story so thrilling it'll keep readers on their toes throughout are just some of the many things to love.
The first book of a trilogy, Spirit Hunters is a modern classic in MG horror and will appeal to any kid who wants a good scare.
6. Nightmares – Jason Segel & Kirsten Miller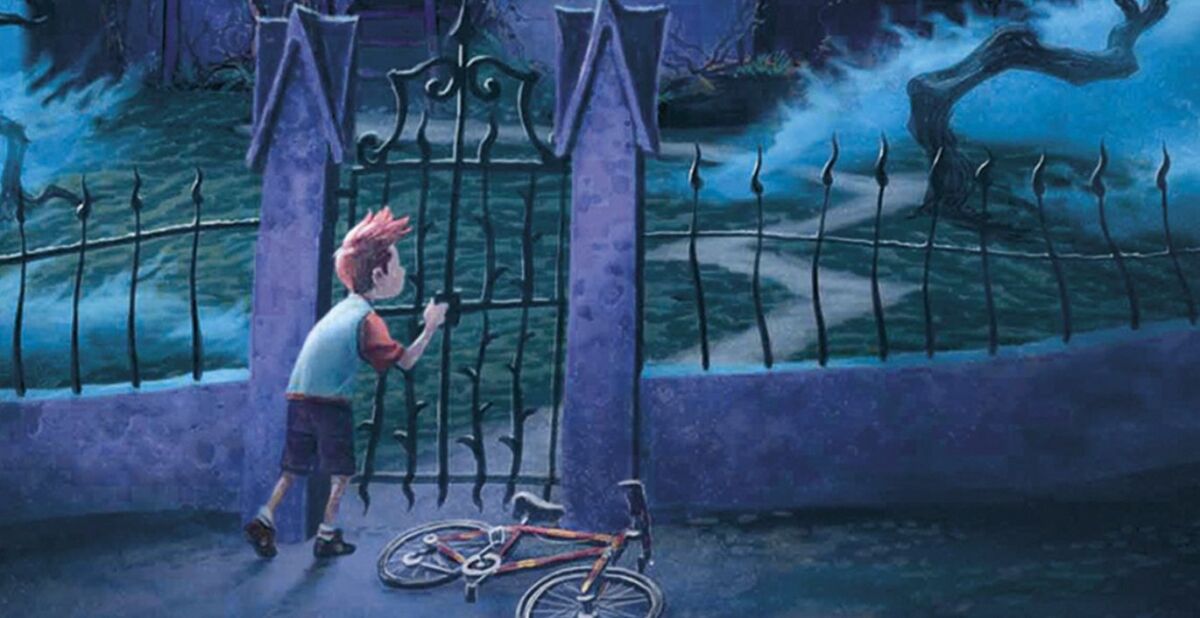 Charlie Laird is just a young kid, but it already feels like his life is filled with unmanageable problems. First, his dad has a new wife who he's pretty sure is a witch. Second, they had to move into her horrid purple mansion which is not a place he wants to be living in. Third, he experiences nightmares — and now it seems they're starting to slip outside his dreams and into the waking world.
You probably already recognize Jason Segel's name from 2011's The Muppets, but Segel excels in storytelling too along with his terrific co-author Kirsten Miller. Creepy, charming, and unique, Nightmares provides a tale both funny and frightening for any kid looking for an eerie adventure.
Just like Spirit Hunters, this is also the first book of an amazing trilogy and young readers are sure to want to get their hands on the sequels right after finishing this one.
5. City of Ghosts – Victoria Schwab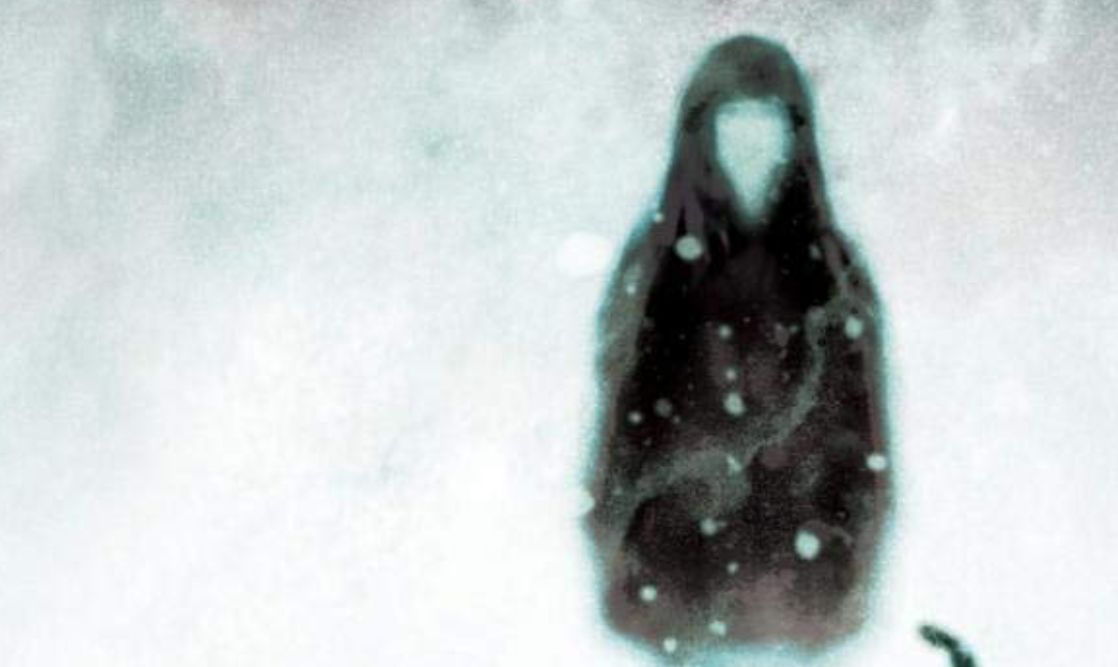 Victoria Schwab is an author known more for her adult fantasy novels, but City of Ghosts is every bit as engrossing and well-crafted as many of her earlier works, as well as a terrific read for kids who'll no doubt have an easy time liking and relating to the protagonist Cassidy. Cassidy Blake is an ordinary kid who one day gets saved from death by a ghost named Jacob. Because of this, she gains the ability to see ghosts all around her — and not all of them are friendly.
Kids are certain to fall in love with just about everything in this book, from the endearing characters to the fantastic world-building to the wonderfully spooky atmosphere created by the luscious writing. They're also certain to immediately want the rest of the series after finishing since City of Ghosts is the first book of a trilogy.
Delightful from the first page to the last, City of Ghosts is a horror book that deserves a spot on the bookshelf of every kid who loves creepy stories.
4. Small Spaces – Katherine Arden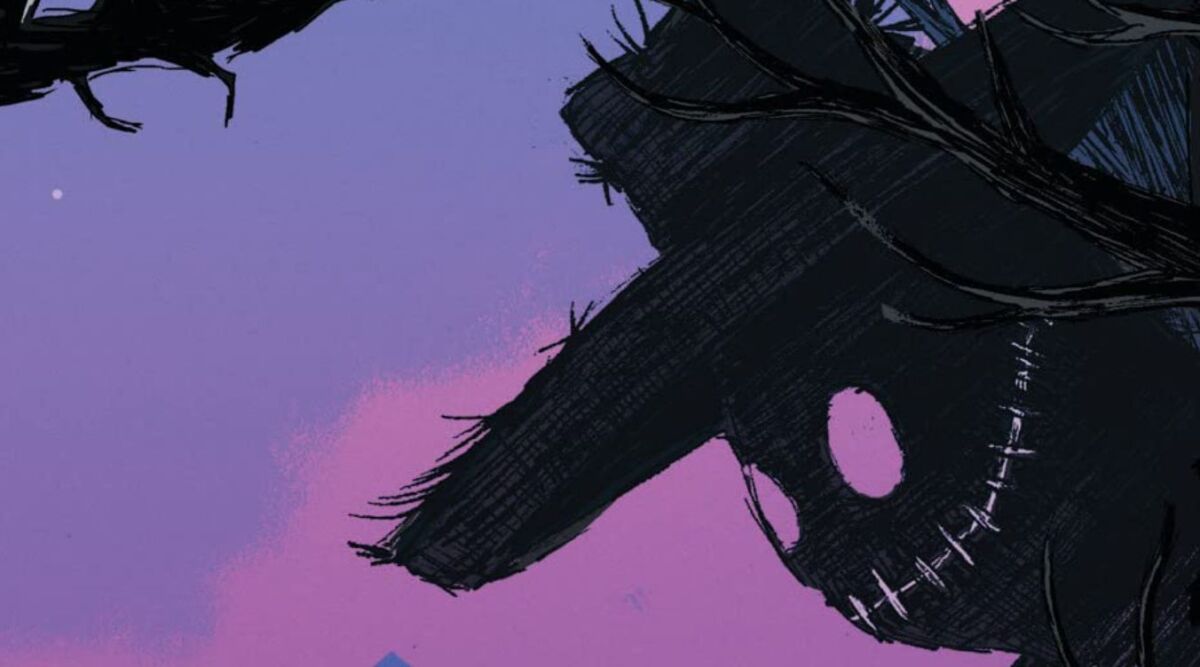 If the only fictional scarecrow you know is Dorothy's loveable friend from The Wizard of Oz, get ready to have your view of scarecrows turned upside down. While also mostly known for her adult fantasy books, Katherine Arden knocks it out of the park with her middle-grade debut Small Spaces, writing a story so bone-chilling that any kid reading it at night will be doing so with all the lights on, even if no scarecrows live nearby.
When Ollie and her class go on a school trip and the bus breaks down on the way home, their teacher goes to a farm for help. But the strange bus driver has some advice for the kids left behind in his care: "At nightfall, they'll come for the rest of you." What happens next is a hair-raising tale certain to have readers breathless as they eagerly anticipate what happens next.
There are multiple sequels, too, so if you liked Small Spaces, you're sure to like all the books succeeding it. Be forewarned, though: this book may have you permanently looking at scarecrows differently.
3. Nightbooks – J.A. White
For a kid bookworm, there's nothing in the world better than stories. But what happens when you find yourself in one, and more specifically, a terrifying one?
Nightbooks follows Alex, a boy imprisoned by a witch and forced to tell her a scary story each night in order to stay alive. While Alex has loved these stories his whole life, he knows most of them don't end happily ever after and the more stories he tells, the fewer he'll have to guarantee his survival. He's got to act fast if he wants this scary story to end differently.
Captivating, suspenseful, and spine-chillingly fun, Nightbooks is guaranteed to resonate with any kid with a deep love for reading books, especially spooky ones. Young readers will find it easy to resonate with Alex and root for him as he uses his wits to find a way to escape his dire situation. There's a Netflix movie too and a sequel called Gravebooks if you can't get enough of the world created by J.A. White.
2. Juniper Berry – M.P. Kozlowsky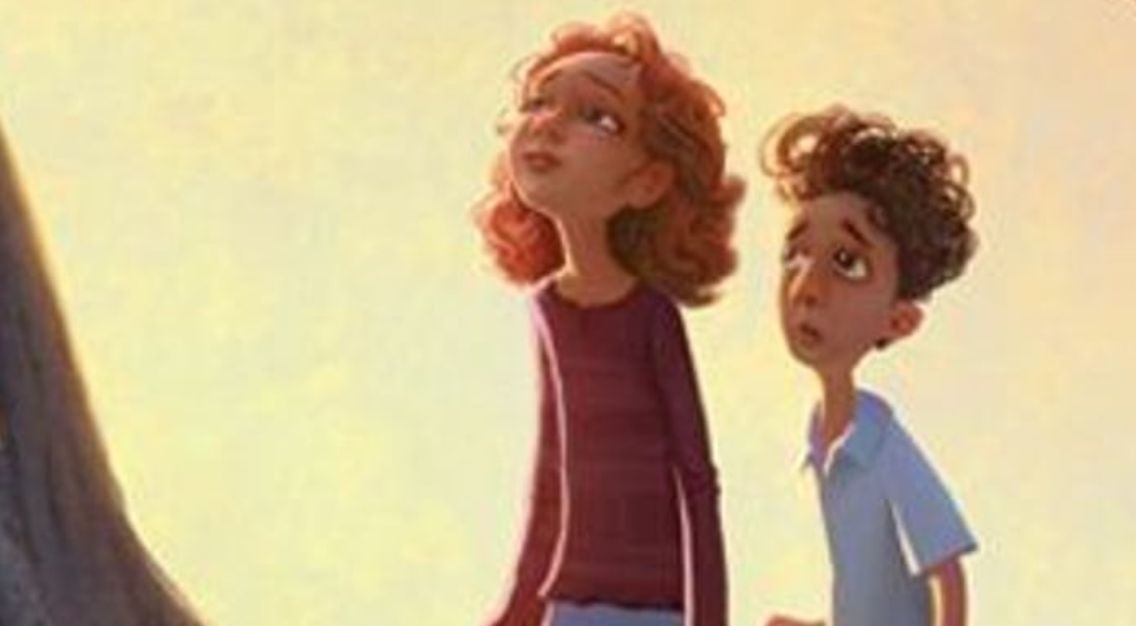 Juniper Berry's parents have been acting weird lately and Juniper can't shake the feeling that something's wrong with them, almost like they're not the parents she grew up with. One terrible rainy night, she discovers she's right — and she'll have to muster up the courage to face demons lest things get even worse.
It's an imaginative and unique story led by a strong-willed protagonist and paired with excellent illustrations by Erwin Madrid, ones that really contribute to the goosebumps-inducing atmosphere the book creates. M.P. Kozlowsky has created an absolute gem of a children's horror book with Juniper Berry, one that readers will have a difficult time putting down once they begin the first chapter.
1. Coraline – Neil Gaiman
You've probably already heard of or even seen the animated film, but Coraline by Neil Gaiman is still a wonder to experience in book format. Many of Gaiman's works are great for younger horror fans, really, but Coraline remains the easiest one of his middle-grade bibliography to recommend. There's just so much to like about Coraline — both the title character and the book — that any kid who chooses to read this novella is sure not to forget it for a long, long time.
The book follows Coraline, a spunky adventurous kid who finds a door in her new home leading to a place just like the one she lives in, save for one major difference: everyone in this place has buttons for eyes. Is this world really as great as it seems or is there something sinister happening beneath it all?
Vividly written and delightfully eerie, Coraline is guaranteed to stick with any kid who dares to explore its dark world and experience its creepy story.
READ NEXT: 25 Best Free Horror Games of All Time
Some of the coverage you find on Cultured Vultures contains affiliate links, which provide us with small commissions based on purchases made from visiting our site. We cover gaming news, movie reviews, wrestling and much more.