Mamoru Hosoda has always played in the realms of fairy tales with his films, be it a story about a mother raising a pair of werewolf siblings in the whimsical and heartbreaking Wolf Children, an orphaned boy and a lone warrior (who so happens to be a bear) coming together in a tale of fatherhood in The Boy and the Beast, or a small child learning to accept his new younger sister with the help of a time-altering magical garden in Mirai. He also has a knack for immersive online worlds and how they blend into reality like the action-packed Summer Wars and his two Digimon Adventure films (Digimon itself being a sort of fairy tale as well), and a soft spot for young romance that's present in nearly all of his films.
All of these things come together in spectacular fashion in Hosoda's latest film, Belle, which takes direct inspiration from the classic Beauty and the Beast fairy tale but gives it a truly modern update by setting most of it in a massive virtual world. As is expected from Hosoda's Studio Chizu, the art and animation are nothing short of incredible. It's at times downright breathtaking. There's constant gorgeous imagery throughout the film and it offers a diverse feast for the eyes with its inspired realizations of online spaces and the way it differentiates its look from the real world in both color and style. Belle is one of Hosoda's best-looking and most ambitious films right off the bat, but by its end it also manages to be one of his best and most compelling stories.
The film centers on high school student Suzu (Kaho Nakamura), who lives a mostly lonely life in her rural Japanese prefecture. Suzu lost her mother, who she was extremely close with, when she was a little girl, and the experience has left her reserved and unable to express herself like she used to. Her mother taught her everything about music, but Suzu's love for it, as well as her beautiful singing voice, seem to have disappeared with her that day. Hosoda is always great at delivering meaningful montages, and Belle has one of Suzu and her mother early on that sets everything up in a moving and effectively poignant way; it's almost a whole film in itself.
Suzu's life changes when her one friend, Hiro (Lilas Ikuta), introduces her to U, a massively popular online system (think every social media site and video game all in one virtual reality world) where you create an avatar and can start anew. Here, Suzu takes on a new appearance – modeled after her outgoing classmate Ruka (Tina Tamashiro) – and finally feels like a truer version of herself, so much so that she lets loose and sings for the first time in ages. The power of her voice (Nakamura does the genuinely wonderful singing as well) gets a lot of attention in U, and before she knows it, Suzu, or "Belle" as she comes to be called in the online world, quickly rises to become one of the platform's biggest stars.
The film doesn't take as much advantage as it could in exploring what it means to be an anonymous superstar for Suzu (we're told all of the money she receives is immediately donated to various charities), which can feel like a missed opportunity. But the story isn't too concerned with that aspect, instead choosing to focus on how Suzu's newfound confidence comes through into her real life and her relationships to others. Her past trauma has allowed her to empathize better and help people with their own problems, which is partly why she takes a special interest in a mysterious U avatar known as Dragon (Takeru Satoh), the virtual world's toughest fighter who is reviled by most of the other users.
Things do indeed play out between Belle and Dragon much in the same way we're used to seeing from Beauty and the Beast adaptations (the film even restages Disney's iconic ballroom scene for a minute), but what's surprising is how this only takes up the middle portion of the full story. Dragon doesn't appear until a solid 45 minutes in, the fairy tale plays out, and then ends in a completely different and unexpected way. Then the movie keeps going for another 40 minutes.
This ends up being Belle's greatest strength, taking what already could've been a great straightforward version of a story we know and then turning it into something else entirely while still staying true to its core ideas. It's the ideal modern take on the classic material, one that uses the added layer of virtual worlds and identities to create something that often feels transcendental.
Belle is a spectacular tale of the small miracles of the internet; how online worlds, and more importantly online connections, can lead to literal escape in the real world. It's not without its flaws of course – some moments become overlong to the point of cheesiness, and one too many characters somehow manage to figure out Suzu's virtual alter ego, but these less stellar aspects of the film are largely overcome. Part whimsical fairy tale, part high school drama, part cyber mystery, and all wondrous to look at, Belle is one of the most inspired and imaginative animated works of the past few years.
READ NEXT: 10 Best Animated Movies of the 2010s
Some of the coverage you find on Cultured Vultures contains affiliate links, which provide us with small commissions based on purchases made from visiting our site. We cover gaming news, movie reviews, wrestling and much more.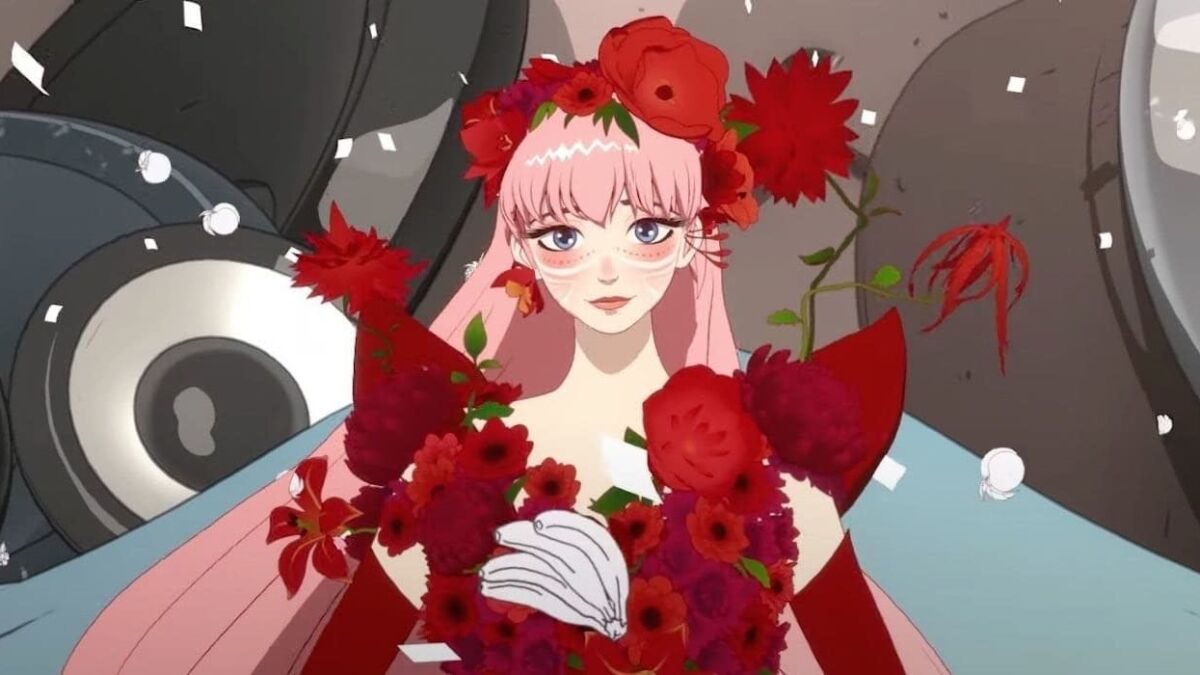 Verdict
Belle is a wondrous and original take on fairy tales and online worlds that is easily one of Mamoru Hosoda's very best films.