Five years ago, Netflix revived the cult-favorite comedy with a controversial fourth season that saw the Bluth family divided into a series of solo but interconnected adventures. The complex, puzzle-like story structure was divisive, with most of the criticism centered on the lack of character interaction that defined the original show. As Michael Bluth (Jason Bateman) always says, family is the most important thing. When Michael finally made good on his long-standing threat to leave his family behind, Arrested Development's fourth season was left as fractured as the Bluth clan.
Season five (the half of it we have so far) attempts a return to form for Arrested Development. By the end of eight episodes, it's well on its way. The whole Bluth family comes together again for Lindsay's (Portia de Rossi) Congressional campaign, and to award themselves "Family of the Year." It may have taken a little bit longer this time, but as always, Michael returns home (his empty threats to leave forever have become one of the series' main themes and better recurring jokes).
The first couple of episodes move slowly as we catch up with each of the Bluths and check in on the plotlines left dangling at the end of last season. These episodes come dangerously close to season four, with large doses of recap from narrator Ron Howard, and the characters spread out across the US and Mexico. But just as we start to feel as if creator Mitch Hurwitz has made a huge mistake, Michael accidentally walks into a room containing his entire family. And from there, we begin to ease back into the familiar comedic rhythms that made Arrested Development the whip-smart and hilarious show fans so fondly remember.
As the season progresses, the self-aware, self-referential tone of the original series begins to re-coalesce. As expected, there are plenty of callbacks to the running jokes that tie the show together, as well as some great new gags added to the AD lexicon. There are doses of the kind of biting political commentary found in the original run, updated for the Trump era (though the season is set in 2015), and meta-commentary on the trials and tribulations the show itself has faced.
Though there's less of some characters than fans might have hoped, this season frequently gathers most of the family together, and has plenty of the Bluth-on-Bluth repartee that was missing from season four. The whole cast seems able to step back into their roles as if they'd never left, their characters playing off of one another in familiar ways. The relationship between (adopted) kissing cousins George Michael (Michael Cera) and Maeby (Alia Shawkat) is one of the season's highlights. We've seen them grow up together over the last fifteen years, and both the actors and their characters have evolved into some of the funniest members of the cast. Shawkat in particular delivers one of the season's best performances, handling some of Maeby's most absurd schemes with impeccable comedic timing.
Even with all of that in its favor, season five isn't a perfect recreation of the original series, though it sometimes nears it. The laughs don't come quite as fast, nor are they as layered and subtle. The episodes are largely serialized, more like season 4 and less like the self-contained and tightly-plotted stories of classic Arrested Development. There are a number of inconsistencies in the timeline, and some plotlines from last season are either dropped or altered. Generally this would be forgivable in the pursuit of a better show, but feels out of place for the hyper-continuity-aware AD.
A number of outside forces also stacked the deck somewhat against the fifth season. Portia de Rossi announced her retirement from acting, only returning for select scenes out of love for Hurwitz and the show. She's noticeably green-screened into a number of group shots (another awkward problem this season carries forward from the last), and her absence is felt by the half-season's end. Buster isn't around as much as one would hope due to Tony Hale's busy schedule. And without Lindsay to play off of, David Cross' Tobias – often the funniest character – is left without much to do.
Season five's premiere has also been bogged down by the controversy surrounding Jeffrey Tambor, who plays George Sr. Shortly before the end of production on Arrested Development, allegations surfaced that Tambor had sexually harassed his assistant, Van Barnes, and an actress, Trace Lysette, on the set of the Amazon show Transparent. After an internal investigation by Amazon, Tambor was fired from his Emmy award-winning lead role as trans woman Maura Pfefferman. The accusations had little impact on the filming of Arrested Development, but the premier has been inextricably linked to Tambor's alleged misconduct.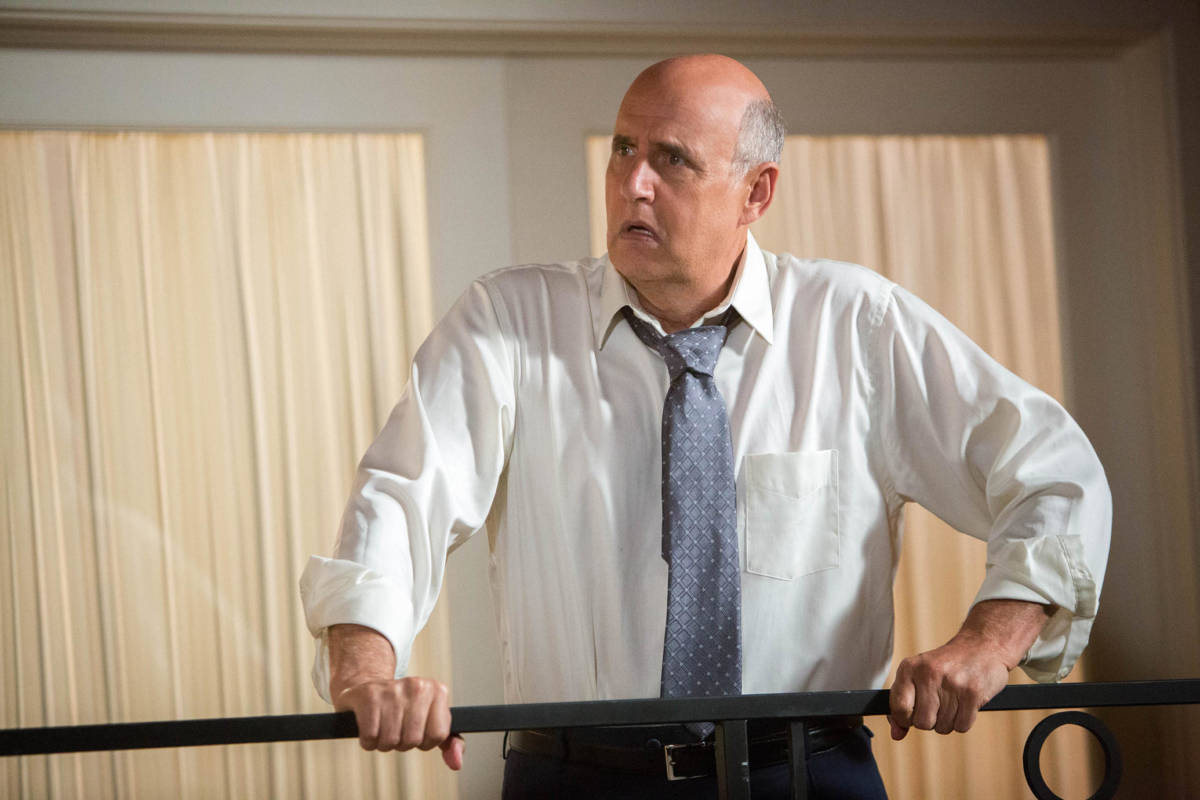 Further muddying the waters, the cast recently sat down for an interview with the New York Times in which Jessica Walter, who plays Bluth matriarch Lucille, tearfully recounted a day on set that the volatile temper of her on-screen husband Tambor (sitting just a few feet away) erupted in her direction: "In almost 60 years of working, I've never had anybody yell at me like that on a set and it's hard to deal with, but I'm over it now." Some of Tambor's male co-stars appeared to jump to Tambor's defense, excusing his "difficult to work with" behavior as commonplace in the entertainment industry. After an intense backlash online, Jason Bateman and Tony Hale have both apologized for not being more supportive of Walter.
All of this baggage undoubtedly weighed down the premiere of a season that was already sagging under the pressure of years of high expectations. It's unlikely that Arrested Development's fifth season was ever going to scratch the itch fans were left with when the original run was canceled in 2006. But in spite of that, Hurwitz and company do their best to recapture the lightning they bottled fifteen years ago. And they get pretty damn close. It may not be all it once was, but even an imperfect Arrested Development is still funnier than many of the comedies on-air today. Here's hoping the back half of season five brings the Bluths even closer to their former glory, or lack thereof.
https://www.youtube.com/watch?v=gXg2_yExgVY
Some of the coverage you find on Cultured Vultures contains affiliate links, which provide us with small commissions based on purchases made from visiting our site. We cover gaming news, movie reviews, wrestling and much more.