The first Academy Awards were held in Los Angeles in 1929. It lasted fifteen minutes. Since then, the Academy Awards, more commonly known as the Oscars, have grown in prestige as well as significance. Oscar winning actors establish an instant legacy. But even among Oscar winners, there are levels of distinction. In the ninety-three year history of the Academy Awards, just twenty-one male actors have won multiple acting awards. It is even more rare to have won Oscars for both Best Actor and Best Supporting Actor. These are the only six men to ever do it:
1. Jack Lemmon
Best Supporting Actor – Mister Roberts (1955)
The then thirty year old Jack Lemmon starred opposite screen legends James Cagney and Henry Fonda in the mid 50s Navy film. In the company of true Hollywood immortals, Lemmon not only holds his own, he steals the show. As the manic Ensign Pulver, Lemmon shifts between tones of comedic relief and loyal brevity. His 1955 nomination was the first of his eight career Oscar nods.
Best Actor – Save the Tiger (1973)
With his win for Save the Tiger, Lemmon became the first actor to win Oscars for both lead and supporting roles. The consummate actor plays Harry Stoner, a struggling businessman who is trying to reverse his fortunes amid a midlife crisis. Roger Ebert summed up Save the Tiger as "essentially a virtuoso piece of movie acting. Jack Lemmon holds the movie together by the sheer force of his performance". The 1973 Best Actor category was a legendary field. Lemmon beat out fellow Oscar winners Marlon Brando, Jack Nicholson, Robert Redford and Al Pacino.
2. Gene Hackman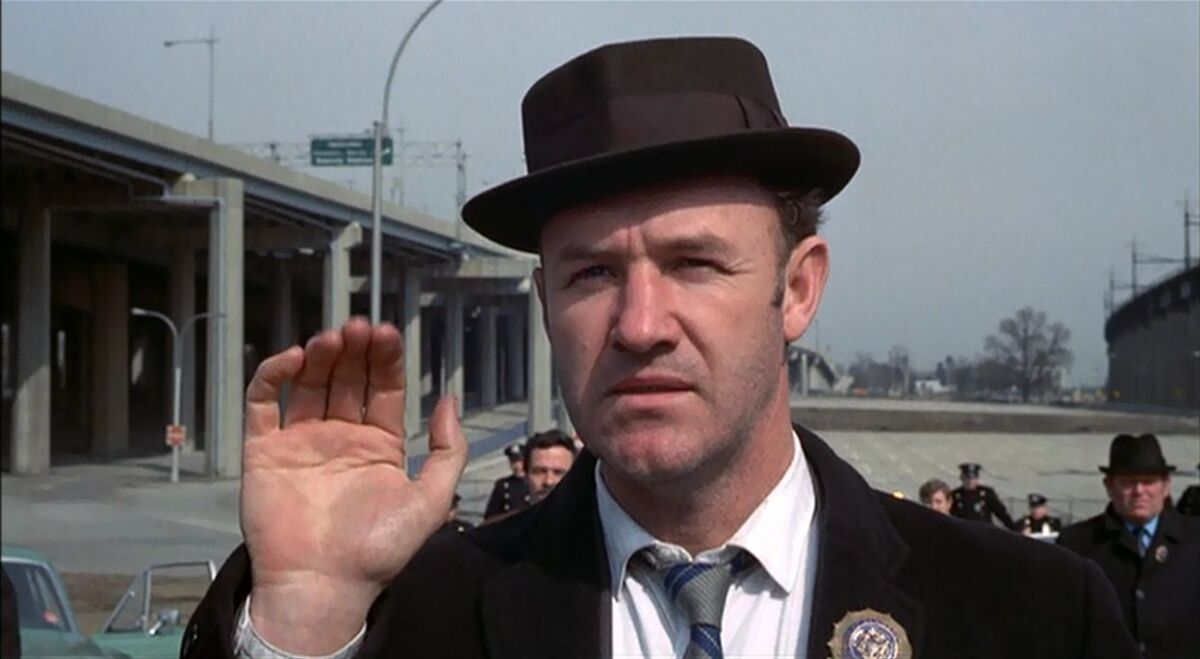 Best Actor – The French Connection (1971)
The French Connection stars Gene Hackman as Jimmy "Popeye" Doyle, the no-nonsense New York narc cop. The film won Best Picture and gave the forty one year old actor his first Oscar win in the third of his five career nominations. With his performance as the dynamic Doyle, Hackman emerged as a genuine Hollywood heavyweight. However, he was not the first choice for the part. Director William Friedkin originally wanted Jackie Gleason for the now iconic role but because Gleason's last film was a flop, the production company was unwilling to cast him.
Best Supporting Actor – Unforgiven (1992)
As "Little" Bill Daggett, Hackman delivered perhaps the most memorable performance in the best movie from 1992. At the age of 62, Hackman scored the second of his two career Academy Awards as the brutal small town sheriff in Clint Eastwood's masterpiece. His turn as the ultra violent Daggett played perfectly against Eastwood's redeemed antihero killer. Hackman initially passed on Unforgiven because he felt it was too violent and had to be convinced by Eastwood to take the role.
3. Robert De Niro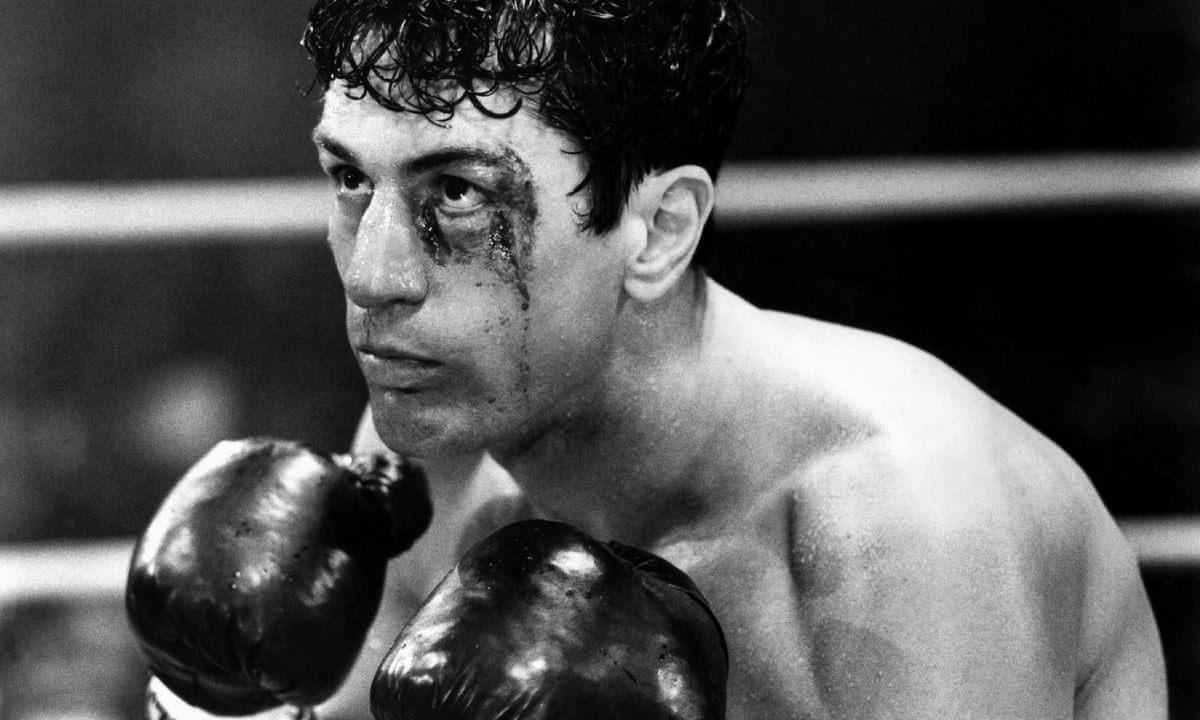 Best Supporting Actor – The Godfather Part II (1974)
Robert De Niro plays the younger iteration of perhaps the most iconic film character of the twentieth century. As Vito Corleone, De Niro captured Oscar gold just as Marlon Brando did two years earlier. It marks the only instance that two actors have won an Oscar for portraying the same character. In the entire film, De Niro speaks just eight words of English. He moved to Sicily to live for three months while learning to speak Sicilian.
Best Actor – Raging Bull (1980)
Raging Bull is the gritty biopic of boxer Jake LaMotta that gave him the Oscar for Best Actor, and De Niro is captivating as the troubled pugilist. In a performance that pulls no punches, Raging Bull represents the last Oscar win for the legendary actor amid seven career acting nominations. De Niro was personally trained by LaMotta for the role and even stepped into the ring himself. He won three out of four professional bouts.
4. Jack Nicholson
Best Actor – One Flew Over the Cuckoo's Nest (1975)
Nicholson has a total of twelve acting Oscar nominations, most among male actors. His first win for Best Actor came as R.P. McMurphy in the film adaptation of Ken Kesey's 1962 novel. As McMurphy, Nicholson delivers an incendiary performance although producer Michael Douglas initially wanted Gene Hackman for the part. It was only after Douglas saw his magnetic performance in 1973's The Last Detail that he considered Nicholson for the role.
Best Supporting Actor – Terms of Endearment (1983)
In the 1983 comedy/drama, Jack plays retired astronaut Garrett Breedlove. He is only in a handful of scenes, but he steals every one of them. Burt Reynolds was first cast in the supporting role but he dropped the part to star in another film. Upon reading the script, Nicholson immediately identified with the role, stating, "I could play that guy. I know just how that guy feels". The resulting performance is a beautiful blend of assured enthusiasm and brilliant satiric timing.
Best Actor – As Good As It Gets (1997)
Jack's second win for Best Actor came for As Good As It Gets. The film sees Nicholson play Melvin Udall, a pessimistic and OCD laden romance novelist. It is a poignant portrait of a cynical curmudgeon and his pursuit to be a better man. In both films where Nicholson won Best Actor, his female co-star also won Best Actress. Louise Fletcher for Cuckoo's Nest and Helen Hunt for As Good As It Gets, respectively.
5. Denzel Washington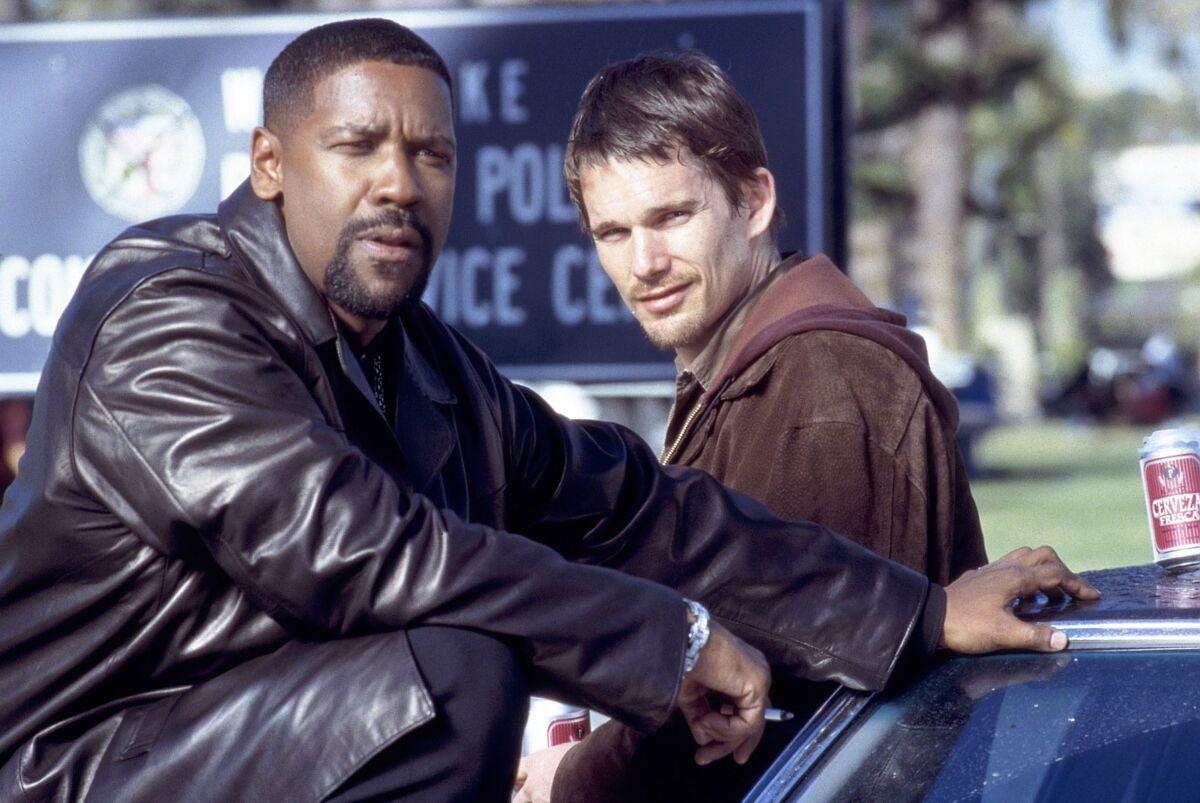 Best Supporting Actor – Glory (1989)
Denzel Washington was 35 when he won his first Oscar. The supporting nod came for the critically acclaimed American Civil War film Glory, about the Union Army's first African-American regiment. His transformation from a cynical, insolent slave to a courageous, selfless patriot is both intense and innovatory. Although Washington's character of Pvt. Silas Trip was fictional, his actions were based on a real person. His name was Sgt. William H. Carney and he was the first African-American soldier ever to win the Medal of Honor.
Best Actor – Training Day (2001)
With his win for Training Day, Denzel became the most recent actor to accomplish the feat of winning in both acting categories. In perhaps his most villainous role, Washington turns in one of his most forceful performances. He stars as Alonzo Harris, a devious LAPD narcotics officer who is both professionally and morally corrupt. Denzel takes the prototypical tough cop character to new extremes and according to Roger Ebert, "makes Popeye Doyle look like Officer Friendly". Training Day marked number five of Washington's eight career acting Academy Award nominations.
6. Kevin Spacey
Best Supporting Actor – The Usual Suspects (1995)
Since 2017, the name Kevin Spacey has become synonymous with Hollywood Kryptonite, which is ironic for the actor who once played Lex Luthor. But from 1989 to 1999, Spacey compiled a string of brilliant performances in iconic films including Bryan Singer's thriller, The Usual Suspects. Spacey plays a small time grifter with cerebral palsy named 'Verbal' Kint, and it was Spacey's breakout performance that carries the film. And like that – he's gone.
Best Actor – American Beauty (1999)
Spacey has only been nominated for two Academy Awards, but he won both of them. Four years after winning his best supporting statue, the thespian took home lead honors for American Beauty. In Sam Mendes' acclaimed drama/comedy, Spacey acutely portrays Lester Burnham, an upper-crust family man who decides to revitalize his mundane existence. Of Kevin Spacey's character in American Beauty, Roger Ebert wrote: "He does reckless and foolish things…but he doesn't deceive himself; he knows he's running wild–and chooses to, burning up the future years of an empty lifetime for a few flashes of freedom." The 1999 characterization seems to eerily forecast the actor's career and illustrate his actual character.
READ NEXT: Oscars 2021 Predictions: Which Actors Will Win The Big One?
Some of the coverage you find on Cultured Vultures contains affiliate links, which provide us with small commissions based on purchases made from visiting our site. We cover gaming news, movie reviews, wrestling and much more.