VOTE: Your New Band of the Month for October 2015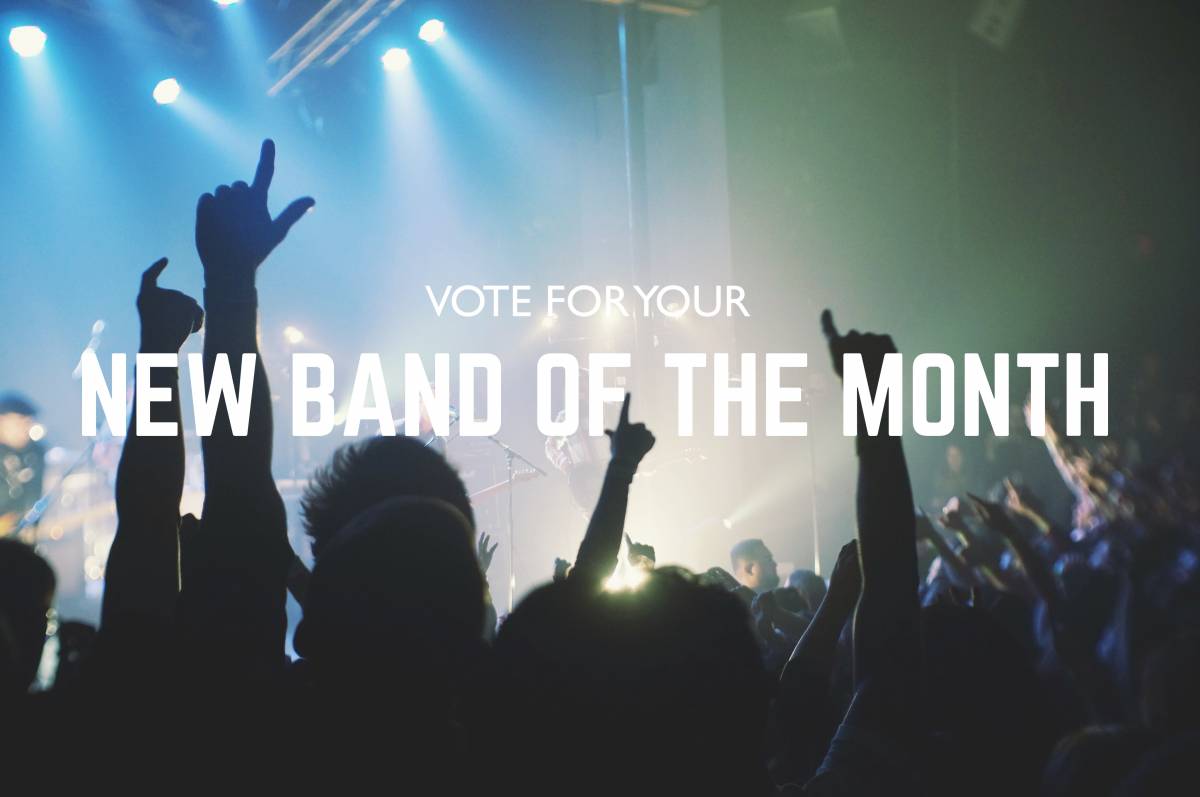 Last month we had another flyaway winner, so through this month of September that we currently reside in, Nolita View can be safe in the knowledge that they owned it. However, we're galloping through September, and as it's end is drawing near, it means it's time to offer up your musical carrion for next month.
As with previous votes, you will offered five possible meals for October, via tasters here. Pick the tasters to the bone, and vote for the tastiest. Then, come the dawn of October morn, we and you shall know which band can proudly call themselves Cultured Vultures New Band of the Month for October. If I'm honest, it's a bit of a mouthful, but it won't matter because you too, having voted for them, will have a mouthful (metaphorically speaking) of them to dine on all month.
Get listening. Getting voting.
---
Beds In Parks

Whilst 'Beds In Parks' may sound like a government initiative (you know, if they weren't evil, etc.), and a damn good one at that, it isn't. It is instead the combined effort of The History of Apple Pie's Joanna Curwood and Hatcham Social's Finnigan Kidd, so whilst Beds In Parks may not be new, the whole certainly is.
The two-piece specialise in lo-fi rock 'n' roll of the DIY, found in a back alley, persuasion. Actually, they're definitely the kind of rock 'n' roll that you'd find occupying a bed in park should that initiative get the funding it deserves and go through finally.
They bring to mind a mix of The Velvet Underground, The Jesus and Mary Chain, The Vaselines, and The Breeders; leaning more into formers for rawness of tone and the latters for melodies. Scuzzy, fuzzy, and more than a little buzzy, but slack, groovy, and melodic enough that you'd want to hang out on a park-based bed to jam.
NOMINATED BY: Morgan Roberts
---
Angelic Milk

And so begins another paragraph or two in which I bemoan my old age and lack of youthful talent, because Angelic Milk started making fuzzy sound waves spread from her bedroom to the wider world at just 15. I mean, sure, I was high and making fuzzy waves in my bedroom, and sporting shoulder length hair, but, suffice it went no further than that.
Comparatively, the now 17-year-old Sarah Persephona from St Petersburg is fronting her own musical project in Angelic Milk and has recently released the quietly sublime Pale, a confident and strung out 6 track EP that's all hypnotic, lo-fi coated, roughshod mood-pop. The tracks are often slowburning, heavy on the atmosphere, and amped on fuzz, but the melodies intoxicating enough to keep you hooked.
There's a certain amount of teenage angst and youthful fire to Angelic Milk, but there's a serious darkness around the edges of these songs that is old beyond her years. Less Teen Age Riot, more Teen Age Ritual.
NOMINATED BY: Morgan Roberts.
---
FEHM

You know what's at the end of October? No, not November. Well, I mean yeah, but that's after the end of October, so there! No, at the very end of October is Halloween, and because of this, October is generally attributed a ghoulish vibe throughout. Which is exactly why FEHM should be October's band of the month.
Aside from being a rather spectacular band, it could be argued that FEHM's brand of gothified post-punk is also rather spooktacular. It could be argued, but that would be just obscenely cheesy and undermining, so I won't do it. But come on, who doesn't want some excellent goth punk through the month of October, or any month for that matter. Have you seen the world?
The Leeds -based four piece thrash out a sound that mixes a little bit of new and old, infusing eery and ethereal atmospherics, sci-fi synths of the B-movie variety, fuzzed out bad trip psychedelia, rumbling low-end rhythm 'n' groove, post-punk's out-there and alien take on punk's anarchy, and gutter dwelling garage rock. The band make quite a racket that touches upon classic goth acts like Bauhaus, and the more modern take of Eighties Matchbox B-line Disaster, with vocalist Paul Riddle sounding like Dave Vanian and Faris Rotter's rabid bastard offspring.
NOMINATED BY: Morgan Roberts
---
Honey Radar

Do you like your jingle to jangle? Woud you generally prefer your jangle be preceded by jingle? If so, you're certainly in luck with Honey Radar. You're as lucky as Winnie the Pooh had he a honey radar. You're as lucky as I am a terrible music writer for lazily making a play on a band's name. Again.
You see, Philadelphia's Honey Radar both jingle and jangle in that order. The DIYchedelic quartet, roughshod and surefooted, magic out a colourful, if grainy and distorted like a worn out VHS, blend of old school lo-fi indie and subdued garage rock that sound vintage and contemporary all at once.
If you're looking for a band that right straight to the point guitar pop with a rock n roll heart, these catchy and melodic jams with their distant vocals, fuzz, barely held together guitars are going to be just what you need. Coming from the some plains as The Velvet Undeground, Syd Barrett, and Guided By Voices.
NOMINATED BY: Morgan Roberts
---
Novembervägen
What do you get when you combine intense, flickering guitar riffs and war marching drums with a gorgeous, lilting Swedish vocal? Well, you get Novembervägen, obviously. Meaning 'November Road' (or Novemberroad if you want to get technical), this 5-piece manage to blend elements of post-rock, mathcore, metal, shoegaze and alt rock into some kind of wondrous ocular casserole.
This heady mix of influences means that they boast a frenetically varied output, with full releases shifting in tone more than a lengthy conversation with an increasingly drunk Jeremy Kyle. They certainly subscribe to the idea that their live shows should be an experience unto themselves, as vocalist Maya Bergman has in the past played most of the set draped in a white sheet, using two sticks to rhythmically weave it about her person like some kind of sultry wraith from the 5th dimension, which certainly makes their vibe spooky enough to fit the October vibe, if you ask me.
Whether she's singing actual lyrics or just an outpouring of gorgeous, gooey vowels, Bergman is the catalyst that brings this band to life, and the imaginative, never-do-the-same-thing-twice approach they take to songwriting sets them further apart still from the saturated post-rock scene. This is potent, punchy music and you need to fill your ears with it immediately.
NOMINATED BY: Callum Davies
VOTE NOW
Voting closes midnight September 31st