Next Thursday's episode of NXT UK will mark the debut of Rampage Brown, a staple of British wrestling since its resurgence in the 2010s. There's no argument about Rampage being a huge get for NXT's sister show, and that the brand is in need of a desperate breath of fresh air to a roster that's plagued by superstars with a smeared reputation.
Rampage has been a huge hit for most of the BritWres indie promotions, most notably winning the PROGRESS World Championship in the brand's early years and remaining a part of the main event scene for the following years. He went on to achieve a modicum of mainstream fame as part of the revived World of Sport Wrestling, though that didn't quite take off the way everybody expected it to. Rampage has since fallen into flux, slowly re-building his career as part of Revolution Pro Wrestling, and had his sights set on a return to PROGRESS as part of the 2020 Super Strong Style 16 (before COVID reared its ugly head).
With the upcoming debut on the horizon, we take a look at 5 feuds that Rampage Brown could sink his teeth into as he takes his first steps in NXT UK. Make sure you leave your own dream matches for Rampage Brown down in the comments below.
1. 'Bomber' Dave Mastiff
Big, bad, probably yer Dad.
Dave Mastiff and Rampage Brown have tangled several times throughout their respective careers, being the two premier heavyweights on the British indie scene for years prior to their jump to the big leagues. They've headlined a plethora of shows and wowed audiences with their ability to make a hoss-off something of a spectacle.
'Bomber' Dave Mastiff is set to battle Trent Seven in the semi-finals of the NXT UK Heritage Cup Tournament next week, should he go on to win the whole thing, that'd be a massive surge of momentum for the bearded man from the Black Country.
A TakeOver-worthy feud with Rampage Brown could be a huge way to cap off both men's rise to the top, giving Mastiff an extra leg-up into the title picture and Rampage a credible opponent for him to show off his best against.
2. Joe Coffey
Bit of an awkward one. Joe Coffey should not be on NXT UK television right now, not since being caught up in the SpeakingOut movements with some pretty serious allegations. Regardless, WWE continue to show that they have no soul and maintain their faith in Coffey as a major player in NXT UK. Which better guy to knock the leader of 'The Firm' off his pedestal than a debuting Rampage Brown?
Gallus are one of those features that I just can't get behind, and that's even before the whole drama over the summer. Despite that, I can admit that Joe Coffey has a strong in-ring chemistry against Rampage Brown, having stolen the show in their inaugural meeting for the Atlas Championship in PROGRESS. They brought the best out of one another, so perhaps they'd be perfect partners to do the same in NXT UK.
Even if this is Joe Coffey's final dance with the promotion before he steps back into the shadows until the heat passes, it's a match that needs to happen somewhere down the line. What better guy than a former NXT UK title contender to help put over the potential future of the brand?
3. Eddie Dennis
'The Pride of Wales' has taken a rather dark turn in his character progression. Now a sinister 'teacher', Dennis is building a new stable in NXT UK alongside Pretty Deadly. Dennis has preached that he's going straight to the top, but before he gets there, he must deal with a bunch of other talent that are looking to step up to title contention.
One of those names will likely be Rampage Brown. Dennis remains one of the most well-versed big men in all of WWE. Just go back and check out his work with Trent Seven and Mark Andrews if you need proof. Dennis can hang with the best of them, and is a huge star for NXT UK if they let him sprint. A match with Rampage could be exactly what both men need to get over with the mainstream audience.
Rampage should come out on top of one of their meetings, but this might be the perfect opportunity for Eddie's new trio to prove their worth to the roster.
4. Ilja Dragunov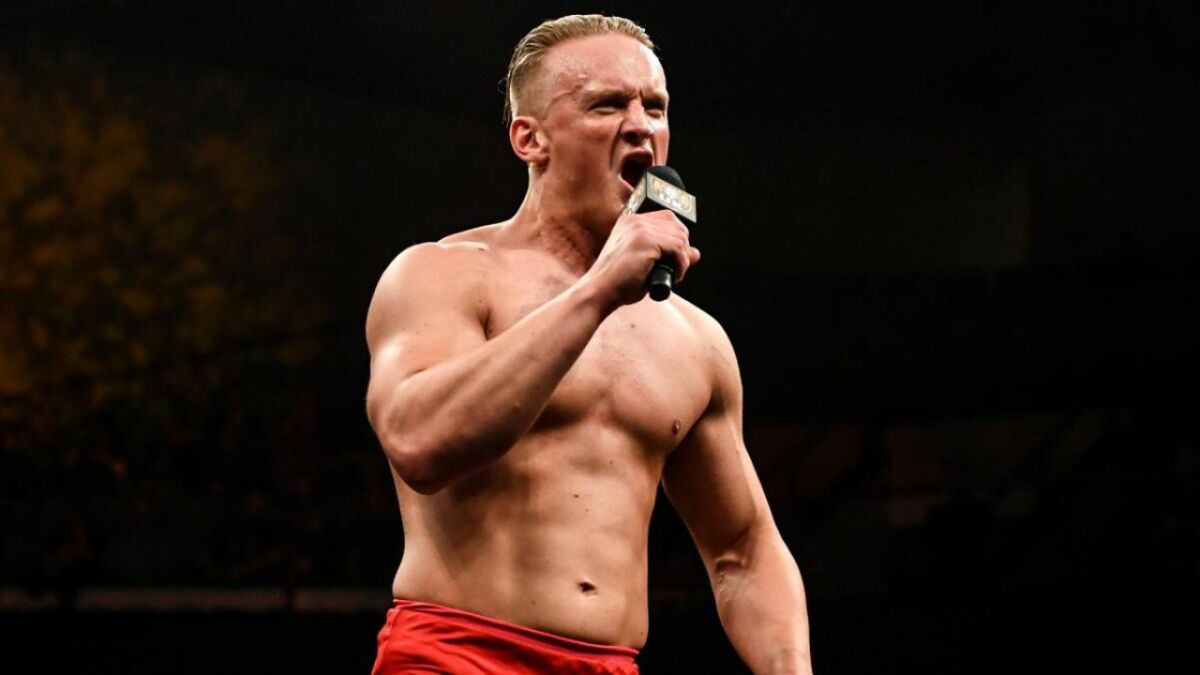 Having come off of a critically acclaimed NXT UK championship match with WALTER, Ilja has all sorts of momentum behind him as he continues his plight in NXT's EU extension. Whether he fights his way back to a rematch with 'The Ring General' or happens to seek other feuds as a rebranded heel, Ilja could be a breakout star for WWE.
With Rampage looking for a big statement to kickstart his NXT career, a match with Dragunov could be precisely what the world needs to see. Brown has an excellent track-record of working with smaller wrestlers, his hard-hitting style has meshed well with the likes of El Ligero, Noam Dar and Tyler Bate in the past, so a match with a performer willing to be battered and bruised could become one of NXT UK's most exciting dream matches.
Whoever comes out on top here will surely be WALTER's next contender.
5. WALTER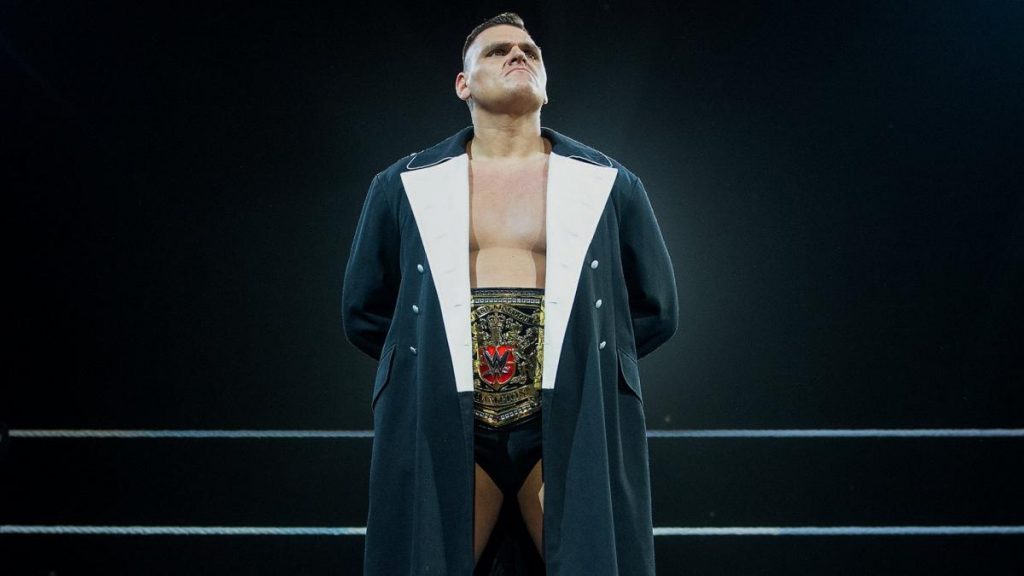 And that contender should be Rampage Brown. WALTER has been a phenomenal NXT UK champion, having held it for over a year and adding some hefty prestige to the already stellar lineage. COVID may have kept the NXT UK champion from defending, but his work since returning against Ilja Dragunov has been remarkable. With little left for WALTER to accomplish in NXT UK, it's about time we think of who could be the one to dethrone the champion.
As I previously mentioned, Rampage Brown has proven to be one of BritWres' most dependable stars and has done plenty to warrant his reputation as one of the reasons behind the scene's resurgence over the past decade. Rampage has been everywhere and done everything across the indie scene, much like Pete Dunne, Flash Morgan Webster, Mark Andrews and the rest of NXT UK's headlining stars have done. Rampage might be one of the few remaining talents with a chance at matching WALTER's star power, should he be the next NXT UK champion? Most definitely.
Either way, this would be a marquee attraction on any card.
READ NEXT: Who Should Be The Cover Star Of AEW's Video Game
Some of the coverage you find on Cultured Vultures contains affiliate links, which provide us with small commissions based on purchases made from visiting our site. We cover gaming news, movie reviews, wrestling and much more.