In a year with movies like Air and Tetris, it feels like we're eating at a origin story buffet now that BlackBerry is also soon to be released in theatres. From the title alone you can guess what this film is about, and what we get is a fascinating dive into the origins of the BlackBerry, which spearheaded the entire momentum behind the modern day cellphone.
After Mike Lazaridis (Jay Baruchel) and Doug Freglin (Matt Johnson) bungle a pitch meeting, Jim Balsillie (Glenn Howerton) arranges a separate meeting with them to offer his services. He'll help them take the company to greater heights, all he wants is a piece of the pie. While Doug is more reluctant to hand over the reins of the company to someone they don't even know, Mike wants Research In Motion (RIM) to get out of the red, so Jim joins the team. It's not quite the dream team he imagined, as the company is overdrawn and has been scammed in a deal they made with US Robotics, but he starts working on getting things back on track.
Director Matt Johnson, who is triple-hatting here, plays hard and loose with the facts a little – as is the case with every film based on a real life story – and crafts a compelling movie about the ebbs and flows of success.
It's been a moment since I've seen Baruchel on the big screen, and while he isn't exactly the actor I envisioned to play Mike Lazaridis, he makes it work. He starts the film being a little bit of a pushover, and gradually finds more agency the more success he gains. Unfortunately, he also becomes blinded by it, consumed with making the BlackBerry better and smoking out the competition. He compromises on his beliefs, yielding on his initial reluctance to outsource to China and only make things that are as close to perfection as possible. When there's so much on the line, you eventually settle for good enough just so you can get there a little faster.
Howerton plays Jim as this shouty, no-nonsense guy, who can't really connect with the tech guys, but also feels he doesn't really need to. Both Mike and Jim need each other, because Jim has connections and Mike is the brains. And Doug? Doug is focused on team morale and everyone having a good time. He struts around with a red bandana, and is just a walking consumer of popular culture. He's the organiser of movie nights at the office, and probably is the reason why the RIM office is decorated with movie posters.
There's so much humour in the movie itself, which helps paint these tech bros with an added nuance. Films of the 80s and 90s often portrayed men with interest in tech fields as dweebs or losers, a stereotype Johnson's film ardently steers away from. They're just regular people who enjoy their work, with a joyous camaraderie in their work culture that eventually gets stamped out as the company gains momentum in the tech world. The film utilises quite a fair bit of wide shots, so we get a sense of the environment first before we're brought in deeper to these private workplace conversations. It also manages to capture with veracity the mood and atmosphere of the times, and there's even an authenticity to the tech speak, which the film doesn't seek to water down for viewers.
There's a brisk pace to the film, as we move through the years and to that pivotal moment which changed BlackBerry's future forever – the release of the first iPhone. Suddenly, all the innovations that RIM pioneered with the BlackBerry become dust – that is the fleeting nature of success.
Review screener provided.
READ NEXT: It Happened One Night (1934) | Movies to See Before You Die
Some of the coverage you find on Cultured Vultures contains affiliate links, which provide us with small commissions based on purchases made from visiting our site. We cover gaming news, movie reviews, wrestling and much more.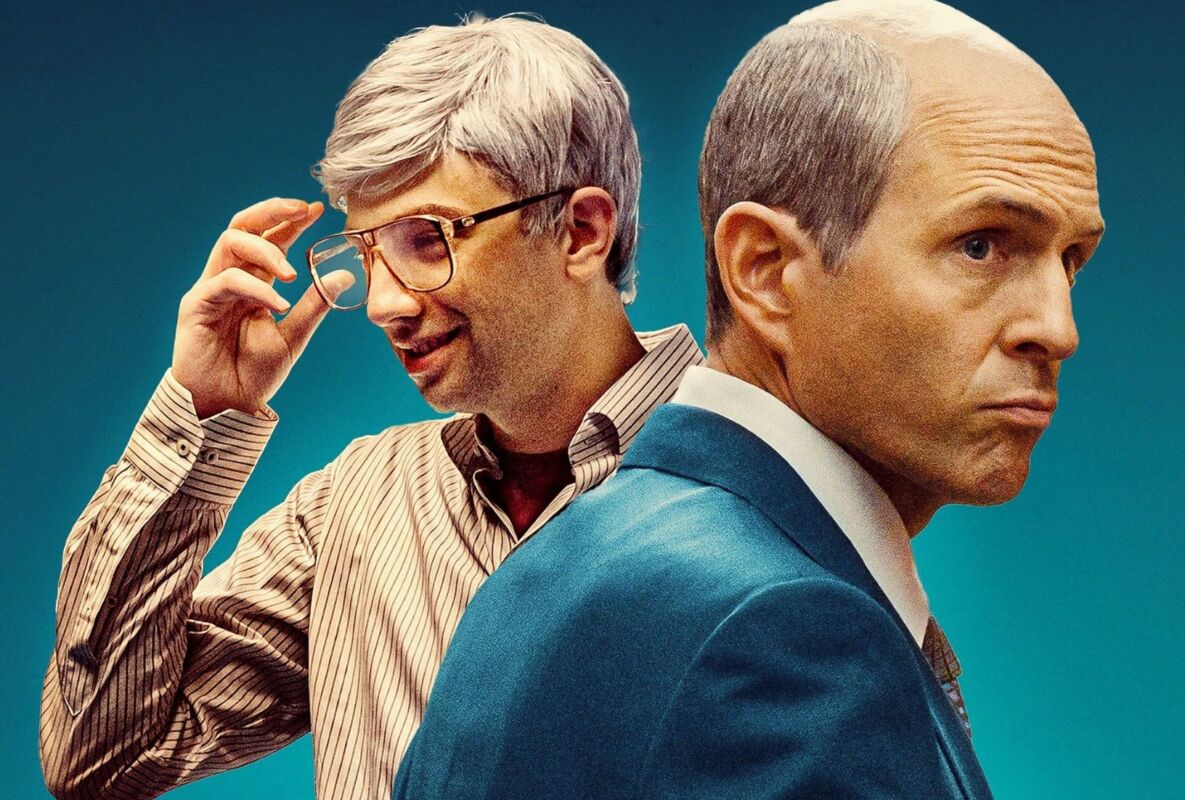 Verdict
It's amazing that it's taken so long for us to get a film about BlackBerry, but I'm glad Matt Johnson and company stepped in to tell the tale. Well-acted and briskly paced, the film unfolds with kinetic precision.