My favorite kind of redemption in film seems to be the kind where someone must pay a steep price to obtain the opportunity. In movies like Leaving Las Vegas, redemption is messy, violent, and has no choice but to end in utter tragedy. Yet, at some point in movies like these, one or even several characters have a moment to stand in the light, know the right thing to do, and carry it out. Under the Volcano is another along those lines.
However, I'm fond of the concept of redemption in movies in general. Most of us are. A second chance can be transformative, gradual over a prolonged period, as easily as it can be an act which lasts seconds and spans the flash of the rest of a character's life. Either of those approaches to the theme can be interesting to me.
Redemption can obviously suggest religion, or some sort of conversation with spirituality. Those movies are somewhere on any list I could ever make of the best movies about redemption. However, this theme is more than just an enormous villain contending with a change of heart, or someone who has a big break fall on them out of the clear blue sky. There are plenty of stories of failed chances for someone to be better than their usual choices, or better than circumstances have allowed them to be.
I like those, too.
This whole obsession with redemption is a larger subject I don't think I'll ever quite fully grasp in my own scope of understanding. Movies can at least leave me with some thoughts to go over, as I remain fascinated by this subject.
5. The Verdict (1982)
Director: Sidney Lumet
The Verdict takes a pretty good David and Goliath story, focusing on an alcoholic lawyer going against Boston's Catholic diocese in a medical malpractice suit, and creates a stunning character study of a human being rising out of the dark place they have made for themselves.
While it all sounds like Oscar bait, and while it was indeed nominated for several, The Verdict goes against your expectations. The screenplay by David Mamet, putting something inherently believable under big performances from the likes of Paul Newman and James Mason, helps with that.
The Verdict works so well as a redemption story because it goes further than simply stacking the deck against a once-great lawyer, perhaps terminally down on his luck. Newman's performance digs deep to find someone whose transformation into a man who cares is genuinely hard-fought every step of the way. The movie pays a lot of attention to these characters, even as it builds up the narrative of this showdown for justice and perhaps even the human soul.
4. 25th Hour (2002)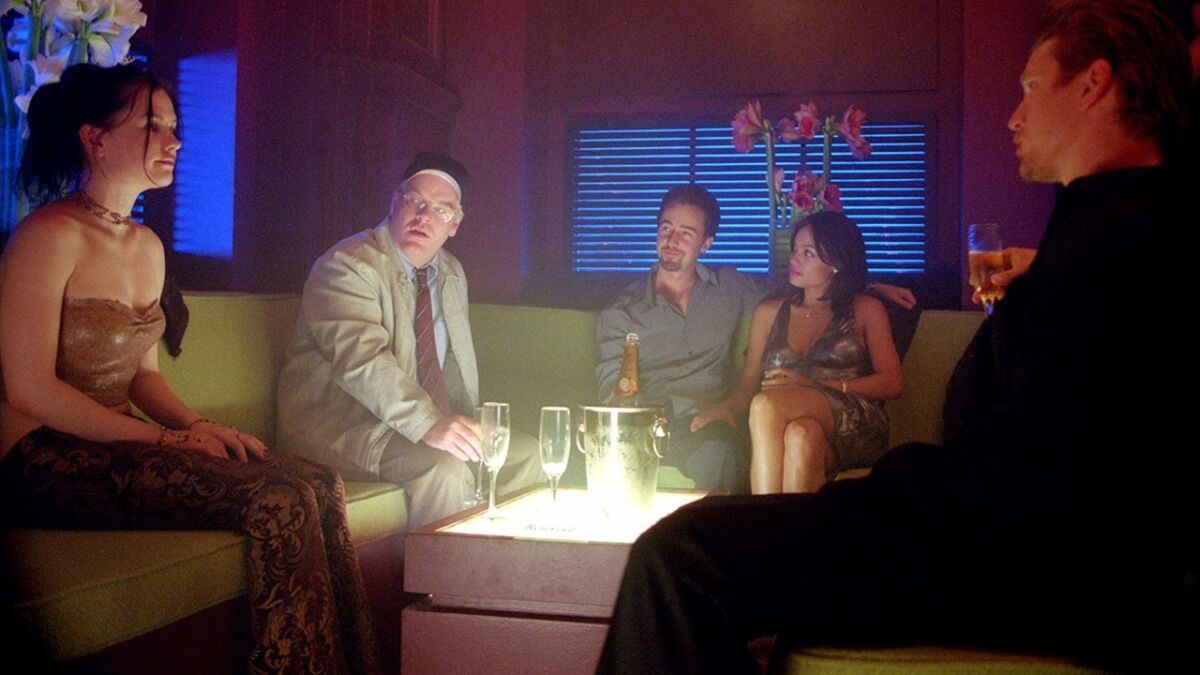 Director: Spike Lee
Redemption does not necessarily mean a happy ending. Some of the best movies about redemption either opt for a moral victory kind of thing, or they show their characters choosing to disregard the opportunity in front of them. Along with a plot and pacing that emphasize the tension of knowing the clock is running down for a man (Edward Norton at his very best) on the eve of beginning a 7-year prison sentence, the Spike Lee-directed film 25th Hour wavers its protagonist between moral victory and complete spiritual oblivion.
The notion of redemption seems to be already dealt with early on. Saving an injured dog from certain death on a construction site, Monty Brogan has perhaps already found it. However, the movie then begins Monty's odyssey into his last twenty-four hours of freedom. Unfinished business, nagging doubts about who snitched on him to the authorities, and some less-than-stellar childhood friends (outstanding work from Barry Pepper and Phillip Seymour Hoffman) all contribute to the battle for the soul of a man who is doomed. At least for a while.
Monty isn't the easiest guy to like at times. Nonetheless, his story as it relates to redemption, set under the shadow of 9/11, is riveting.
3. Tender Mercies (1983)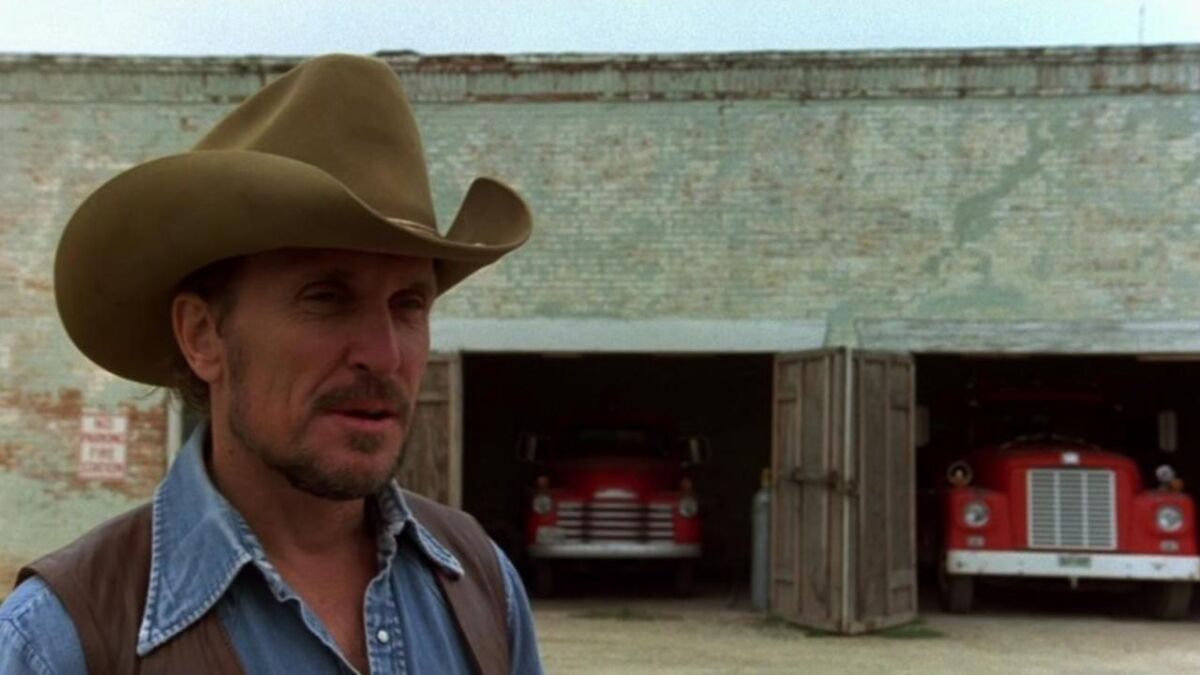 Director: Bruce Beresford
As far as I'm concerned, "down and out" is seemingly a good place from which to tell a story about or at least adjacent to redemption. It's easy to guess what happens when Robert Duvall's alcoholic, middle-aged country singer Mac Sledge meets a young widow (Tess Harper) and her son. There are quite frankly a ton of movies that run along a similar thread, including ones that deal in the Christianity Mac eventually finds in a much more overt fashion.
A lot of movies hit similar beats to Tender Mercies, but none of them have the same minimalist approach to the plot's dramatic points. None of them work with those points against a backdrop of a pace that can be described as leisurely.
Tender Mercies was surprisingly popular with critics, and indeed, Oscar voters. Duvall gives one of the best performances of his career with something that remains both understated and incredibly intense. A deeply empathetic character whose choices are easy to at least respect.
2. The Far Country (1954)
Director: Anthony Mann
The redemption of James Stewart's Jeff Webster, a cowboy with deep convictions against acting in the interests of anyone but himself, is of course the main story found in The Far Country.
One of several classic westerns from a lengthy collaboration between Stewart and director Anthony Mann, the film continues to draw from the viewer wondering just how much Webster can take or witness, before he is finally consumed by the consequences of his trajectory at the start of the movie. That doesn't have to happen. All he must do is make a move for someone who isn't him. The film's direction, writing, and even music creates an understanding that if it does happen, it will be from a place that has fought with roaring desperation to come to the surface of a man who has been carved by years of regret and bitterness.
Stewart's performance here is among his best. However, the redemption of the townspeople of Dawson City, Yukon, who rise in their own way against the more overt villains of this story, is also worth talking about.
1. The Fisher King (1991)
Director: Terry Gilliam
Hyperactive and appropriately cartoonish are a couple of ways to describe the best Terry Gilliam films. These qualities can sometimes run rampant over everything else, but the mildly traumatic, surprisingly human The Fisher King is one of the best and most deranged contemporary fairytales of its time. Honestly, it measures up pretty well against anything more modern that might even qualify as being similar.
A shock jock (Jeff Bridges) is suddenly left with almost nothing after a mass shooting occurs due to comments he made to the perpetrator on his wildly popular show. A very different man when we see him three years after the incident, he's drinking himself to death, living with a woman (Mercedes Ruehl) who owns a video store and deserves better, and simply waiting for the bottom to mercifully drop out. His despair is then challenged and transformed by a chance encounter with a homeless man (an electrifying Robin Williams), who exists in a fantasy world of red knights, the holy grail, and the tangible notion of redemption.
The Fisher King tells a relatable redemption story, but surrounds that with ideas, depictions of humanity, and visuals that challenge what we want from such a theme.
READ NEXT: Make the Case: 5 of the Best Movies Featuring Rain
Some of the coverage you find on Cultured Vultures contains affiliate links, which provide us with small commissions based on purchases made from visiting our site. We cover gaming news, movie reviews, wrestling and much more.