Steam sales are notorious for how effective they are. More often than not, you're led into buying games you weren't interested in initially. And what's amazing is that you still have 50 games left untouched since the last sale. But what if we told you there's a ton of superb yet free games on Steam?
With how huge the platform is, we know how hard it is to find a good game on Steam, even more so if you want it free. But it's not impossible. The games we have below didn't cost us a thing to play, and we've had countless hours of fun and mayhem with them all. We're sure you'll find one of these best free games on Steam to your liking.
20. World of Tanks Blitz
Developer: Wargaming Group Limited
Publisher: Wargaming Group Limited
The title alone should entice you to play this as soon as possible. Unlike other MMOs, World of Tanks Blitz ditches elves and dragons in exchange for some good old tank mayhem — and there are more than 300 vehicles here.
Admittedly, it's overwhelming at the start. But you're guaranteed thousands of hours of fun once you've got the basics down. Just keep in mind that despite how rowdy it gets, you need a clear strategy to win.
19. Sisyphus Reborn
Developer: Myshkin Entertainment
Publisher: Myshkin Entertainment
Even seemingly basic point-and-click games are worth the download. Sisyphus Reborn is based on the philosophical Albert Camus essay from 1942, and it's a surefire way to amp up your existential crisis.
It's a short game, one you can complete in half an hour. But once you're done, you won't soon forget the hand-drawn visuals, moody soundtrack, and the questions it poses about the meaning[lessness] of life.
18. Estranged: Act I
Developer: Alan Edwardes
Publisher: Alan Edwardes
Okay, don't be confused. This isn't an official Half-Life 2 story or DLC. It only utilizes assets from the Valve classic to complete its distinct world. So what do you get? Oh, just a riveting story with horror elements.
Estranged: Act I works because it doesn't feel cheap despite being free. It's not reliant on jump scares to creep you out. Instead, the dread comes from knowing the island you're stuck on isn't what it seems.
17. Princess Remedy in a World of Hurt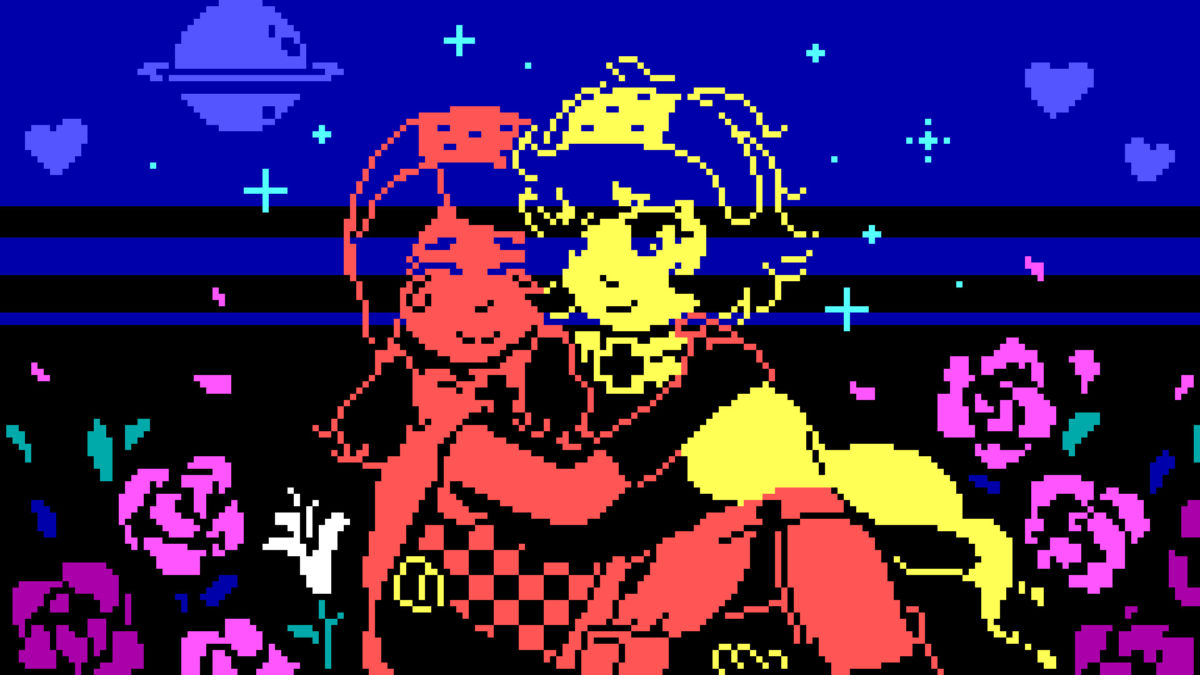 Developer: Ludosity, Remar Games
Publisher: Ludosity
Do you only have an hour free? Princess Remedy in a World of Hurt is a cute yet punishing pixel game on its highest difficulty setting. It's a bit silly like Undertale but shorter and with way more projectiles.
Granted, it's not groundbreaking, but it's undoubtedly charming and nostalgic with its score and quips. And with 60+ endings, you're bound to repeat Princess Remedy in a World of Hurt, aggressively healing sick enemies to victory.
16. Port of Call
Developer: Underdog Games
Publisher: Underdog Games
Despite its mundane title, Port of Call is more interesting than many paid titles. Simply put, it's a slightly unsettling adventure with some gorgeous dialogue here and there. Oh, and you've lost your memories.
With no idea of your identity or purpose of working on a ferry boat, you're forced to unravel mysteries through social interaction. You need to solve puzzles, but you'll be done with achievements in an hour.
15. Blameless
Developer: Vaclav Hudec
Publisher: Blameless Games
Have you ever dreamed of being an architect? How about an architect in the basement of an unfinished home with traces of blood? If so, the bite-sized first-person horror title Blameless has you covered.
Like many entries in the list, Blameless is easily finished in 60 minutes or less. And despite its awkward (and understandably amateurish) narration, all is forgiven with its effective mystery and engaging puzzles.
14. Shadow Warrior Classic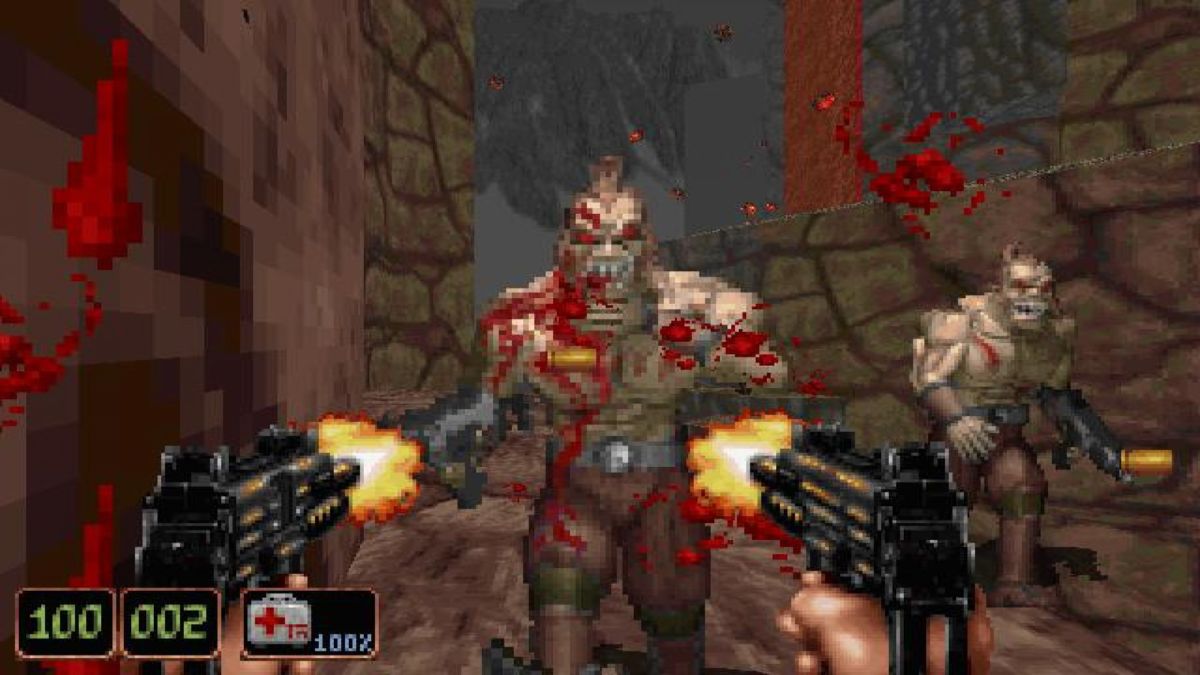 Developer: 3D Realms
Publisher: Devolver Digital
You're probably wondering why we put a game from 1997 here. Well, anyone who played Shadow Warrior Classic when it first came out can testify it's a classic. Imagine Duke Nukem set in Japan, complete with Japanese weapons like katanas and shurikens.
Even if you don't find Shadow Warrior Classic challenging, playing it helps you understand its legacy. It was the first FPS to use sticky bombs, a weapon Halo would also use and refer to as plasma grenades. Likewise, it had drivable tanks, climbable ladders, and weapons with different firing modes.
13. Alien Swarm
Developer: Valve
Publisher: Valve
Here's the funny thing: Most people played Alien Swarm because they wanted the Team Fortress 2 hat reward. But even without the headgear, this is a worthwhile co-op game — easy to play but hard to master.
Alien Swarm is no longer as constantly updated as it was once, and you may find the number of maps lacking, but it's still a rewarding experience whether you're playing solo or with three friends.
12. Fistful of Frags
Developer: Fistful of Frags Team
Publisher: Fistful of Frags Team
If you like Mr. "It's High Noon" McCree from Overwatch, you might love Fistful of Frags. Here, you'll be yeehaw-ing every single time as you finish off other players by pistol or mere fists in the Wild West.
Fistful of Frags doesn't look amazing, but it's often hilarious and the six-player co-op modes work fine. The learning curve is a bit steep, so we suggest playing offline against bots first.
11. No More Room in Hell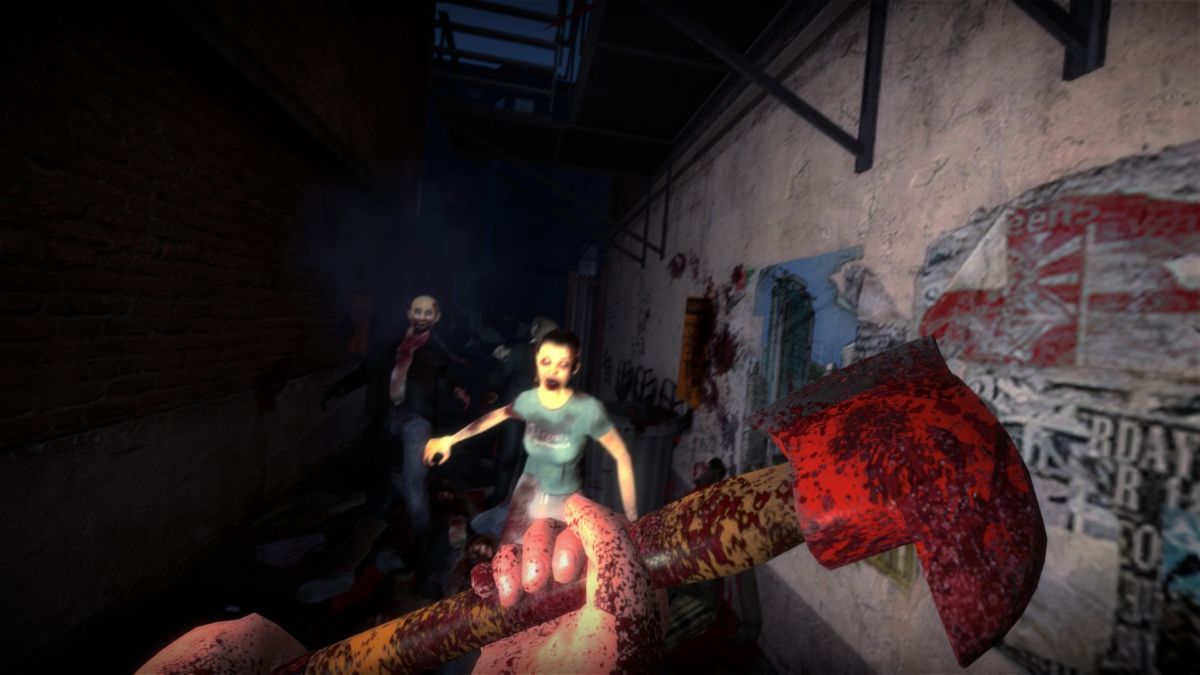 Developer: No More Room in Hell Team
Publisher: Lever Games
Let's get this out of the way first: No More Room in Hell is not like Left 4 Dead. Instead, it's more like the Resident Evil series: Zombies are everywhere but you have to take your time to think of your next move.
For a free horror game, No More Room in Hell gets terrifying quickly. You can't easily find weapons or use crosshairs. Also, the eight-player co-op is an absolute blast with friends, although playing with strangers is hit-or-miss.
10. Iron Snout
Developer: SnoutUp
Publisher: SnoutUp
There's nothing much to say about Iron Snout — but that's the point. All you have to know is that you're a piglet hoping to survive against constant waves of wolves, some of which have skateboards and knives.
Iron Snout is one of those games you can mindlessly play after a stressful day. Just have a spare keyboard ready when you inevitably break a key or two.
9. Yu-Gi-Oh! Duel Links
Developer: Konami Digital Entertainment
Publisher: Konami Digital Entertainment
If you believe in the heart of the card, Yu-Gi-Oh! Duel Links is for you. With characters like Yugi, Kaiba, May Valentine, and Joey Wheeler, it's a surefire way to relive the first animated series from 20 years ago.
However, a word of caution: You will eventually think of buying cards with real money. You can do that, but remember that you can build competitive decks in Yu-Gi-Oh! Duel Links by grinding alone.
8. The Expendabros
Developer: Free Lives
Publisher: Devolver Digital
Possibly the funniest game on the list, The Expendabros is a testosterone-filled adventure shooter whose cast all have "bro" in their name, including Broc and Toll Broad. Expect endless mayhem and explosions.
Don't think it's purely about button-mashing, however. The final boss may take you a few dozen tries if you don't figure things out from the get-go. Also, you can invite your spiritual bros in co-op mode.
7. Brawlhalla
Developer: Blue Mammoth Games
Publisher: Ubisoft
Yes, Brawlhalla has crossovers with Steven Universe and Adventure Time, and the All Legends Pack costs $19.99, but you don't have to buy that or have characters from those shows to see the game's brilliance.
You can unlock all 40+ warriors just by playing and acquiring gold. Plus, the small yet dedicated eSports scene proves that Brawlhalla will have more warriors, maps, and skins for years to come. Oh, and it has cross-play for PC, Xbox One, PS4, and Switch, perfect for eight-player custom games.
6. Counter-Strike: Global Offensive
Developer: Valve, Hidden Path Entertainment
Publisher: Valve
Counter-Strike: Global Offensive cost $14.99 up until December 2018, when Valve finally made the game free and instead relied on cosmetic items for revenue. Over 14,000 negative reviews were posted on Steam a day after it became free, but time proved Valve made the right decision for its iconic FPS.
On the 8th of February, it was reported that the game had 876,575 concurrent players, breaking the record of 850,485 players from back in April 2016. Even with other FPS titles grabbing a slice of the market, it's clear that Counter-Strike remains as intense and addictive as it was when it first arrived in 2000.
5. Team Fortress 2
Developer: Valve
Publisher: Valve
We can't make this list without Team Fortress 2, the beloved FPS known across the gaming community for its hats. Yes, hats, along with a wide assortment of weapons you can craft to customize your chosen class.
These days, players complain about bots ruining matches. But if you have some friends along, you can spend 3,000 hours playing arena, capture the flag, king of the hill, and other modes on Team Fortress 2.
4. SMITE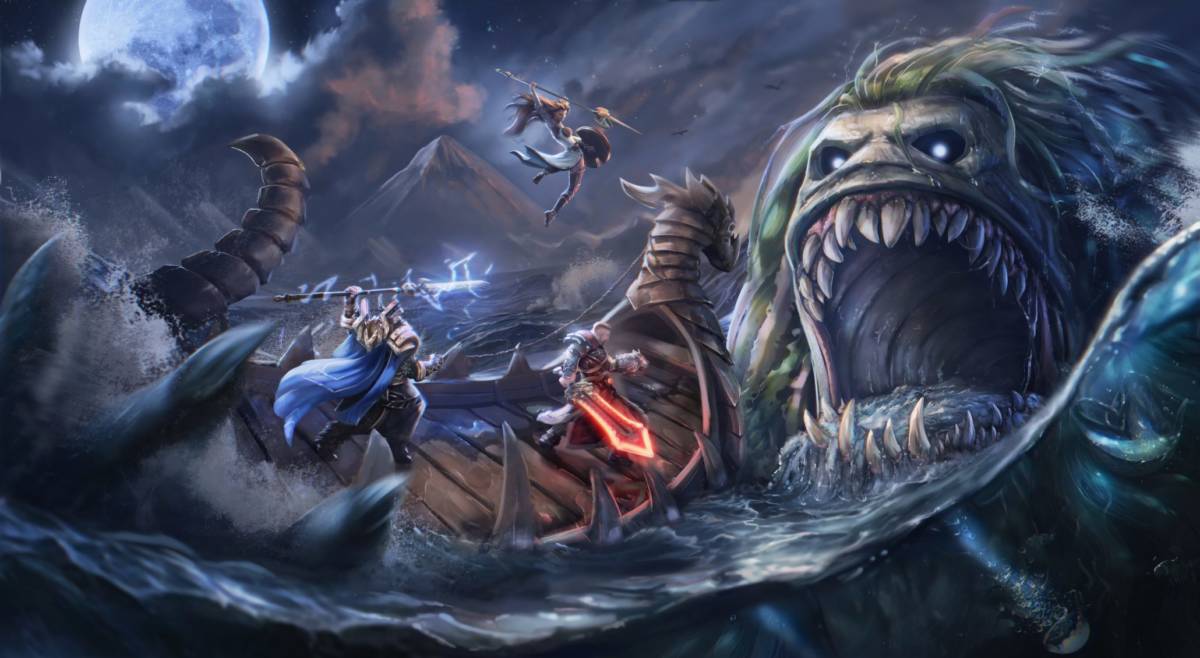 Developer: Titan Forge Games
Publisher: Hi-Rez Studios
Some think it's just a DotA 2 or LoL copycat, but SMITE is its own thing. It has a steep learning curve like those two, but SMITE replaces the usual top-down view for a more intense third-person perspective.
SMITE doesn't need to create new characters. Its appeal comes from the fact that you get to play the characters you've only read before in books, including Achilles, King Arthur, Ganesha, Odin, and Ymir.
3. Paladins: Champions of the Realm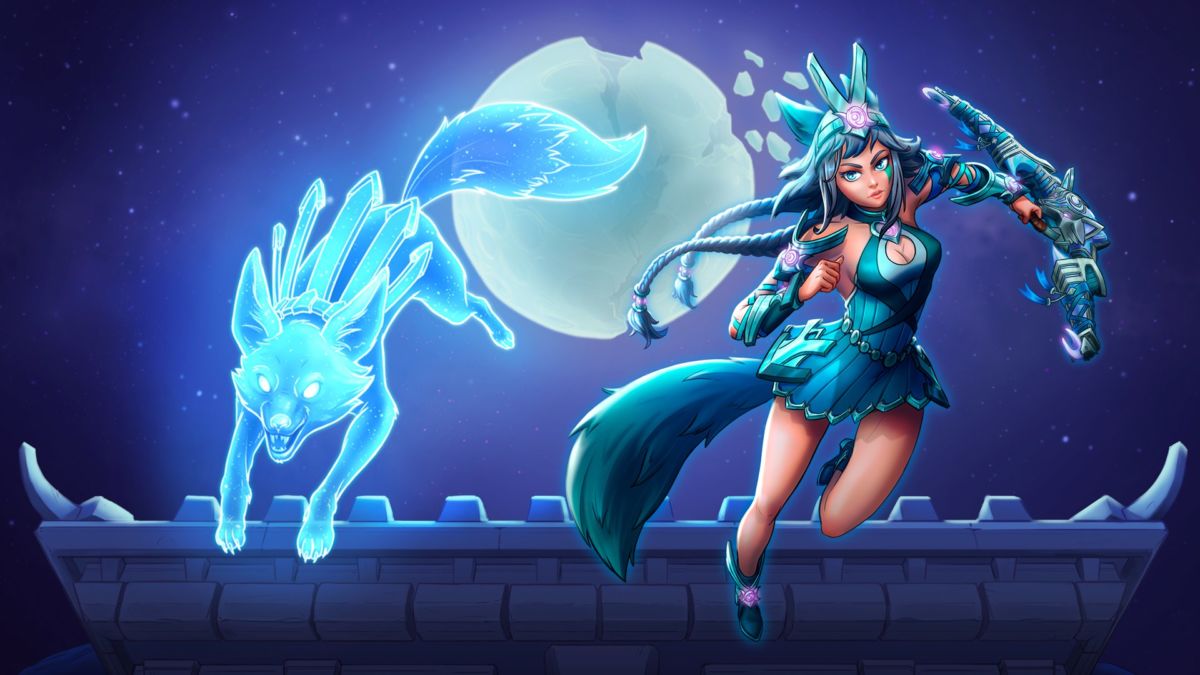 Developer: Evil Mojo Games
Publisher: Hi-Rez Games
Paladins: Champions of the Realm offers what Overwatch does without any fees: glorious and fun team battles with gun-toting and magic-wielding characters, each with a background story, in well-designed maps.
To be fair, the game does feel imbalanced at times with broken champions, but Paladins: Champions of the Realm does have a pick/ban system, allowing players to remove OP champions in any given meta.
2. Warframe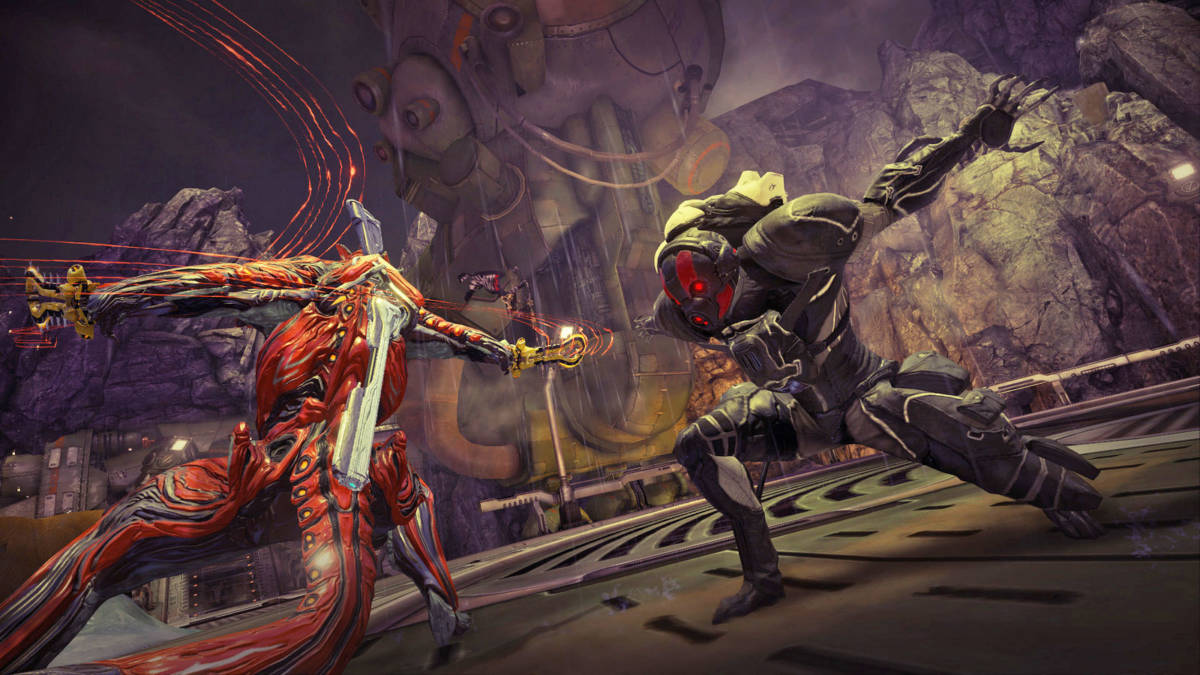 Developer: Digital Extremes
Publisher: Digital Extremes
Warframe is an action RPG you didn't think you wanted, but you absolutely do. It's an engrossing online sci-fi shooter with over 300 weapons, 18 alien worlds, and a player community of more than 30 million.
Sure, Warframe has items that cost real money, but they're all cosmetic stuff. And the developers don't shove cosmetic items down your throat even while they constantly optimize and update the game. This is a total grind but it's worth every single minute.
1. DotA 2
Developer: Valve
Publisher: Valve
Is there a better free game on Steam than DotA 2? The sequel to the granddaddy of MOBAs? Let's face it: DotA 2 is one of the most addictive games ever, with each new game and hero pick offering endless possibilities for high-stakes clashes and unexpected synergies.
It's a total crowd-pleaser. Even with all heroes being free, DotA 2 keeps making bank: The International 2019 had a prize pool of $34.3 million, and the next one is sure to beat this record. If anything, the only con about DotA 2 is how toxic a part of the community can get.
Enjoy our list of free to play games on Steam? Check more of what we have up our sleeves for PC gaming:
– 15 Best PC Gaming Controllers For 2019
– 15 Best PC Horror Games To Play (If You Dare)
– 18 Best PC FPS Games You Should Play
Some of the coverage you find on Cultured Vultures contains affiliate links, which provide us with small commissions based on purchases made from visiting our site. We cover gaming news, movie reviews, wrestling and much more.