11. Wolfenstein II: The New Colossus
Developer: MachineGames/Panic Button
Publisher: Bethesda
Exclusive? No
Another port from Panic Button, another success. While your opinion may vary on whether The New Colossus or The New Order is the better Wolfenstein game, the newest entry is the more technically intensive, which makes this almost perfect conversion just that much more impressive.
Leaning heavily on its B movie inspirations, The New Colossus is an absurd and joyously violent return to behind the wheel of B.J. Blazkowicz that sees you as a rebel on the run from the Nazis in a submarine in an alternate universe in which they won the war. It starts off serious with a gripping wheelchair section (trust us) before devolving into what feels like a fever dream brought on by insanity. You also get to kill Nazis, if we didn't mention.
From our The New Colossus review:
"Shed some blood, save the world. It's a long hard road but the journey is incredible and fun, while the big advantage here is being able to take the slaughter on the go. It isn't the best version visually, but for Switch owners who haven't experienced the glorious bullet-bath, it's a pure thrill."
12. Fortnite: Battle Royale
Developer: Epic Games
Publisher: Epic Games
Exclusive? No
Odds are that you've heard of this little indie hit. Fortnite is a phenomenon that has seeped into mainstream culture everywhere you look. Instead of going against the grain and avoiding the hivemind, you may as well give in and download it on your Switch to see what all the fuss is about — it helps that it's completely free and doesn't take up much memory.
Playing Fortnite on the Switch may actually be the most painless way of learning the ins and outs of the behemoth. Why? Simply because the players on Switch aren't as good or as well-versed in the game as it hit their console a lot later, as well as the fact that a lot of people play in handheld with the tiny Joy-Con sticks not being that great for aiming.
Don't be surprised when you get trounced by a small child who builds the pyramids of Giza on your corpse, though.
13. Dead Cells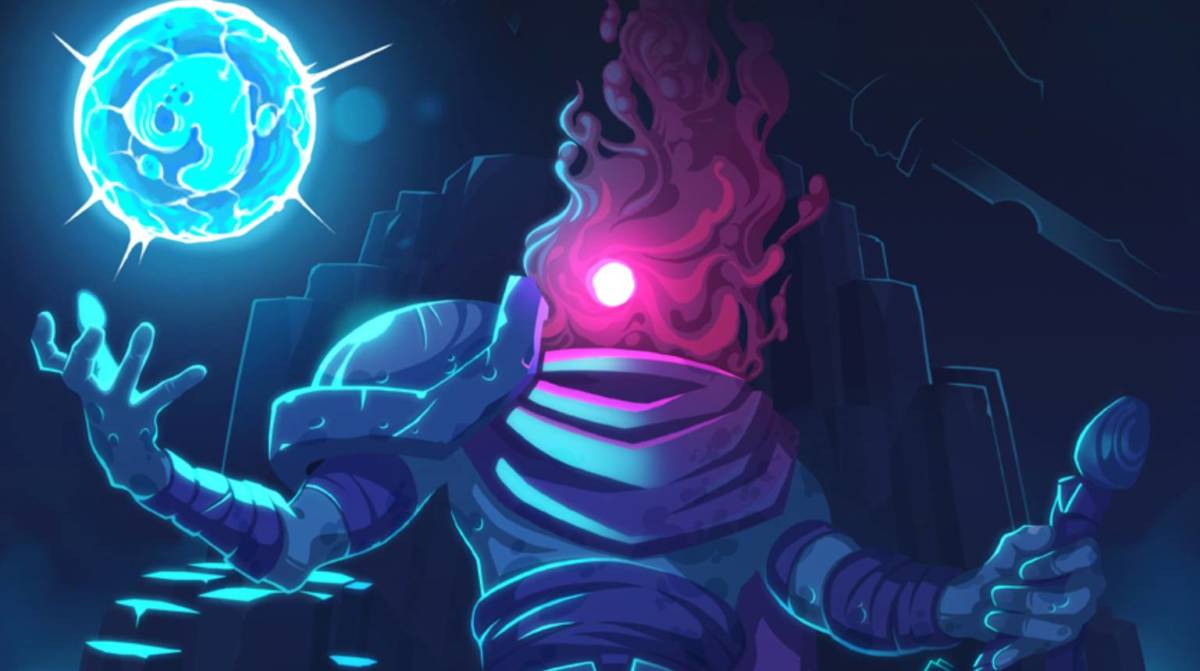 Developer: Motion Twin
Publisher: Motion Twin
Exclusive? No
A self-styled "Roguevania" with more going for it than meets the eye, Dead Cells started life as an Early Access game on Steam before making its way to most platforms and receiving widespread acclaim.
It's brutal, but not so brutal that you can't eventually break through hurdles and shriek like a wild banshee the first time you beat The Concierge, only to discover that you will have to beat him many, may more times to the point where he's like any other enemy. Dead Cells is fantastic at making you feel like you're truly improving.
You assume control of, um, a bunch of worms (maybe?) as they take control of a suit of armour and look for their sweet revenge across the grounds of a dangerous castle. Don't sweat that too much: it's the combat that you're here for. There's a fantastic array of ways to approach any sticky situation, but the random nature of each run means that you can never been too comfortable. Perhaps the best game of its ilk.
From our Dead Cells review:
I've had to continuously go back in my review and add in mechanics I've missed, the little details that make Dead Cells such an essential experience — and I'm sure I've still not covered everything. There's still a little ways to go in 2018, but Dead Cells is a dead cert to find its way onto many GOTY lists, mine included."
14. Gris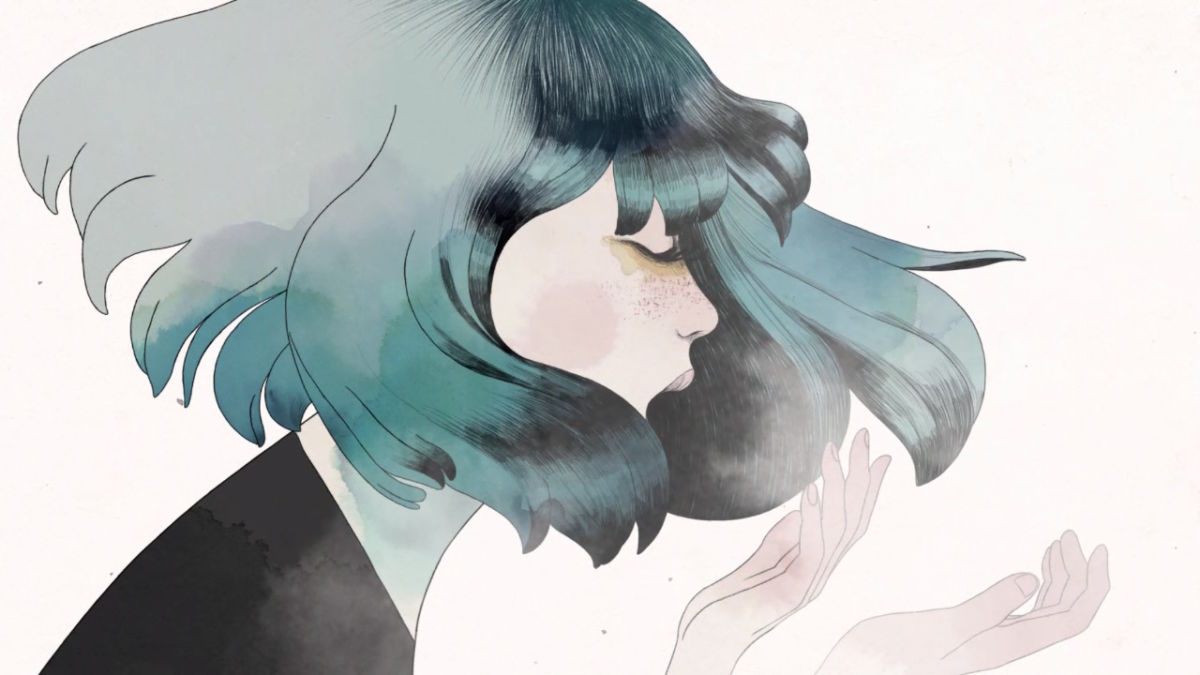 Developer: Nomada Studio
Publisher: Devolver Digital
Exclusive? No
Gris is probably the most quaint game we've covered so far, so those looking for guts and glory may want to steer clear. However, if you want a minimalist story with stunning visuals and a gorgeous soundtrack that may suddenly make your eyes wet, Gris is one of the Switch's best games for just that. We're getting choked up just thinking about.
A young girl must find her voice in a watercolour dream turned into a nightmare with you steering her in the right direction through some puzzles and lovely landscapes. There's not a great deal of detail to go into with Gris: it's a simple game that's perhaps more of an experience that will give back to you as much as you put in. Just don't blame us for our recommendation when you break down in tears on the train.
From our Gris review:
"Critiques aside, Gris is just about the best way I could finish off my year. I've played a lot of games this year, some bad, some good, but nothing quite like Gris. I have no doubt that I will remember it long into 2019 and almost definitely even beyond that."
15. Mario + Rabbids Kingdom Battle
Developer: Ubisoft
Publisher: Ubisoft
Exclusive? Yes
Nintendo are famously clingy when it comes to their most famous properties, so it would a bit of a surprise to see them lease Mario to Ubisoft, even more so when it was announced as a crossover between he and Rabbids: basically gaming's Minions. That's still a sentence that doesn't make any sense, and it also doesn't make sense just how good Mario + Rabbids Kingdom Battle somehow turned out to be.
Effectively XCOM for a younger audience, Mario + Rabbids Kingdom Battle gives Mario a gun and some very insistent sidekicks as they take part in turn-based combats where the odds may never be in your favour. Sure, it's not revolutionary, but it proves just how malleable Mario is and also somehow completed the impossible mission of making Rabbids seem less awful in general. Now that's impressive.
16. Downwell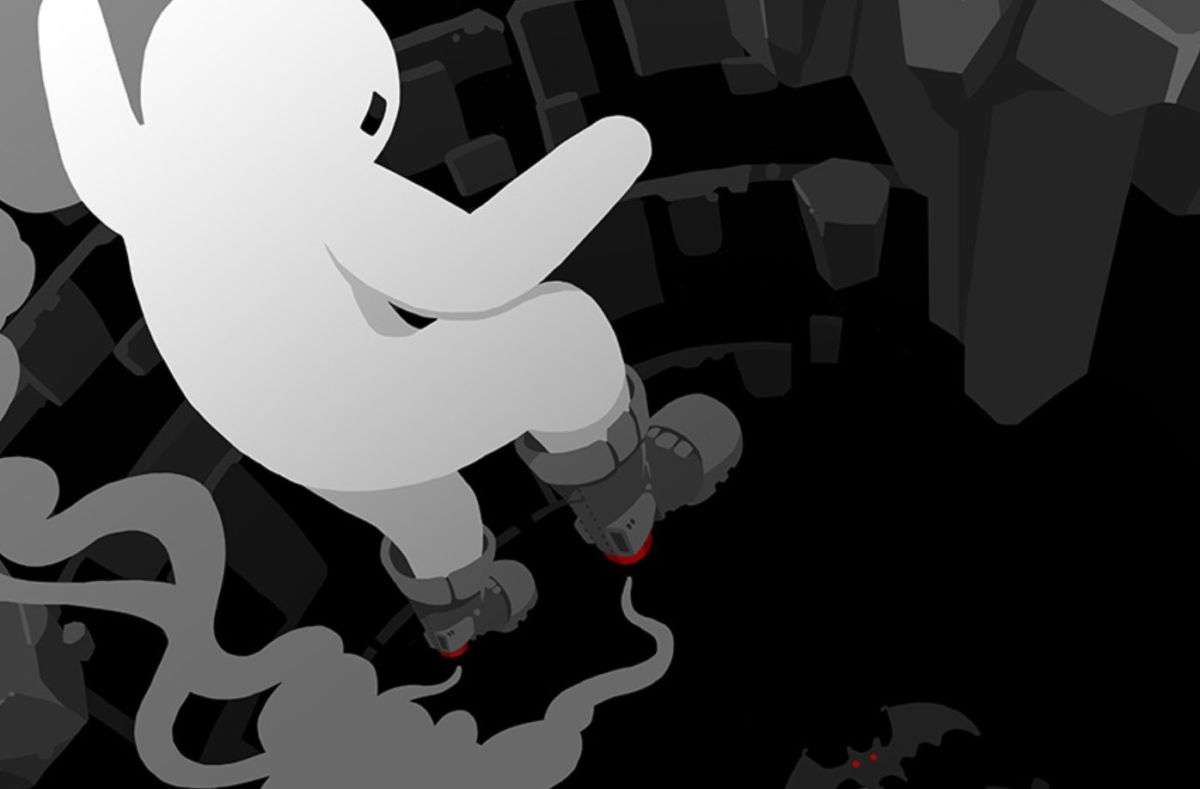 Developer: Moppin/Red Phantom Games
Publisher: Devolver Digital
Exclusive? No
An utter gem on whichever platform's it on, Downwell simply does not lose its appeal despite originally launching in 2015. Its Switch port is one of the only games which makes effective use of "tate mode", which orientates the handheld into portrait mode. Adding to that, Downwell is also a game pretty much anyone can pick up and play thanks to it needing barely any inputs, though mastering it is another task entirely.
Rock hard and punishing, Downwell casts you down a well with only gun-boots for company. Procedurally generated levels ensure no two runs are ever the same, so you can never be too comfortable with it. It's not so much a game that you will beat in quick time, rather one that will make every inch of progress feel like a mile. It's never unfair, it's just asking you to grow and learn the more you play.
From our Downwell review:
"Pound-for-pound (or dollar-for-dollar), Downwell is one of the Switch's best games in its price bracket and just generally one of the system's best games, which applies to every system that Downwell has appeared on to date. Despite being four years old this year, Downwell is still as maddeningly enticing as ever and, thanks to the multitude of ways of playing, might be at its most compelling on Switch."
17. Stardew Valley
Developer: Eric Barone
Publisher: Eric Barone/Chucklefish
Exclusive? No
Stardew Valley is the antithesis of our chaotic times. A supremely chill experience that is what you make of it, the game provides the perfect release from the stresses of modern life by just allowing you to farm carrots all day. You technically don't even need to speak to another sole and can roleplay the mysterious farmer who nobody knows if you want to.
But that would rob Stardew of some of its magic, the ability to make friends in a largely unfriendly small village — they just need to warm to you first. You can opt for a quaint life of cultivation with your spouse, or even become an adventurer and take on ghoulies for treasure. It all feels totally natural on the Switch, so whatever kind of person you want to be, Stardew provides escapism like few other games before it.
18. Pokémon: Let's Go, Eevee!/Pikachu!
Developer: Game Freak
Publisher: Nintendo
Exclusive? Yes
Similary to Stardew Valley, the Let's Go! games are not going to push your brain to the limit. Basically a pseudo remake of the original Pokémon games, Let's Go is a diluted version of the classics with 3D environments that's a very solid introduction to what the Pokémon series is all about for newcomers.
While it lacks the complexity of its bigger brothers, Let's Go! does not falter in terms of personality. The hook of catching 'em all is still as addictive as ever, even if it it far shorter than most full-fat Pokémon RPGs. If you don't expect too much of Let's Go! (it was never intended to be the definitive Pokémon experience, after all), you might enjoy a renovated and simplified trip down memory lane all the same.
From our Pokémon: Let's Go! review:
"Playing along with a newcomer or first-timer makes it even more inviting and enjoyable, reminding you why you fell with love with Pocket Monsters in the first place."
19. Rocket League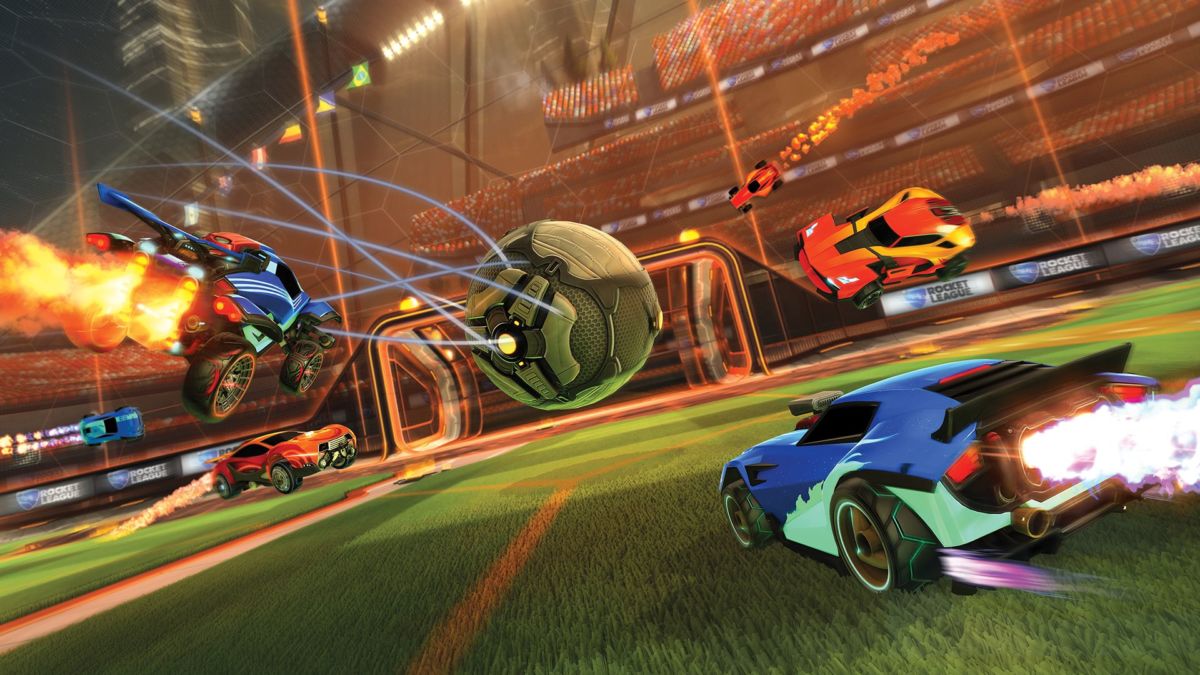 Developer: Psyonix
Publisher: Psyonix
Exclusive? No
Rocket League came out of nowhere to become one of the definitive multiplayer experience of its generation, a reputation that was only enhanced by an impressive Switch port. To boil it down to its essence: you are a small car hitting a big ball into a net along with your teammates. It's a concept so good that you have to wonder why the previous game, the terribly named Supersonic Acrobatic Rocket-Powered Battle-Cars, was the first to really try it.
Very easy to pick up but incredibly difficult to master, not much compares to pulling off a list minute save on the goal-line or somehow sneaking one in from the halfway line in Rocket League. One of the best local multiplayer games on Switch, Rocket League also allows you to take the battle to other players online, who will no doubt bring you down a peg or two and make you realise that you just aren't very good.
20. Undertale
Developer: Toby Fox
Publisher: Toby Fox
Exclusive? No
While it may look simple, Undertale is anything but. The combat system offers innovations everywhere, including the ability to avoid combat altogether with compassion, and an irreverent tone with a lot of heart that's easy to be charmed by. There's a reason why Undertale has perhaps the most effusively devoted fanbase of any game: the community is feverish and hangs on the game's every word.
You travel across the Underground as the only human and come across an eclectic crop of characters (people love Sans but Mettaton is clearly the best) with a unique battle system that is more of a rhythm experience than a conventional RPG, which sounds a lot better than it does on paper. It's challenging while also brief, but with the storyline opening up the more you replay and make different choices, the richer your time with this modern classic becomes.
Where To Find The Best Nintendo Switch Games
The most obvious place to find Switch games is through the eShop as that's the only place where you will be able to find everything the console has to offer, including indies that will never get a physical release. You can easily change your region to look up listings for other regions as well.
Alternatively, Humble Bundle have also launched a digital storefront (but only in certain territories) for Switch games, though the prices are a bit high at this time of writing.
That mainly comes down to the fact that Nintendo games very rarely drops down in price — it's still hard to find Breath of the Wild for less than $50/£40. Your best bet, then, is to go physical during a sale from somewhere like Amazon.
Not only will you be able to find physical copies that little bit cheaper, but you will also be able to save some of the Switch's limited memory thanks to the cartridges. There's also the resell value to consider.
No matter how you buy Switch games, don't forget that you will be able to earn My Nintendo points to put towards other purchases; you get a decent amount of "money" to spend on something else after buying a big game.
MORE BESTS:
– The Best PS4 Games
– The Best Xbox One Games
– The Best Games of 2019
Some of the coverage you find on Cultured Vultures contains affiliate links, which provide us with small commissions based on purchases made from visiting our site. We cover gaming news, movie reviews, wrestling and much more.